Trump Is Not the Most Presidential President, Clinton Wasn't Either—Who Is?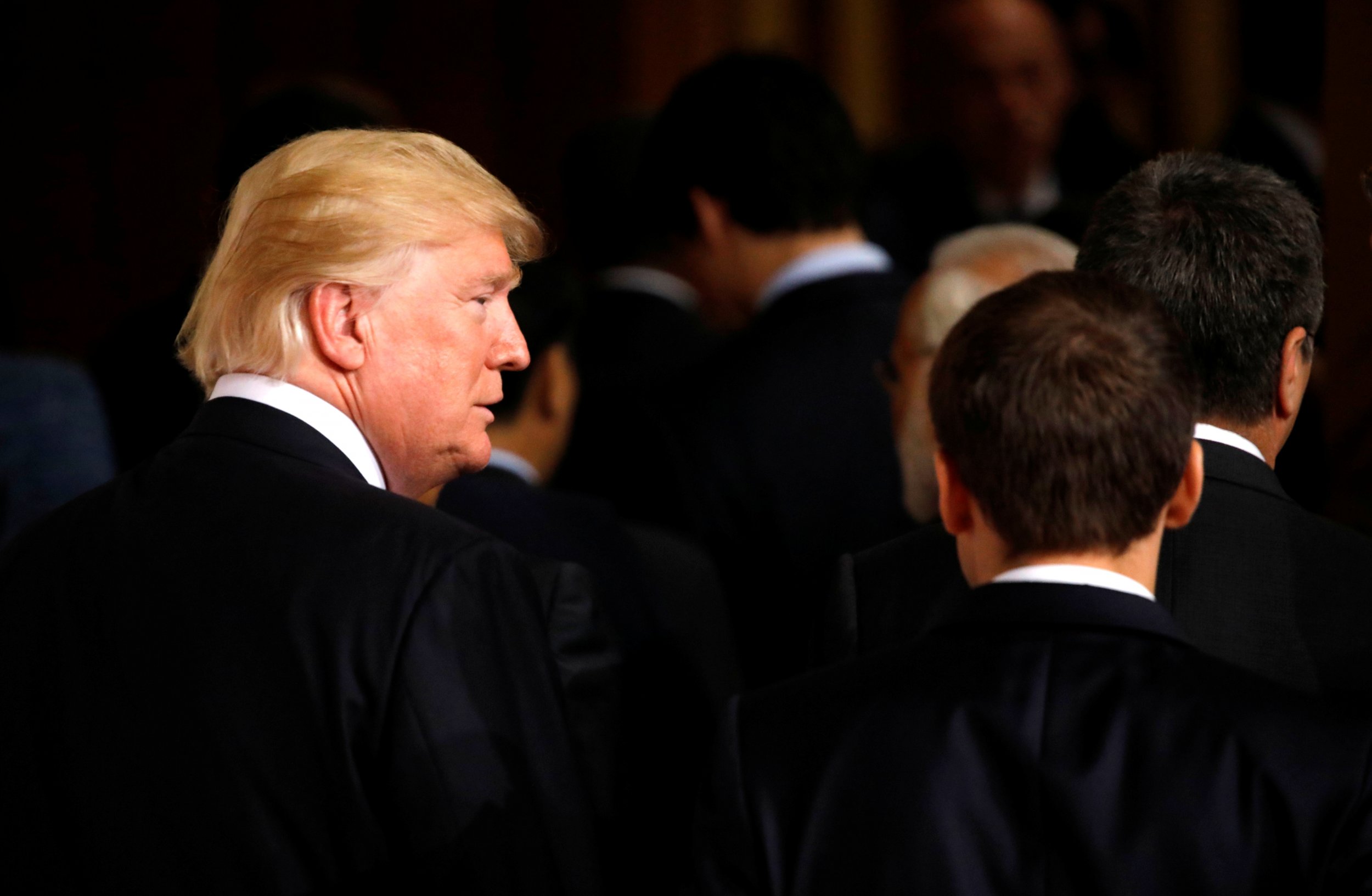 President Donald Trump's antics since he entered the Oval Office has sparked a debate about what exactly passes for appropriate presidential behavior.
Trump drew heavy criticism last week when he tweeted that MSNBC Morning Joe co-host Mika Brzezinski was bleeding from a face-lift when she and anchor Joe Scarborough visited Trump at his Mar-a-Lago club in Florida last New Year's Eve.
Republican Senator Lindsey Graham quickly responded on Twitter that Trump's "tweet was beneath the office and represents what is wrong with American politics, not the greatness of America."
Republican Speaker of the House Paul Ryan weighed in saying he didn't see Trump's tweet "as an appropriate comment. What we are trying to do around here is improve the tone and civility of the debate and this obviously doesn't do that," Ryan said.
Trump again sparked questions about presidential behaviour just days later when he posted an internet meme from a WrestleMania clip showing him beating up wrestling promoter Vince McMahon with the CNN logo superimposed over their face.
But former president Bill Clinton was also unpresidential "in the sense that he conducted this clandestine affair with a White House intern," said Iwan Morgan, a professor of U.S. history at University College London, who teaches a course on the presidency.
Read more: Trump's tweets hijacked his administration's own policy month
"John F. Kennedy of course had serial affairs when he was in the White House," Morgan explained. "Whatever else you say about Trump, I don't think he has been guilty of what Clinton and Kennedy did."
That doesn't mean that everything Trump has done is acceptable, Morgan said. "Trump has got away with a lot. If he continues to get away with it. I think he will set something of a precedent for presidents." The precedent would be that they can be partisan and not seek to unify America, he said. "That, in my opinion, would be extremely unfortunate."
Trump has been a divisive figure, calling for unity but vigorously attacking Democrats. But the presidency is really meant to be all embracing, Morgan said. "You are president of all the people, not simply of the people who voted for you."
So who is the most presidential of all recent presidents?
"Ronald Reagan was not the choice of a huge majority of Americans, but he tried to reach out to those Americans who had not supported him. He was always aware of the dignity of the office," said Morgan.
"Whenever he addressed the American people, which he did quite often, he would use inclusive language. While Trump has upheld the dress code, certainly, he has upheld little else," he continued.
President Trump does not appear in situations where he is open to criticism, he said, and when he does appear before the public it's more like he's making campaign addresses.
"There is no sense of modesty in Trump," Morgan said. "Reagan recorded in his diary 'whenever I hear Hail to the Chief being played, it takes me a while to realize they're playing it for me.' I think Trump has no such reservations."