Trump Won't Visit DMZ On Asia Trip Because It's Becoming "Cliche"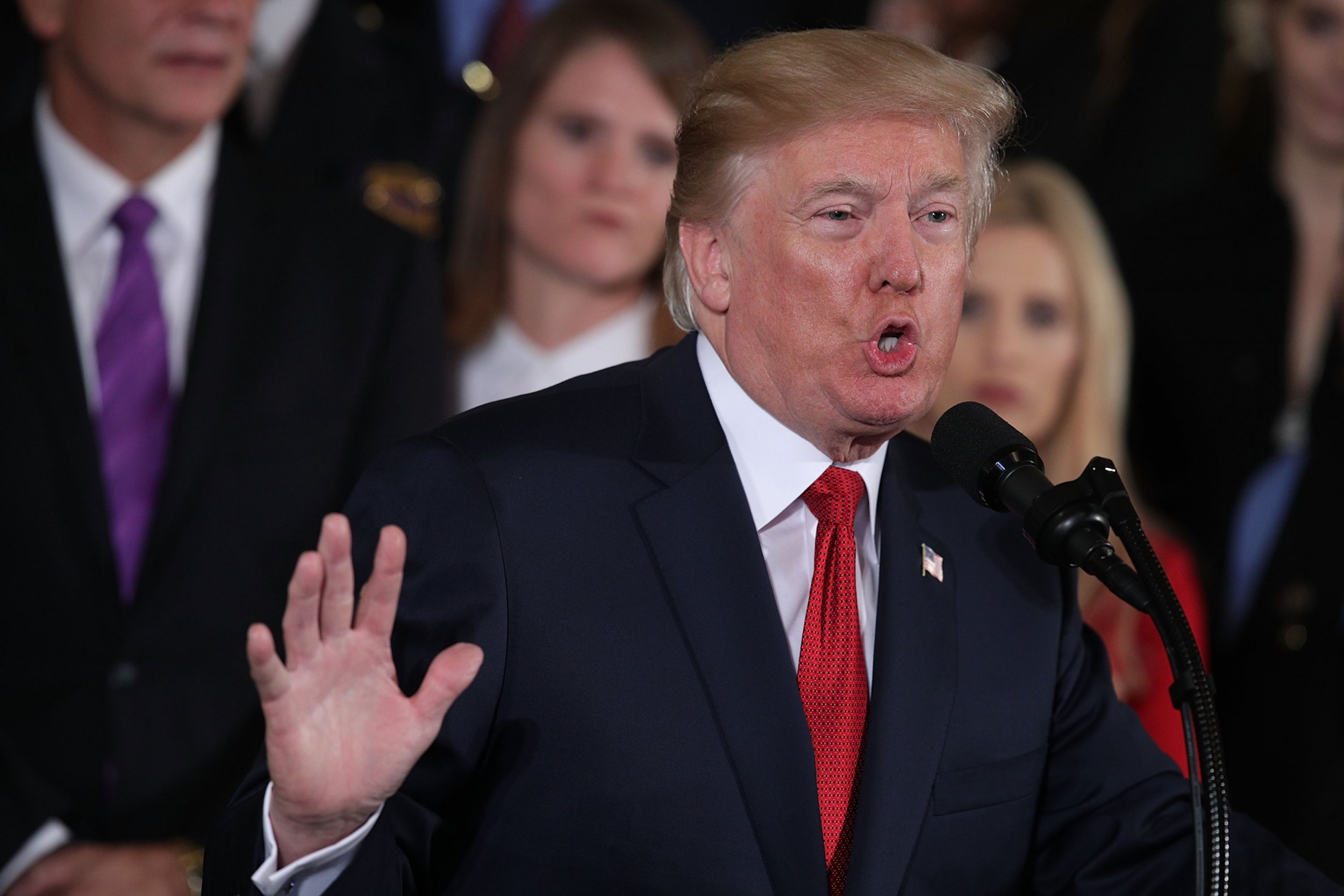 President Donald Trump will reportedly be skipping the infamous demilitarized zone between North and South Korea during his Asia tour next month — because it's "cliche."
A White House official confirmed Tuesday that Trump won't make the DMZ part of his 11-day tour, flouting a visit that has been a tradition for past presidents. He will instead visit Camp Humphreys, a military base about 40 miles south of the South Korean capital, Seoul. Trump is so far only the second commander-in-chief in three decades who hasn't gone to the zone.
Trump's team decided the DMZ visit is "becoming a bit of a cliche, frankly," a White House official told a Washington Post reporter, explaining the decision.
Trump had apparently been flirting with the idea of checking out the DMZ, where he would have been stared down by North Korean soldiers. His visit would have likely been a significant event in his ongoing feud with North Korean dictator Kim Jong Un. Kim and Trump have been trading threats of destroying each other's countries through most of the year, and have never spoken personally.
The DMZ is an enduring symbol of North Korea's antagonistic attitude toward other countries. It has separated North and South Korea for more than half a century, and keeps nearly all visitors outside of Kim's hermetic empire.
With the exception of George W. Bush, every president since Ronald Reagan has made at least one stop to the DMZ, which is the only view most outsiders ever get of North Korea. Trump's predecessor Barack Obama went in 2012.
Defense Secretary James Mattis, Vice President Mike Pence and Secretary of State Rex Tillerson have already visited the area ahead of Trump.
During his DMZ trip October 27, Mattis said Pyongyang continues to "threaten others with catastrophe" through its relentless pursuit of nuclear weapons. But he emphasized the U.S. is not looking to go to war with North Korea and favors diplomacy.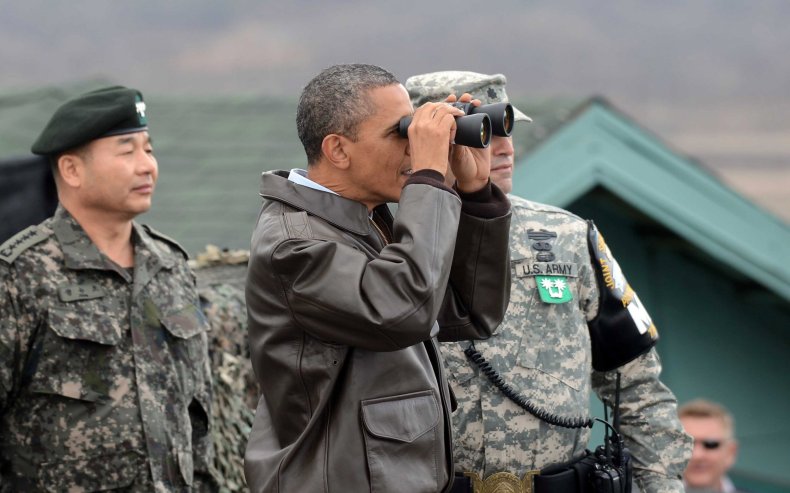 Trump has taken a more hostile stance toward Pyongyang and during his first address to the United Nations in September he threatened to "totally destroy" North Korea if it forced the U.S. to defend itself or its allies. The president has contradicted his top advisers on this subject repeatedly.
Trump will visit five countries during his trip to Asia — Japan, South Korea, China, Vietnam and the Philippines — from November 3 to 14.
The White House said the North Korean threat will be at the top of Trump's agenda. Trump is scheduled to meet with the leaders of several neighboring nations to discuss Kim's aggression.
Pyongyang recently threatened to conduct a nuclear test over the Pacific Ocean, which would pose a huge risk to shipping and aircrafts. The U.S. military has said it's "fully expecting" North Korea to follow through with this threat.