Trump Not Worried China's Covering Up Coronavirus Situation After Talking With President Xi
After speaking with Chinese President Xi Jinping, President Donald Trump said Friday he is confident that China is being transparent about its handling of the new coronavirus outbreak.
China's withholding of information during the 2002 and 2003 severe acute respiratory syndrome, or SARS, outbreak raised concerns about transparency this time around. However, the country has received nothing but praise from the World Health Organization (WHO) for its response to the virus, which has infected more than 28,000 people in 25 countries and killed 565.
Health officials have reported 12 confirmed cases of the virus in the United States, and all but two of those cases involve people who recently traveled to China. The two people who were infected from another person became sick after their spouse returned from Wuhan, China, the outbreak's epicenter.
Early Friday morning, Trump tweeted that he'd had a "long and very good conversation" with Xi. The president said that Xi believes China is "doing very well" and that the Chinese leader, who is "strong, sharp and powerfully focused on leading the counterattack," would be successful.
"Great discipline is taking place in China, as President Xi strongly leads what will be a very successful operation. We are working closely with China to help!" Trump concluded in his tweet.
Hours after Trump's conversation with Xi, Karen Travers, an ABC News correspondent covering the White House, tweeted that she asked Trump if he was concerned about China "covering up the full extent of the coronavirus." Trump, according to Travers, responded that he wasn't worried and added that "China is working hard" on a "tough situation."
Dr. Michael Ryan, executive director of the WHO's Health Emergencies Program, told reporters at a press conference there have been no problems with China being transparent. As someone who worked directly on the SARS epidemic, he said, he found no resemblance between China's past and present behaviors.
The WHO's support for the response hasn't stopped criticism of state and local officials near Wuhan, however. Amid a mounting backlash, Wuhan Mayor Zhou Xianwang admitted that information wasn't disclosed in a "timely" manner because of the central government's procedures. He offered his resignation if it is seen as necessary.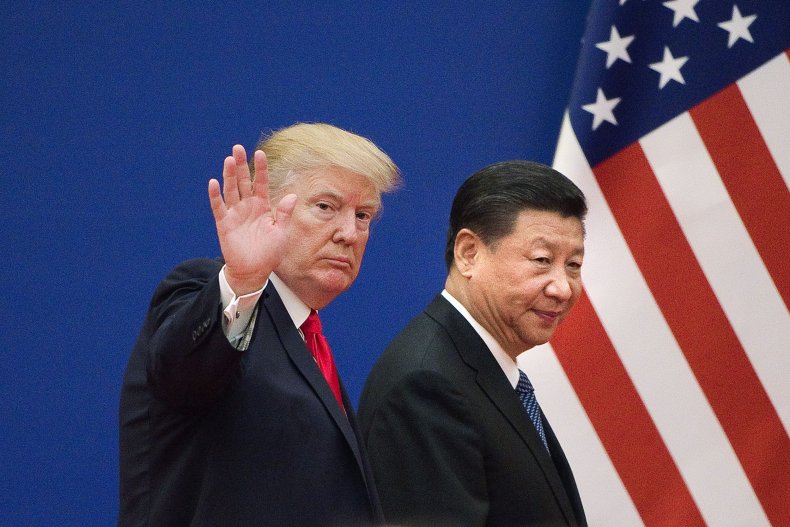 Before the first cases were identified in December, the virus hadn't been detected in humans, and health officials are still compiling the full picture of the virus. Questions remain unanswered about its source and the virus' ability to spread. While researchers continue to study the virus, the international community has taken steps to curb it from spreading.
Meanwhile, Chinese officials have locked down several cities in Hubei province, including Wuhan, in an effort to contain the virus. On January 31, Trump signed a presidential proclamation limiting travel to the U.S. With some exceptions, foreign nationals who traveled to China within 14 days of their arrival in America would be barred from entering.
American citizens and permanent residents who visited Hubei province within the same time frame would be subject to a mandatory quarantine. Those who visited other parts of mainland China could be forced to abide by a self-quarantine.
Despite the implementation of travel restrictions and quarantines, U.S. officials maintain that the risk to the public is low and have urged people not to panic.