Trump Is Now an 'All-Powerful Executive' Who 'Can Do Whatever' With No Oversight, Says Ex-Federal Prosecutor
A former federal prosecutor on Thursday evening claimed that Donald Trump is now "an all-powerful executive" who can do anything he wants without oversight as Senate Republicans continue to push for the president's exoneration in the impeachment trial.
Speaking on an MSNBC panel earlier today, Joyce Vance, a former federal prosecutor, argued that the GOP is allowing Trump absolute power. Her remarks come as Republicans and Democrats gear up to decide Friday whether to allow sworn testimony in the ongoing Senate impeachment trial. Democrats need any four Senate Republicans to vote with them to subpoena John Bolton and others to testify in the proceedings. GOP leaders have vehemently railed against the motion.
"The problem is Bolton is not just one witness," Vance said. "Bolton testifies and the fear has to be that it opens the door on other witnesses who then have to testify. Whether it's [Mick] Mulvaney, other witnesses Sen. Chuck Schumer (D-N.Y.) asked for, and maybe the sudden, apparent victory begins to dissolve over time."
She went on to assert that "there is no longer a rule of law in the United States Senate."
"They have just handed over their ability to engage in oversight of the White House," Vance said. "We now have an all-powerful executive, who can do whatever it wants to do, maybe not as much as Alan Dershowitz thinks it can do, but they can at least make sure that the president is not subject to any legitimate oversight."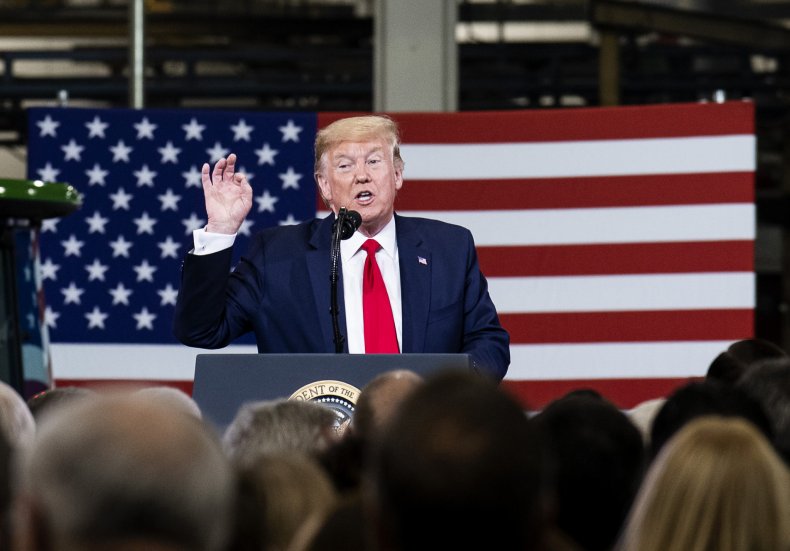 Former Republican party chairman Michael Steele, another panel member, speculated that members of the GOP would continue defending Trump even if additional allegations of election interference comes to light.
"Do they step in? No, they're going to fall back," he said. "So, what would be ironic is all of the criticism of the Obama administration for his delay in not addressing information as they received it, earlier in 2016 about Russian interference, where do they go with that? They're not even going to address it at all. So, that's where we are, in the Senate and the House at least, the Republicans have said, 'Whatever you want to do, Donald, you're the man. Do it.'"
In recent days, a leaked manuscript of of Bolton's upcoming book has placed additional pressure on Senate Republicans to allow witness testimonies. Bolton reportedly claims in the book that Trump told him last August that he wanted to continue withholding $391 million in military assistance to Ukraine until its officials agreed to help prove his Democratic rivals, including the family of former Vice President Joe Biden.
Although Trump denies the conversation, Bolton's account of the exchange assertions of no quid pro quo as made by the president's legal defense team.