Trump Says Access Hollywood Tape Where President Boasts of Grabbing Women 'By the Pussy' Is Fake
President Donald Trump now claims that the Access Hollywood tape on which he boasted of sexually assaulting women may not be genuine, according to a report in The New York Times.
On the tape, which surfaced weeks before the November 2016 presidential election, the former reality star can be heard bragging to TV presenter Billy Bush of grabbing women "by the pussy."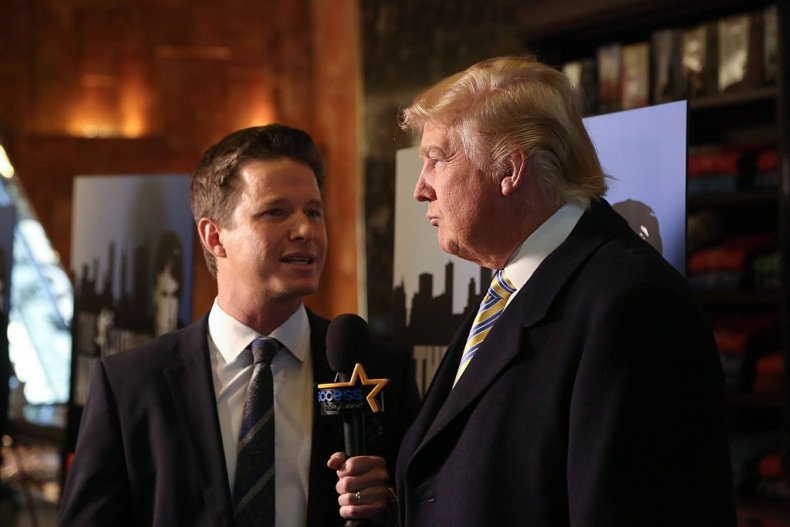 Trump faced calls to step aside from the race after the tape went public, and apologized for the remarks, dismissing them as "locker room talk."
However according to the Times, the president told a senator earlier this year that the tape was not genuine and repeated the claim to an adviser recently.
The president apparently sees parallels between the situation he faced after the release of the tape in 2016 and that currently faced by Alabama Senate candidate Roy Moore.
Moore has faced calls to step aside by senior Republicans after being accused of sexually molesting a 14-year-old girl and making sexual advances towards several teenagers in the early 1970s, when he was in his early 30s and a district attorney.
Trump told the press at his Mar-a-Lago resort in Florida Tuesday that Moore had denied the claims, and of the Alabama Senate race remarked "We don't need a liberal person in there."