President Donald Trump went after Rep. Elijah Cumings again Monday night, saying the House member should shift investigations toward himself. This comes after more than a day of the two trading barbs that have since dominated national news.
The president tweeted Monday night, once again attacking the city of Baltimore and also Cummings, a Democrats who oversees the House Oversight Committee and represents half of Baltimore.
"Baltimore's numbers are the worst in the United States on Crime and the Economy. Billions of dollars have been pumped in over the years, but to no avail. The money was stolen or wasted. Ask Elijah Cummings where it went. He should investigate himself with his Oversight Committee!," Trump tweeted.
Cummings has been a vocal critic of the president on Capitol Hill. Trump began attacking Cummings on Sunday through a series of tweets, calling Baltimore a "very dangerous and filthy place." Trump described Baltimore as a "disgusting, rat and rodent infested mess," and said it's a place where "no human being would want to live."
The president called Cummings a "brutal bully," which set off a firestorm of Democrats and activists blasting the president for his remarks.
"What does that mean? What does that mean? When a child is sitting in their own feces, can't take a shower?" Cummings said. "Come on man. What's that about? None of us would have our children in that position. They are human beings."
Cummings said the way migrant children are treated at the southern U.S.-Mexico border mirrors "government-sponsored child abuse," according to The Hill.
Cummings leads Democrats on a House committee that has needled into the president about alleged inhumane conditions at detention centers on the southern U.S. border, in which the president also addressed Monday night.
The verbal jabs between Trump and Cummings began with this tweet from the president.
"His Baltimore district is FAR WORSE and more dangerous. His district is considered the Worst in the USA," the president wrote. "Cumming [sic] District is a disgusting, rat and rodent infested mess. If he spent more time in Baltimore, maybe he could help clean up this very dangerous & filthy place."
Cummings replied by saying he is in his district daily.
"Mr. President, I go home to my district daily. Each morning, I wake up, and I go and fight for my neighbors," Cummings tweeted back. "It is my constitutional duty to conduct oversight of the Executive Branch. But, it is my moral duty to fight for my constituents."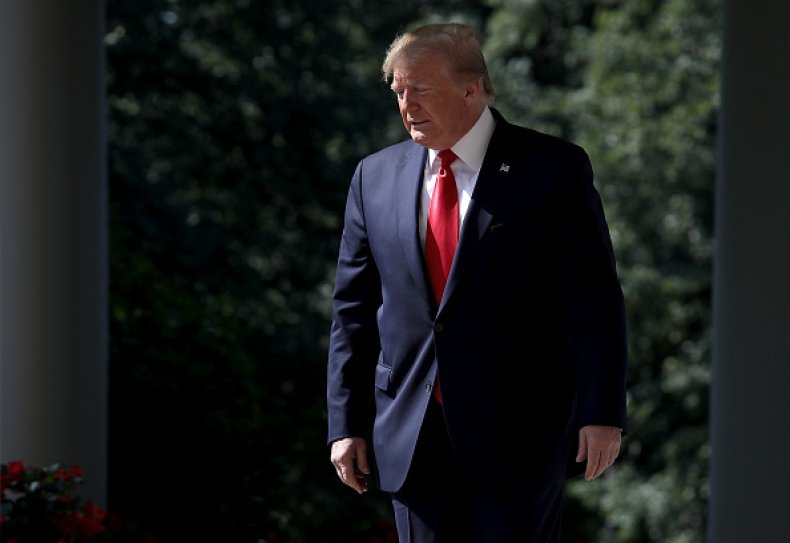 "Elijah Cummings never even went to the Southern Border and then he screams at the very good people who, despite Congresses failure to fix the Loopholes and Asylum, make it work (crossings are way down and the Wall is being built). Even with zero Dem help, Border getting strong!," Trump tweeted.
The replies to Trump's tweet were split among his followers, including these two: