Trump NRA Speech Live Stream: President to Discuss Second Amendment, Gun Rights in Atlanta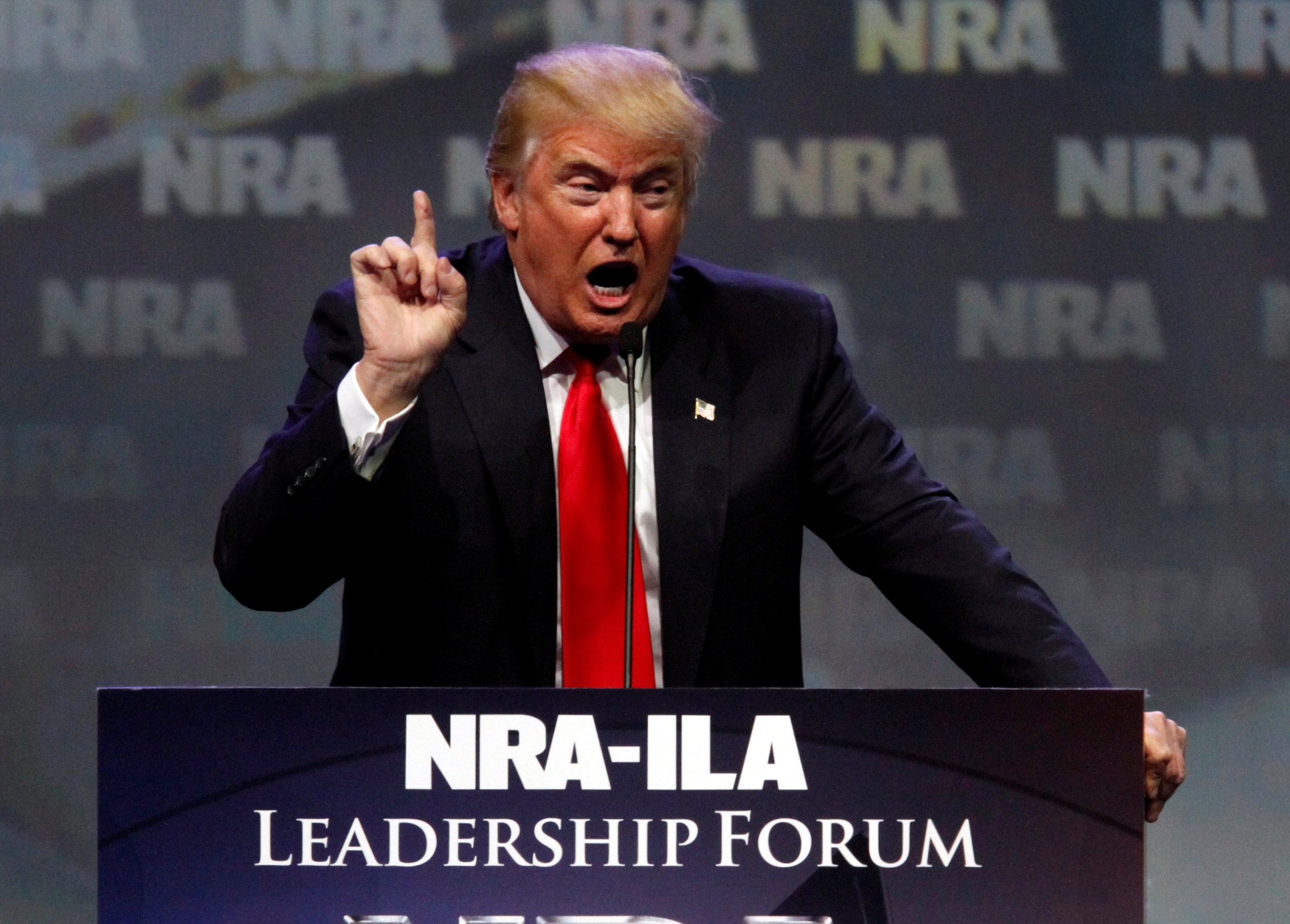 Following in Ronald Reagan's proverbial foosteps, President Donald Trump will speak to the NRA on Friday.
Trump is scheduled to address the National Rifle Association's annual meeting in Atlanta at about 1:30 p.m. EDT, becoming the first sitting commander-in-chief to do so in about 30 years. It'll also be his first visit to Georgia since his campaign, during which the NRA endorsed the pro-gun-rights Republican and many firearms owners supported him, the Atlanta Journal-Constitution reported.
Trump is expected to talk about "protecting gun rights, expanding gun rights and getting rid of legislation and gun rights restrictions in this country to make the Second Amendment more powerful than it ever has been before," NRA spokesman Jason Brown told NPR. Incidentally, the Secret Service has banned firearms from the event.
Trump isn't the only major speaker planning to appear at the annual meeting.
The lineup also includes David Clarke, the sheriff of Milwaukee County in Wisconsin; Ted Cruz, a Republican senator from Texas; Rick Scott, the governor of Florida; and Ryan Zinke, the secretary of the interior. Also on hand will be Representative John Lewis (D-Ga.), who will protest the event on Saturday, the Hill reported.
Trump's history with Second Amendment advocacy is inconsistent. In 2000, he wrote in one of his books that he "generally oppose[d] gun control" but supported an assault weapon ban and "a slightly longer waiting period to purchase a gun," according to ABC News. In 2015, he released a paper declaring that "gun and magazine bans are a total failure."
Then, after starting his term as president, Trump undid a rule inked by former President Barack Obama aimed at improving background checks.
"Today marks a new era for law-abiding gun owners, as we now have a president who respects and supports our right to keep and bear arms," Chris Cox, the executive director of the NRA's Institute for Legislative Action, said in a news release at the time.
More than 80,000 people are expected to attend the NRA meeting. If you're not among them but you still want to catch a livestream of Trump's Friday speech, you can do so on C-SPAN or the convention's website.