Reminder: U.S. Nuclear System Runs on Early Computers and 8-Inch Floppy Disks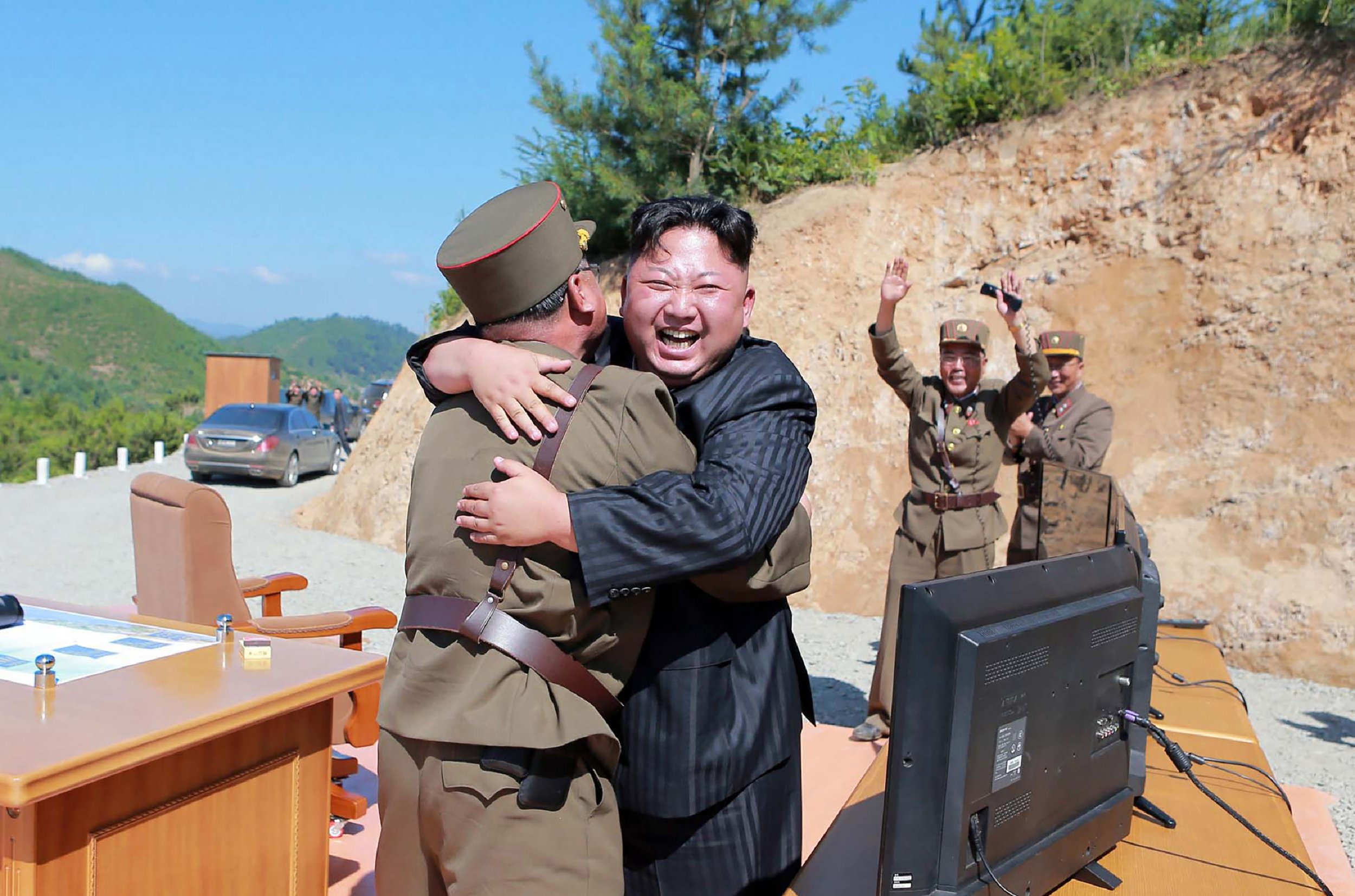 With concern over North Korea's nuclear capabilities growing, President Donald Trump tweeted on Wednesday, "My first order as President was to renovate and modernize our nuclear arsenal. It is now far stronger and more powerful than ever before."
As Newsweek has reported, Trump's first executive order was actually about Obamacare, not nuclear capabilities. A week later, on January 27, he issued a memorandum to "rebuild the U.S. Armed Forces" that included calling for "a new Nuclear Posture Review to ensure that the United States nuclear deterrent is modern, robust, flexible, resilient, ready and appropriately tailored to deter 21st-century threats and reassure our allies."
Related: Has the U.S. improved its nuclear arsenal under Trump?
The U.S. nuclear program is in need of modernization. As of May 2016, the Department of Defense was running its nuclear system on what was 53-year-old technology, according to a Government Accountability Office report. The report said that the system "coordinates the operational functions of the United States' nuclear forces, such as intercontinental ballistic missiles, nuclear bombers and tanker support aircrafts," and that the "system runs on an IBM Series/1 Computer—a 1970s computing system—and uses 8-inch floppy disks."
The military has defended its use of the antiquated technology. "This system remains in use because, in short, it still works," Army Lieutenant Colonel Valerie Henderson said in a statement following the release of the report. She added that the department planned to replace the floppy drives with newer equipment by the end of 2017, and that other modernization efforts were ongoing. Meanwhile, when President Barack Obama was in office, the government announced plans for a trillion-dollar modernization of the nuclear program, which is expected to take decades to complete.
A Defense Department spokesperson did not respond to a request for comment on Wednesday about whether the agency has updated its technology since the 2016 report. But since Trump took office, U.S. military officials have complained about the aging technology. In March, Air Force General Paul Selva said before the House Armed Services Committee that over the past decade, the military had put off modernizing its nuclear force in order to deal with other needs. "But in making those decisions, we have squeezed about all the life we can out of the systems we currently possess," Selva said. With him on a panel were Air Force General John Hyten, Navy Admiral Bill Moran and Air Force General Stephen Wilson.
Following that panel in March, General Dave Goldfein, chief of staff of the Air Force, tweeted, "The joint force agrees: we must modernize our nuclear deterrent." Goldfein and Air Force General Robin Rand said in a piece for Politico: "Potential adversaries are aggressively modernizing and expanding their nuclear forces and capabilities.... We must modernize our aging delivery platforms, nuclear weapons and supporting infrastructure so that America's deterrent remains credible and effective in the future." That modernization must include technological upgrades, the generals wrote.
Werner J.A. Dahm, chairman of the Air Force Scientific Advisory Board, has told Defense One that future nuclear missiles will contain "some level of connectivity with the rest of the warfighting system" and that they will be "cyber-enabled." In a 2017 study, the advisory board looked into whether the nuclear program should use cyber-elements. In an email to Newsweek, Dahm says the group has completed the study and is now briefing the senior leadership of the Air Force.
Some argue that in an age of computer hacking, having analog nuclear systems could be a boon. The Department of Homeland Security and the FBI recently issued a joint report that said hackers had gained access to the networks of companies that operate energy facilities, including nuclear power stations. After 50 nuclear-armed missiles disappeared from monitors for nearly an hour in 2010 due to a circuitry issue, the Obama administration ordered a review of vulnerabilities. Investigators found that internet connections left the missiles subject to hacking, Bruce Blair, a Princeton scholar and anti-nuclear-weapons advocate, wrote in March in The New York Times.
Tensions with North Korea have escalated in recent days, after the U.N. Security Council approved sanctions against the country on August 4 because of its missile tests. On Tuesday, The Washington Post reported that North Korea has produced a miniaturized nuclear bomb capable of fitting inside of a missile, and the country threatened to strike Guam, a U.S. territory.
Also on Tuesday, during an unrelated press event, Trump said in response to a question from a reporter, "North Korea best not make any more threats to the United States. They will be met with fire and fury like the world has never seen."