Shutdown: Trump Calls For 'Nuclear Option'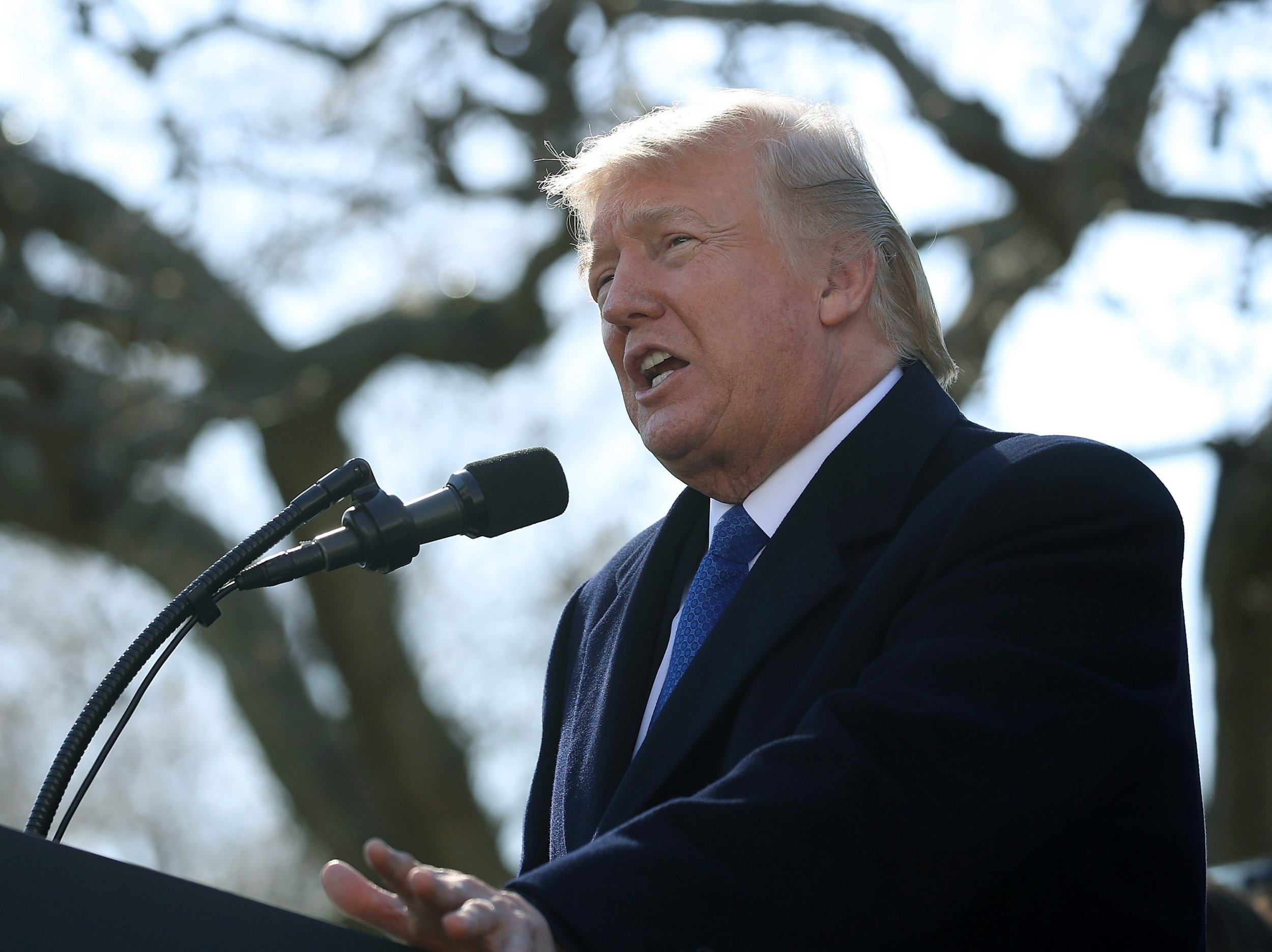 As the U.S. government shutdown entered its second day, President Donald Trump took to Twitter Sunday morning to suggest that Republicans should use the "nuclear option."
"Great to see how hard Republicans are fighting for our Military and Safety at the Border. The Dems just want illegal immigrants to pour into our nation unchecked," Trump wrote in the Sunday tweet, "If stalemate continues, Republicans should go to 51% (Nuclear Option) and vote on real, long term budget, no C.R.'s!"
The "nuclear option" is a way of altering the Senate rules whereby the Republicans would need a simple majorioty of just 51 votes, rather than 60 votes, to counter obstruction by the minority party. The GOP used the nuclear option, considered normally a last resort, in April 2017 to confirm the nomination of Judge Neil Gorsuch to the Supreme Court.
Trump slammed the idea of a continuing resolution between the Democrats and Republicans in the Sunday tweet as the two parties try to lay blame on each other for the partial shutdown of the federal government. Early Saturday morning, the Senate failed to win 60 votes to pass a spending bill that would have allowed the government to stay open until February 16. The stopgap bill passed in the House on Thursday.
The shutdown began on the one year anniversary of President Donald Trump's inauguration.
Immediately after the bill failed, Senate Minority Leader Chuck Schumer (NY-D) said that the blame for the shutdown "should crash entirely on President Trump's shoulders."
The White House hit back at Schumer when Press Secretary Sarah Huckabee Sanders released a statement posted to Twitter on Saturday morning that declared "Senate Democrats own the Schumer shutdown." Speaker of the House Paul Ryan also slammed the minority party in a Saturday speech addressing fellow lawmakers.
"Senate Democrats shut down this government, and now Senate Democrats need to open this government back up," Ryan said. "Stop holding our troops and children's health insurance hostage."