Trump to Undo Obama-Era Federal Transportation Jobs Program That Aided Minority Communities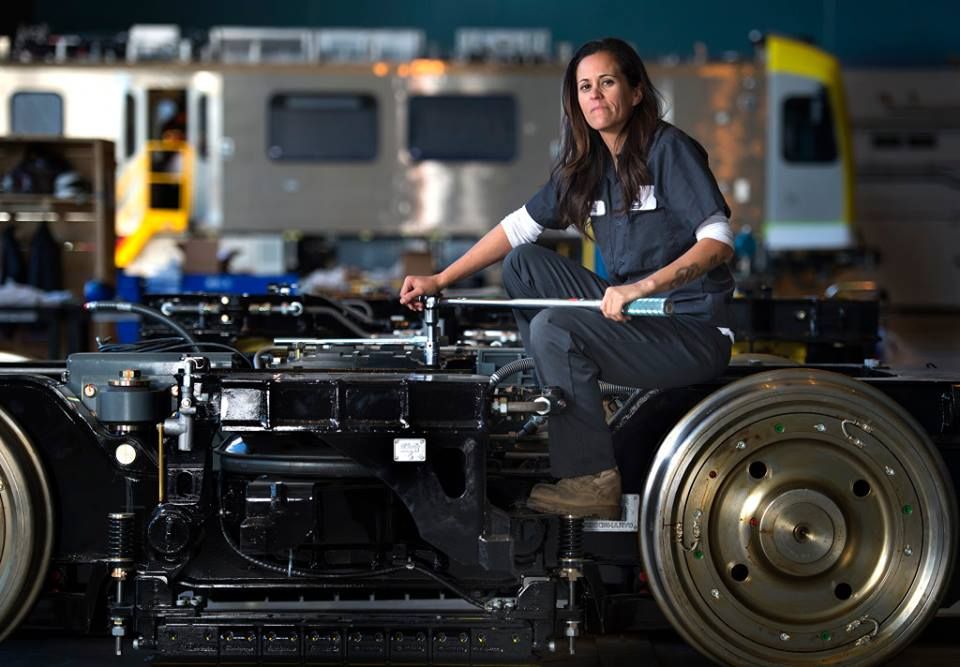 This article originally appeared on Capital & Main, an award-winning publication that reports from California on economic, political and social issues.
When President Donald Trump presented his latest round of regulatory cuts at an August 15 press conference, he billed the sweeping elimination of environmental reviews and restrictions in federal construction permitting rules as a prelude to his long-stalled $1 trillion infrastructure rebuilding program.
But with momentum on infrastructure stuck in neutral, the administration this week is quietly moving ahead to repeal a two-year-old initiative dating from the Obama administration that might be the only dynamic infrastructure and jobs program in existence at the federal level. According to its August Significant Rulemaking Report, the Department of Transportation (DOT) has set Friday as the termination date for a program that has already enabled states and cities to create thousands of new, high-wage transportation and construction jobs in some of the nation's most depressed local labor markets.
"Many of these jobs were finally addressing long-term unemployment—many, for people of color," said Angela Glover Blackwell, CEO of PolicyLink, an economic and social equity think tank. "This is yet another example of the Trump administration not standing up for jobs for the nation's most vulnerable."
Madeline Janis, executive director of Jobs to Move America (JMA), a national coalition that has been at the center of leveraging public transit projects to generate opportunities for the unemployed, has been raising the alarm about the repeal. She told Capital & Main that she discovered it buried in the DOT rules change report almost by accident.
"It's inexplicable to us why the Trump DOT would withdraw a proposal to make jobs available to people who need them—and in places where transportation infrastructure is being built and invested in," she said. "For an administration that has talked about caring about creating good jobs related to infrastructure, it's a complete contradiction between the stated policy versus the actual policy."
Called the Local Labor Hiring Pilot Program, it essentially created an exception to a Reagan-era, free market interpretation of the Common Grant Rule, the department-wide administrative requirements for all of DOT's federal grants. The Reagan Justice Department had prohibited contract requirements unrelated to price and engineering specifications, calling them an unfair competitive burden on corporate bidders. The Obama DOT didn't repeal the old rule, but it enabled local agencies to get permission from DOT to write "geographic-based hiring preferences" into their federally funded transportation construction projects.
This pilot, which was given a five-year extension by outgoing Transportation Secretary Anthony Foxx days before Trump's inauguration, has offered cities and states that receive federal transportation grants a process that enables them to include otherwise prohibited local hire and project labor agreements that local agencies have used to steer high-quality jobs to the kind of low-income areas where big transportation projects invariably get built.
"Policies like construction local hire have created tremendous opportunity in cities like Los Angeles, like Cleveland, like New Orleans," Janis noted. "We have seen direct benefits for a lot of people, from low-income communities who really have almost no prospects for a career-path job."
Janis also worries that the repeal of Local Hire may be only the first shot in a broader offensive by the Trump administration that will be aimed at similar, DOT-approved targeted hiring provisions on the manufacturing side of federally funded procurement contracts. Although not tied to the construction contracting pilot, these DOT-compliant work-arounds of the "competition rule" have had the same effect—incentivizing the creation of targeted manufacturing jobs for disadvantaged and historically excluded U.S. workers.
'Local People Lose'
Los Angeles voters last year overwhelmingly passed Measure M, a sales-tax ballot initiative that will raise $120 billion within the next 40 years for a major rail and bus expansion by LA Metro. The public transit system has made targeted hiring a centerpiece of its major capital projects. That commitment was expressed last week in a letter opposing the repeal sent to DOT Secretary Elaine Chao, and cosigned by Metro CEO Phil Washington and Los Angeles Mayor Eric Garcetti.
"When federal funding often constituted 80 percent of the funding for transportation projects, it may have made sense to prohibit local hiring practices," Washington told Capital & Main by email. "Today, with most of Metro's projects being built with local funds paid for by Los Angeles County taxpayers, the old federal local hire prohibition no longer makes sense or represents sound policy."
What's more, he pointed out, by pulling the plug on Local Hire, Trump is eliminating the one program that has unequivocally delivered the homegrown jobs promised by his April "Buy American and Hire American" executive order.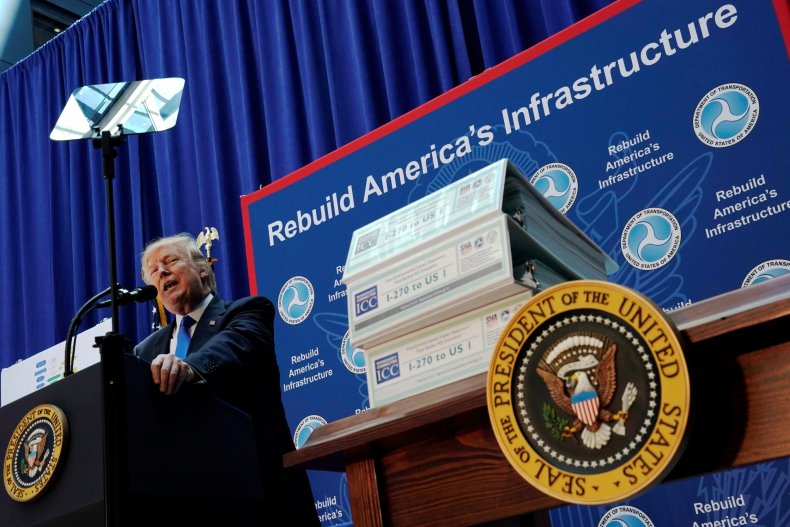 After Friday, the Reagan free-market doctrine will once again be the administrative law of the land at DOT.
But equally as worrying, says Anastasia Christman, a policy analyst for the National Employment Law Project, is that the repeal also leaves the real job of Local Hire half-finished. When it launched, DOT had also published a notice that it eventually intended to amend the Common Grant Rule to permit all federal transportation contracts to include geographic hiring provisions. Local Hire was designed to support the change with objective data to determine once and for all whether geographic hiring preferences do in fact "unduly limit competition" in the bidding process.
Washington insists that LA Metro turned up no evidence that the targeted hiring negatively impacted the agency's labor or capital construction costs. "We do know that the workers who were hired," he explained, "were able to secure good-paying jobs, and in some instances, they were able to turn their lives around with a ladder of opportunity to enter the middle class."
"This is distressing in [two] ways," Christman said. "Rather than actually looking at the data, looking at the economy, looking at measurable outcomes and making policy decisions, [the repeal] is yet another example of some policymaker [reacting] to partisan pushing and lobbying. Local people lose, and we as a society as a whole lose, because we're just not making decisions in a smart way."
Bill Raden is a freelance Los Angeles writer.