At the White House, Trump Isn't a Good CEO—Or President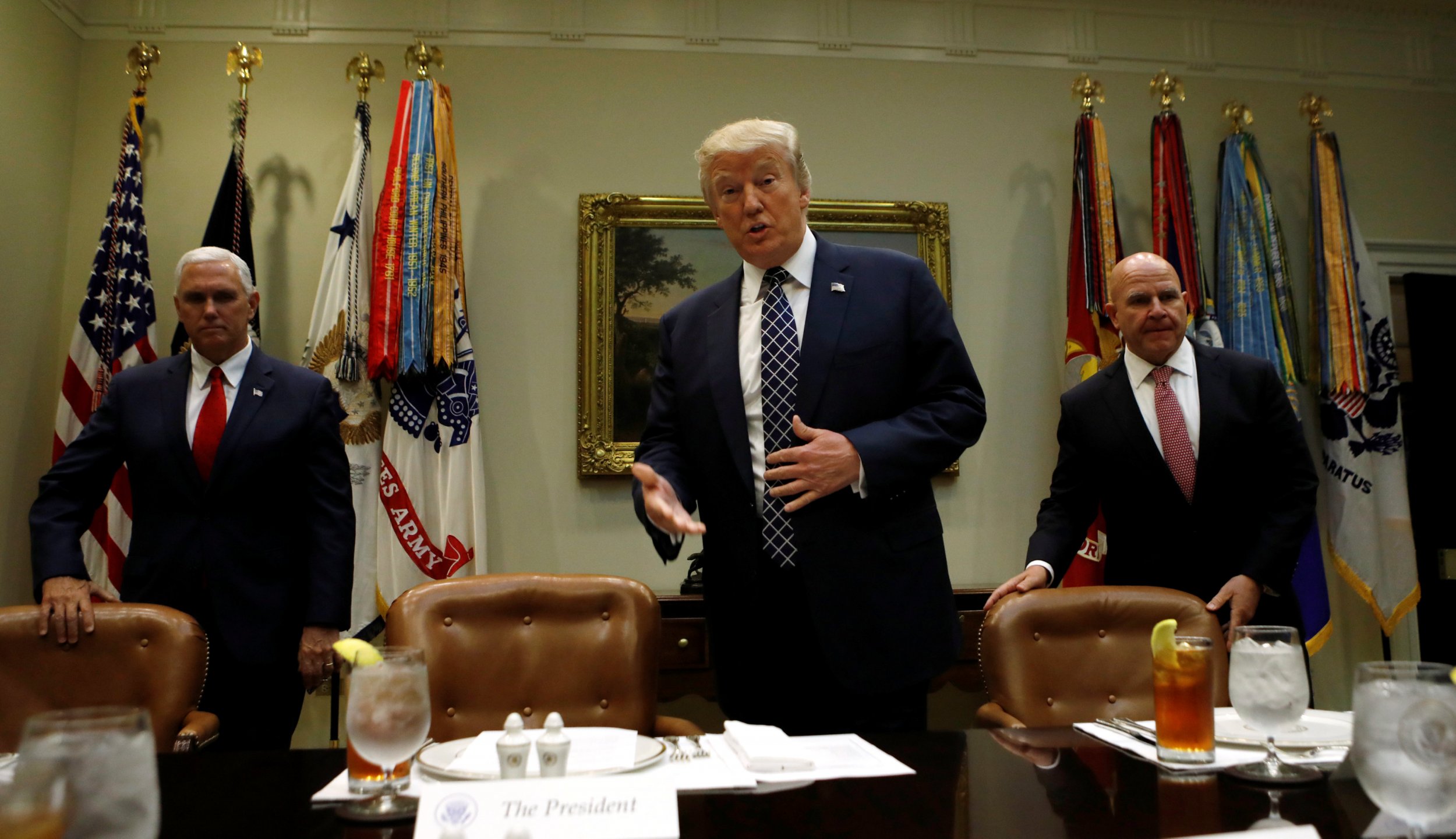 Six months into his presidency, Donald Trump is paying the price for a record-breaking number of unfilled positions within his administration. And, while there is some evidence to support his claims of Democratic obstructionism, it is Trump's initial decision to leave positions vacant that has backfired to set a historic slow pace from which he has yet to recover.
Trump has thus far received confirmations for just 49 key positions within the executive branch, with hundreds of positions left unfilled, the majority without a nomination even being filed. That's less than a quarter of the 203 confirmations his predecessor Barack Obama had managed at this point of his presidency and far less, too, than the 185 confirmed under George W. Bush, according to numbers collated by Partnership for Public Service, a nonprofit, nonpartisan organization.
Related: Trump Administration Closing War Crimes Office
For Trump, that means there are still almost 1,200 positions requiring Senate approval left unfilled. At the current pace, Republicans estimate it will take Trump 11 years to fill out his staff.
Trump has given starkly differing accounts of why he has so many positions unfilled, at first claiming it was intentional and later laying the blame squarely at the feet of Democrat obstructionism. (The White House had not returned a request for comment at the time of publication.)
"When I see a story about 'Donald Trump didn't fill hundreds and hundreds of jobs,' it's because, in many cases, we don't want to fill those jobs," he told Fox News in February.
"A lot of those jobs, I don't want to appoint, because they're unnecessary to have. You know, we have so many people in government, even me. I look at some of the jobs and its people over people over people. I say, 'What do all these people do?' You don't need all those jobs."
Yet Mallory Barg-Bulman, the Partnership for Public Service's vice president of research and evaluation, contends that those jobs are crucial to the smooth running of government.
"Political appointees can serve as an integral role as leaders and decision makers in our government," she told Newsweek Tuesday. "We've seen that Trump has picked up the pace of nominees but there's really a number of critically important positions that are still remaining vacant."
And, if Trump was indeed failing to put forward nominees in order to bring about smaller government and fulfill his pledge to "drain the swamp," he was incredibly misguided, says Joseph Postell, an associate professor of political science at the University of Colorado at Colorado Springs who has written a book about the administrative state.
"That was a really poor understanding of what the purpose of those positions is," he told Newsweek. "He didn't really understand how important they are for political control of the administration that he's supposed to be managing."
While the Trump administration may dream of deconstructing the administrative state, as chief strategist Steve Bannon said in March, leaving key positions vacant is far from the way to do that. Rather, said Postell, it has the opposite effect, allowing the career bureaucrats who retain their positions from administration to administration greater ability to set the agenda.
"Sometimes you have to grow government to shrink it," Postell said. "Sometimes you have to increase certain offices that allow you to supervise and manage a government in a more streamlined way."
There has been evidence that Trump has got the message. In his first three months he made just 52 nominations, but in the three months since he has put forward 160. Still, his total number of nominations lags someway behind the 373 put forward at the six-month point by Barack Obama and the 315 by George W. Bush.
The data suggests that both Obama and Bush cottoned on significantly earlier to the importance of filling out his administration. The pace of Bush's nominations picked up keenly at the end of March, while for Obama the big increase came at the beginning of March.
Since Trump has picked up the pace, he has encountered another problem—staunch Democratic opposition.
"The Senate Democrats have only confirmed 48 of 197 Presidential Nominees," Trump tweeted last week "They can't win so all they do is slow things down & obstruct!"
Even though Republicans control both the House and the Senate and Senate Democrats massively weakened the ability to filibuster nominations in 2013, there is evidence to suggest Trump has a point. The average time to confirm his nominations stands at 45 days, the longest for any president.
Yet the previous holder of the unwanted record was Obama and Republicans may at least to some degree be reaping what they sowed with their vehement opposition to the Democratic president.
"It's a continuation of the way our politics is going that opposition parties are behaving more like parliamentary opposition parties—that they see their job as obstruction," Postell said. "The Republicans did this to Obama. This has almost been a ratcheting up of that effect."
But there are other factors at play. Various reports have claimed that individuals are hugely reluctant to work for a president who is unconventional, whose campaign is the subject of an ongoing investigation and who they fear may damage their personal reputation.
Barg-Bulman also disputes the significance of Democratic obstructionism. Instead, she says, Trump's drip, drip method of nominations has dramatically slowed the whole process.
"The Hill has said to us that they were prepared to go through the nomination process with groups of nominees," she said. "It would have made much more sense for Trump to appoint a team at a time within each agency because what we're finding right now is you have a secretary but maybe no chief operating officer, which really hinders the ability of the agency to do the transformative types of things that maybe need to happen."
The agency in which the number of unfilled positions stands out most is the State Department. Trump has just 10 nominations confirmed and a further 25 put forward. In comparison, Obama had 36 confirmed and a further 55 pending at his six-month point. Among the positions unfilled are high-profile ambassadorships to Great Britain, Canada and Russia, as well as the coordinator for counterterrorism.
Elsewhere, a permanent director of the Census Bureau is still lacking as are directors for Immigration and Customs Enforcement (ICE) and the U.S. Citizens and Immigration Services (USCIS). Trump has put forward a nominee to head USCIS but that is currently being held up—by a Republican.
Trump may have got into the White House by touting his skills as a businessman and vowing to shake up Washington. But if anything, the approach has backfired at the cost of progressing his agenda.
"President Trump has talked a lot about having a more effective and efficient government," Barg-Bulman said. "But without leaders in place you're not going to be in a position to make the best decisions."