Press and the Presidency: Trump Beats Obama in Average Number of News Conferences (For Now)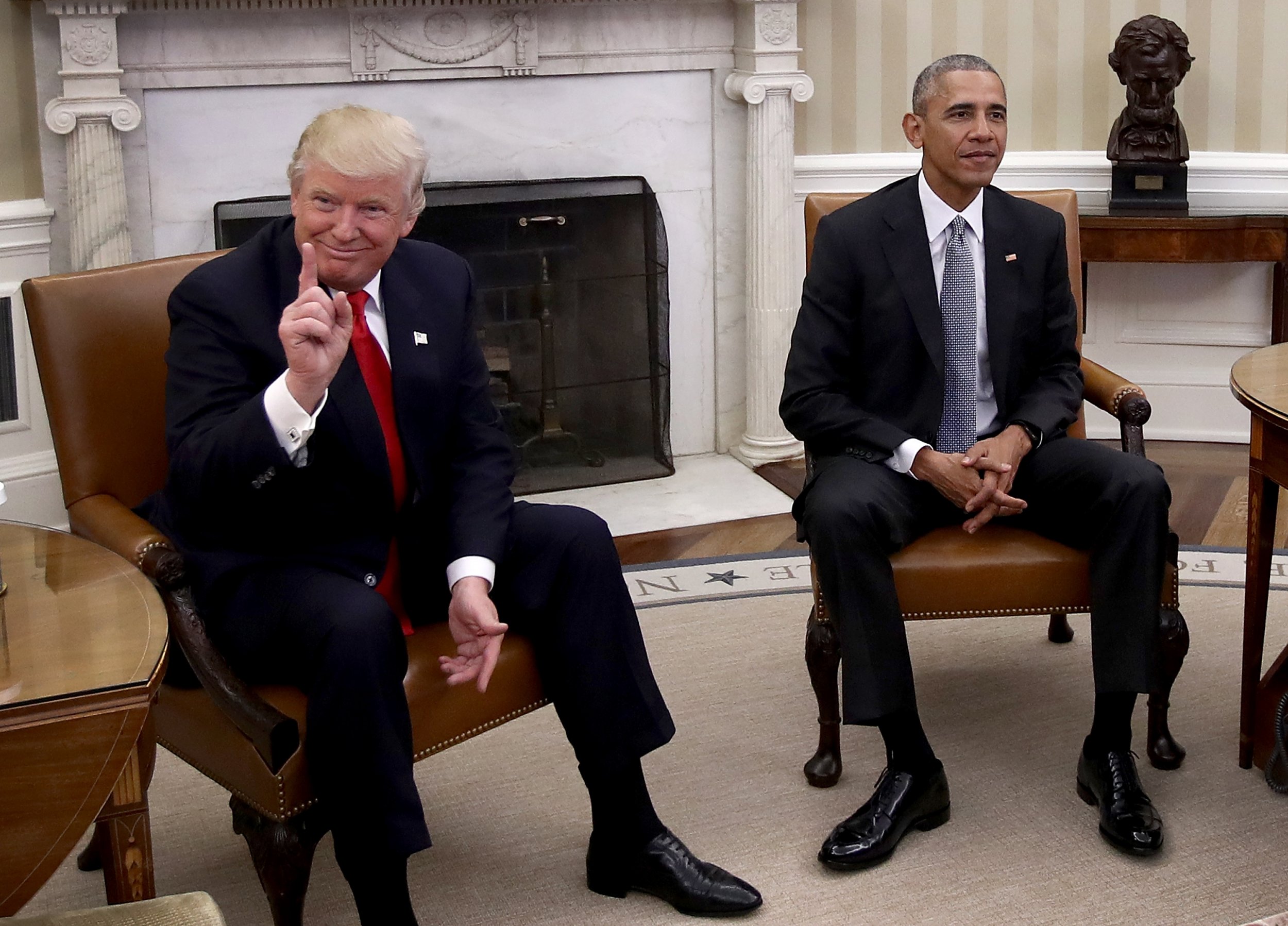 Comparisons abound between U.S. President Donald Trump and President Barack Obama, and as of this month, 45 is beating 44 in at least one statistic: the average number of news conferences.
Though Trump has only given one solo news conference since taking office, as CNN pointed out Monday, data from the American Presidency Project show that he participated in 11 joint press events through Thursday. That gives Trump an average of 2 news conferences per month, compared to Obama's 1.71 monthly average throughout his term.
The American Presidency Project, a nonprofit hosted at the University of California, Santa Barbara, has archives of all news conferences given by commanders-in-chief since Calvin Coolidge in the 1920s. Coolidge, coincidentally, had the highest average number of press briefings a month, at 6.07. Ronald Reagan, whom Trump has praised, had the least, at 0.48.
Don't expect journalists to start celebrating Trump any time soon, though.
While his average may be high, other data points weren't so flattering. For example, at this point in his first term, Obama had given about 19 news conferences. Trump has done roughly a dozen, depending on what you count as a press conference—and only one of those was a solo venture.
"We have done multiple more opportunities for people to interact with the president, according to several folks that have been here for several administrations," Press Secretary Sean Spicer told reporters last month, according to NBC News. "We've looked at a lot of data that suggests when you look at the number of availabilities and interviews that the president has given, it's pretty significant compared to past administrations."
As Trump has gradually shirked media appearance while waging war with the press via Twitter, he's sent Spicer and spokeswoman Sarah Huckabee Sanders to the front lines to battle with reporters. Even the quantity of those briefings has begun to decline—whereas Spicer gave 11 briefings in February, he gave only five in June. The duo has also begun to put into place controversial rules that limit reporters from recording the briefings live, frustrating media outlets and lawmakers alike.
"One of the great differences between Trump and more successful politicians, like [John F. Kennedy] and [Franklin Delano Roosevelt], is that they would vent their spleen in private, but in public, they would project a more humorous and civilized face," historian Robert Dallek told The New York Times, which noted that Trump appeared to be doing the opposite.
Last week, Trump's relationship with the press got even more complicated when he held an off-the-record gaggle on a flight to Paris—and then put parts of it on the record. He has also twice missed self-imposed deadlines to hold a news conference about his strategy for fighting the Islamic State group (ISIS), and last week he called on a Chinese reporter after French President Emmanuel Macron suggested he select an American journalist.