Trump Presidency 'Even Worse' Than Obama's, Russian Senator Says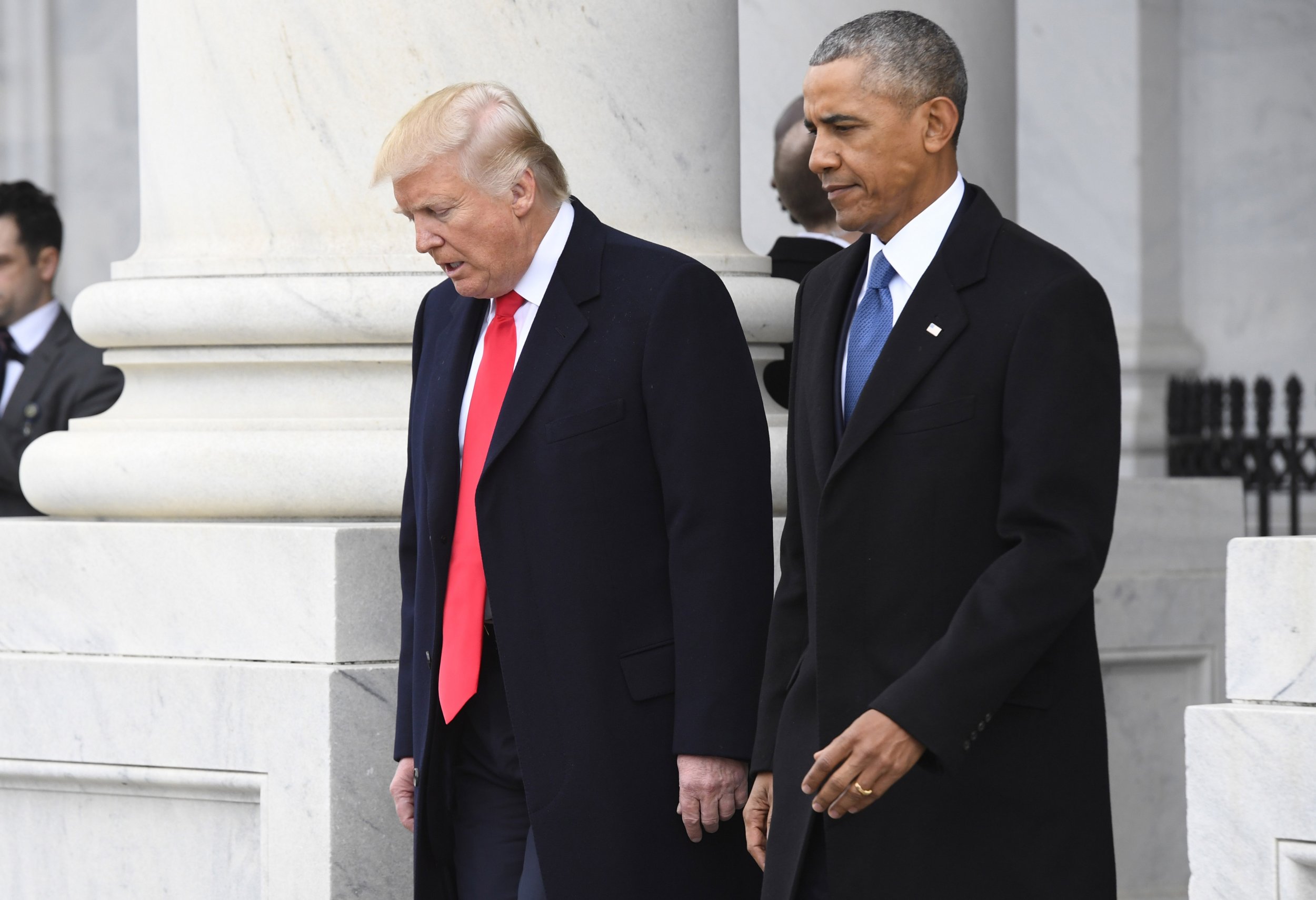 President Donald Trump's time in the White House has in some ways been "even worse" than former President Barack Obama's and there is little hope for America's near future, said a senior Russian lawmaker on a popular Russian talk show Sunday night.
"Strictly speaking, I can't see the policy differences between the administrations of Donald Trump and Barack Obama," said Russian Senator Alexei Pushkov on Sunday Evening With Vladimir Solovyov.
"I believe we have to get used to the fact there will be no positive signals from the United States in the foreseeable future," Pushkov added.
Pushkov's comments come as the U.S. government prepares to release a list of Russian businessmen and oligarchs with Kremlin connections who could be the subjects of a new round of sanctions. The list could come as early as Monday. The U.S. reports follow a sanctions bill from August 2017 that strengthened existing penalties and called for the U.S. Treasury Department to create a list of prominent Russian oligarchs "as determined by their closeness to the Russian regime and their net worth."
The list of Russian businesspeople will also be joined by a report on "the potential effects of expanding sanctions ... to include sovereign debt and the full range of derivative products." The August legislation requires the list and reports be sent to Congress before the end of January.
Pushkov also commented on Trump last summer when the House passed the sanctions bill.
"The bill on new sanctions has been passed. Trump will sign it, confirming he is a hostage of Congress and anti-Russian hysteria," he said at the time.
The imminent release of the reports is expected to further chill the contentious relationship between the U.S. and Russia, a departure from Trump's campaign overtures for stronger diplomatic ties.
"Wouldn't it be nice if we actually got along with people, wouldn't it be nice if we actually got along, as an example, with Russia?" Trump said at a July 2016 news conference. Following Trump's election victory in November 2016, Putin congratulated the president-elect, and did so again in his annual New Year's statement at the start of 2017.
Putin expressed hope that the U.S. and Russia, "acting in a constructive and pragmatic manner, will be able to take real steps to restore the mechanisms of bilateral cooperation in various areas and take their interaction in the international arena to a whole new level."
But relations have soured as U.S. intelligence agencies continue to confirm that Russia meddled in the 2016 elections. Trump has repeatedly waffled on whether he believes Russia interfered in the election and his campaign is under federal investigation by Special Counsel Robert Mueller for potential ties to the Russian government, which Trump has denied.