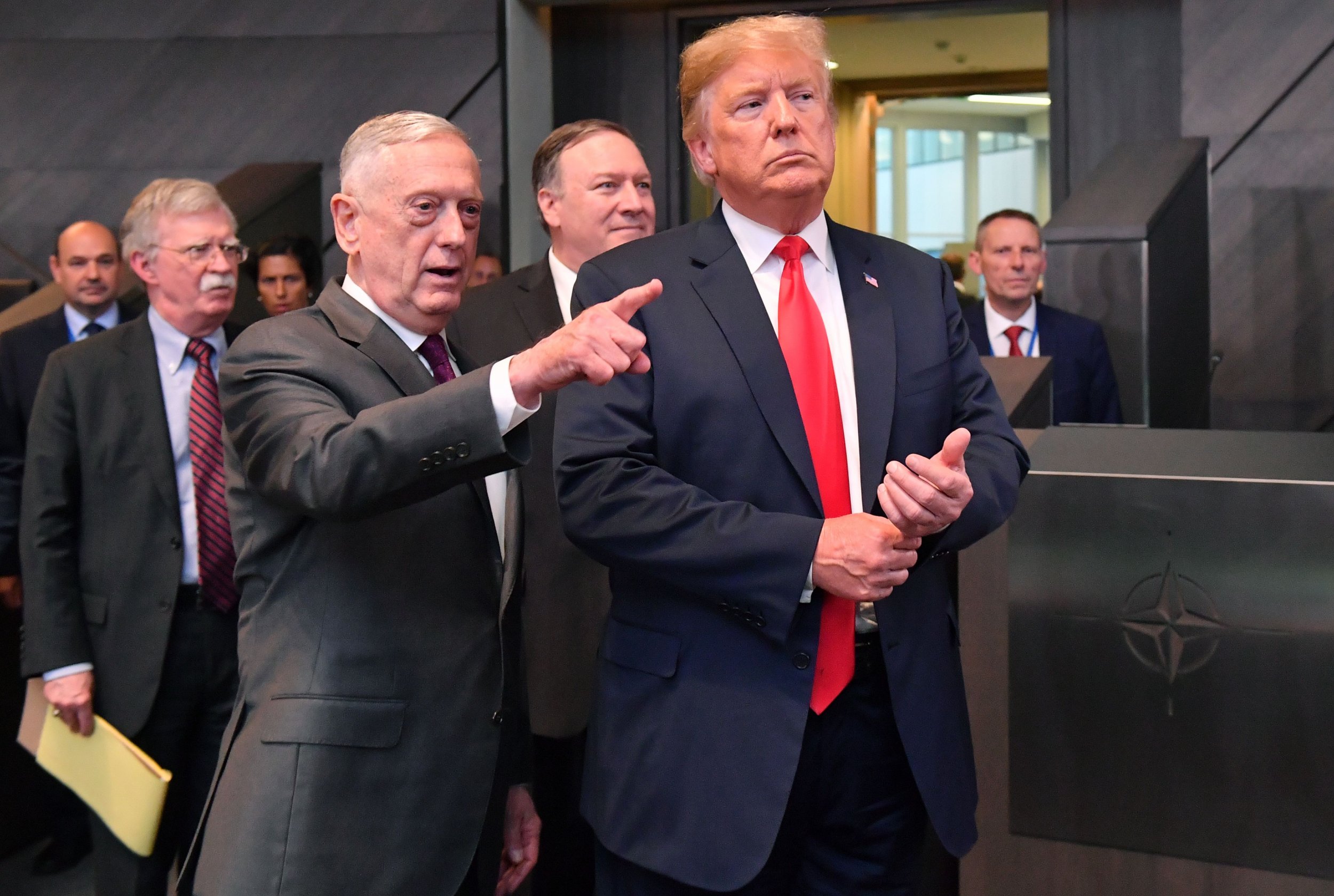 The U.S. national security decision-making system is broken, dangerous and dysfunctional, and President Donald Trump has delivered its final death blow, President Barack Obama's former national security adviser Susan Rice wrote on Sunday.
In a New York Times opinion piece, the former adviser and United Nations ambassador cited Trump's decision to pull troops out of Syria without formulating a proper plan or consulting with advisers and Congress as a reason the system is not working. Trump, she said, was able to do "more to undermine American national security than any foreign adversary."
Secretary of Defense James Mattis resigned shortly after the president said that ISIS had been defeated and that he would send home the 2,000 American troops currently serving in Syria. The president will also withdraw an additional 7,000 troops from Afghanistan. A number of elected officials on the left and the right strongly criticized the move.
"These decisions went against the advice of the president's top advisers, blindsided our allies and Congress, and delivered early Christmas presents to our adversaries from Russia and Iran to Hezbollah and the Taliban," wrote Rice. "If our national security decision-making process were even minimally functional, there would have been a carefully devised plan to execute moves, including wrongheaded ones."
Rice placed the blame on two key figures: national security adviser John Bolton and Trump. Bolton, she said, does not meet with colleagues to discuss key issues and instead purposely hides things from them. He takes on too much work, she said, everything from cybersecurity to hurricane threats, without delegating. "These ill-advised choices alone would cripple national security decision-making," wrote Rice.
But the blame rested mostly on Trump's shoulders: "The president couldn't care less about facts, intelligence, military analysis or the national interest. He refuses to take seriously the views of his advisers, announces decisions on impulse and disregards the consequences of his actions," wrote Rice. "In abandoning the role of a responsible commander in chief, Mr. Trump today does more to undermine American national security than any foreign adversary. Yet no Republican in Congress is willing to do more than bleat or tweet concerns."
Trump first announced that he would withdraw troops from Syria in a tweet that took many of his closest advisers by surprise. "We have defeated ISIS in Syria, my only reason for being there during the Trump Presidency," he wrote last week. He later defended the withdrawal on Twitter by quoting guests who appeared on Fox News's The Laura Ingraham Show.
Shortly after Trump's announcement, Mattis announced his own departure from the Trump administration.
In a strongly worded letter to the president, Mattis wrote that "my views on treating allies with respect and also being clear-eyed about both malign actors and strategic competitors are strongly held and informed by over four decades of immersion in these issues. We must do everything possible to advance an international order that is most conducive to our security, prosperity and values, and we are strengthened in this effort by the solidarity of our alliances."
Those views, he said, were not in line with the president's. "Because you have the right to have a Secretary of Defense whose views are better aligned with yours on these and other subjects, I believe it is right for me to step down from my position," he said.
A number of congresspeople, including Republican Senator Lindsey Graham of South Carolina, have spoken out against the president's decision to withdraw from Syria. French President Emmanuel Macron also slammed the president, saying that "an ally should be dependable."
Russian President Vladimir Putin, meanwhile, praised the decision. The U.S. had "done the right thing," he said during his annual press conference last week, and called the decision to withdraw troops "correct."