Trump One of Worst Modern Presidents, Obama One of Best, Americans Say in New Poll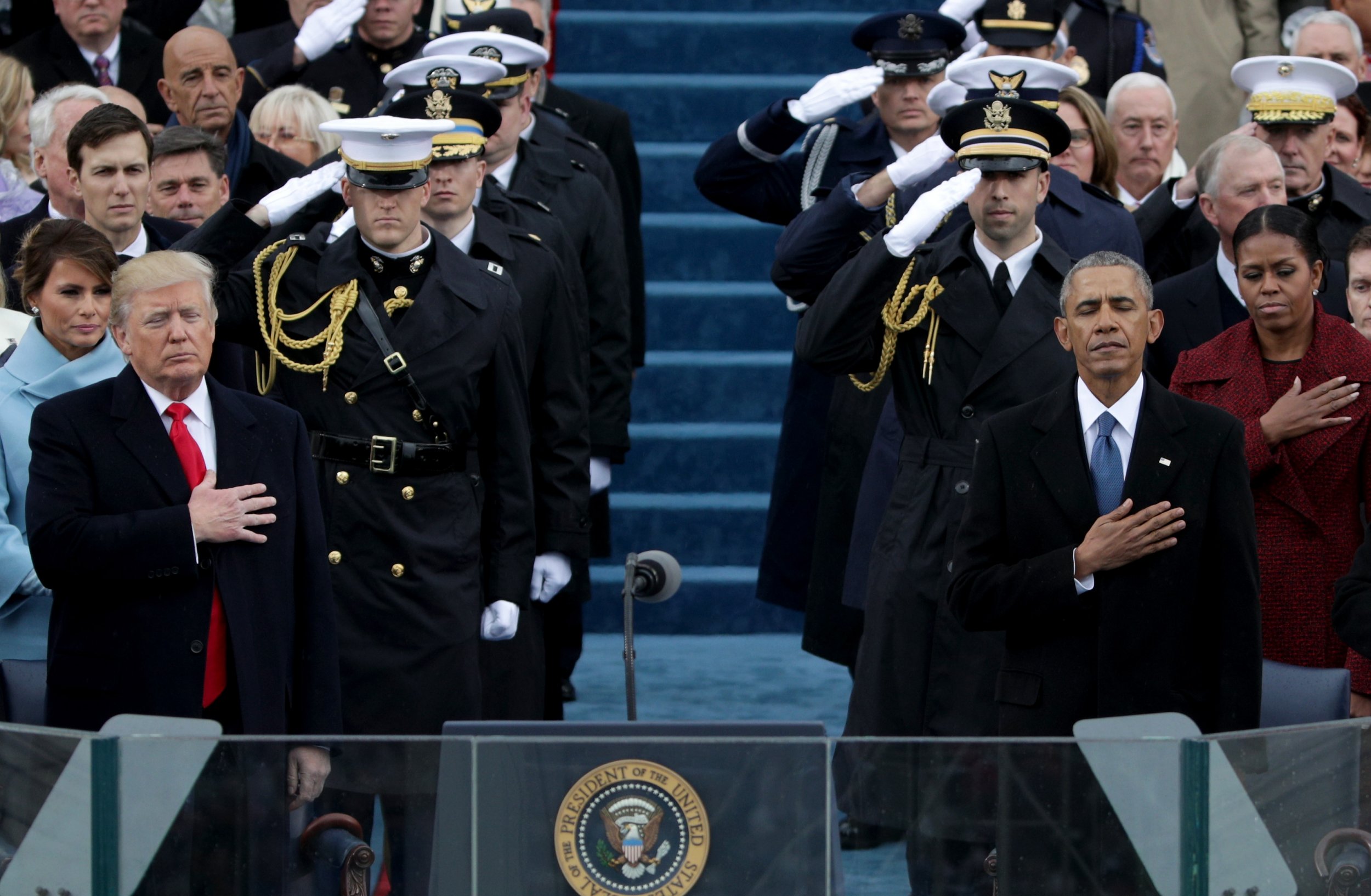 President Donald Trump ranks as one of the worst commanders in chief in the modern era, while his predecessor, Barack Obama, stands as one of the best rated, according to a new poll released Thursday morning.
Trump received the third-worst average rating among presidents dating back to the 1950s. The 45th president is ahead of only Lyndon Johnson and Richard Nixon, with a score of 4.20 out of 10, according to the survey by Ipsos and the University of Virginia Center for Politics.
With a score of 6.15, Obama had an average rating that was eclipsed by John F. Kennedy and Ronald Reagan.
Both Trump and Obama benefited from strong approval within their respective political parties. The billionaire's 7.20 rating among Republicans was only bested by Reagan, who was credited with reinvigorating his party in the 1980s after Nixon's resignation in 1974. Trump notched a 2.14 average rating among Democrats, and his 3.77 rating from independents was the second lowest after Nixon.
Obama garnered an 8.65 rating from Democrats and a 3.47 rating from Republicans, the latter rating far lower than marks given to Democrats Bill Clinton (4.31), Jimmy Carter (4.18) and Johnson (4.30). But the 44th president's overall score was helped by a 6.11 rating among independents.
Trump, who managed to gain the White House with strong support among white women voters, also ranked among the lowest with women in the poll. Trump earned a 3.74 rating among women, which was brought down by a 3.55 rating among women 18 to 34. Only Nixon achieved lower scores with women.
Conversely, Obama drew the highest mark among any modern president, with an average rating of 6.37 from women and a 6.96 from women 18 to 34.
Respondents were also asked whom they would want to serve as president today. Obama ranked highest, at 31 percent, followed by Reagan at 22 percent and Kennedy at 16 percent. Trump was fourth with 9 percent, beating out Clinton (5 percent), George W. Bush, Dwight Eisenhower and Carter (all three at 2 percent).
The online survey was conducted between February 7 and 8 and drew results from 1,004 people. It had a margin of error of 3.5 percentage points.