Republicans Who Voted Against Obamacare Could Lose in November, Poll Shows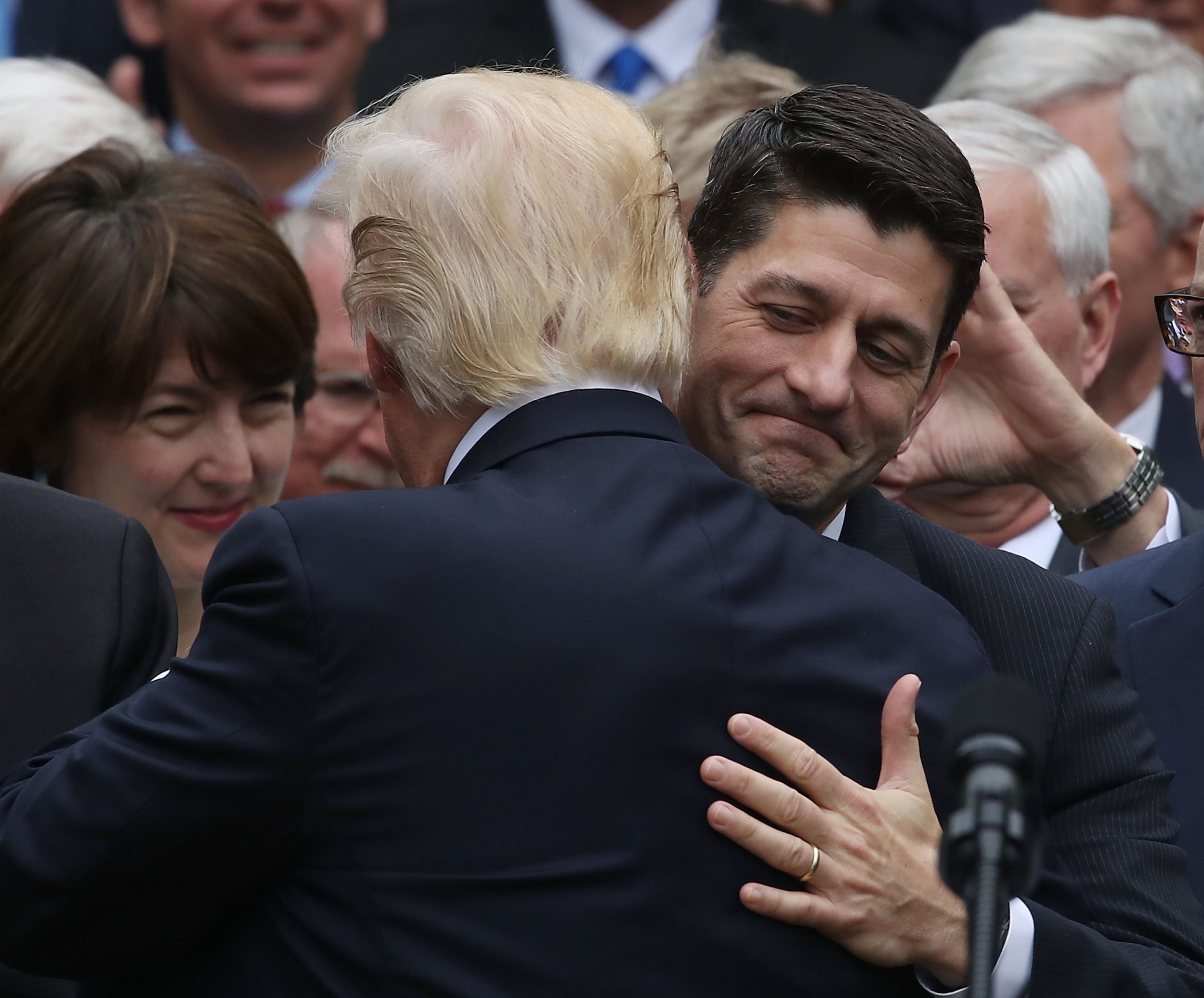 One year after Republicans voted to dismantle parts of Obamacare and leave 23 million Americans without health insurance, a new poll shows that voters in key midterm districts are less likely to vote for representatives who attacked Obamacare, or the Affordable Care Act.
The poll, conducted by Public Policy Polling, a Democratic organization, surveyed voters in seven key districts in Colorado, Florida, Iowa, Maine, Michigan, North Carolina and Pennsylvania as well as statewide in Nevada and Tennessee, and found that the majority of voters in all battleground areas thought legislators should work to strengthen Obamacare instead of repealing it and beginning anew.
The majority of voters had great concerns about the repercussions of repealing Obamacare, including a possible age tax, increased premiums and the elimination of mandatory coverage for preexisting conditions.
Between 39 percent and 49 percent of respondents said they were less likely to vote for Republicans who voted to repeal Obamacare, while only 28 percent and 36 percent said they were more likely to support that candidate.
"It has been one year since House Republicans proudly voted for health care repeal, and it is clear that their constituents have neither forgotten nor forgiven them," said Tim Hogan, spokesperson for the left-leaning Health Care Voter, which provided funding for the poll. "Voters across the country are poised to rally against the failed legislative agenda of Speaker Ryan and his cohorts."
During previous elections, Republicans vocally touted repealing Obamacare as their top legislative priority, but many have since removed mention of the Affordable Care Act from their websites and shy away from it in campaign literature. Since last year's clumsy attempts to repeal and replace, the issue has become a point of embarrassment for the GOP.
Republicans attacked Obamacare in 84 percent of their political ad spots that covered health issues in 2014, according to a Kaiser Family Foundation study.
But now? "Yeah, we probably can't talk credibly about repeal and replace anymore," Representative Tom MacArthur of New Jersey told The Washington Post in April.
An April Washington Post-Kaiser Family Foundation poll found that 51 percent of Americans supported a single-payer, national health plan. They want more governmental control of the health care system, not less.
"The great irony of Obamacare is that you don't miss your water until your well runs dry," said Brad Bannon, a Democratic strategist. "Obamacare was pretty unpopular until Republicans tried to kill it; once they said they were going to get rid of it, its popularity grew steadily until the majority of Americans liked it and didn't want it to go away."
Those polls come on the heels of surveys finding that most Americans have not seen a large increase in their paychecks from the GOP tax cuts, the most notable piece of legislation that Republicans passed while in control of both the House and Senate.
So what will Republicans campaign on in the upcoming midterms? "I don't think that House Republicans have come up with an answer yet," said Bannon. "All they have left is to scare people that if Democrats gain control of the house, it will be bad for the economy—it's pretty thin gruel. In their campaign ads you're going to see a lot of bad pictures of Nancy Pelosi, because they don't have much else to talk about."