Updated | It was chaos—even by the standards of Donald Trump.
In one 24-hour period in late July, the president announced—on Twitter—that the U.S. would ban transgender people from serving in the military. Despite Trump's claims to the contrary, the move stunned the military brass, who said the president's tweet was not the law of the land.
If that wasn't bizarre enough, hours later, the new White House communications director, Anthony Scaramucci, accused Reince Priebus, then White House chief of staff, of leaking information to the press. "If Reince wants to explain that he's not a leaker, let him do that," Scaramucci fumed on CNN. On top of that, he told The New Yorker that Priebus is a "fucking paranoid schizophrenic." (Trump later replaced his chief of staff with John Kelly.) Across town, Senate Republicans were unable to repeal Obamacare, while the president continued his campaign to bully Attorney General Jeff Sessions into resigning. The reason: Sessions's March decision to recuse himself from the investigation into Russian interference in the presidential election. Meanwhile, as that scandal continued to play out, the White House refused to say if Trump would sign a sanctions bill against Russia (as well as Iran and North Korea) that Congress overwhelmingly passed. (The White House later signaled he would sign it.)
The president's erratic behavior, the infighting among White House staff and the slapdash creation of public policy have taken a toll on even hardcore conservatives. Just six months ago, Republicans believed Trump, despite his flaws, would notch at least a few legislative victories. Instead, all they've gotten is one dumpster fire after another. As John McCain put it, following his dramatic return to the Senate after surgery for a brain tumor, "Nothing is getting done." And it was McCain's dramatic, middle-of-the-night vote against a "skinny repeal" of Obamacare that delivered the coup de grâce to GOP efforts to repeal it.
Health care is the prime example of why the Trump years are proving so unproductive. In late July, after weeks of floundering, the Senate opened up the floor to any and all ideas. Normally, this kind of "vote-o-rama," as it's called, is used to amend legislation. But there was no bill to amend because lawmakers had rejected all previous iterations. "Let the voting take us where it will," said Senate Majority Leader Mitch McConnell, abandoning his normally meticulous leadership to fate.
Republicans were riven over how to change Obamacare. GOP moderates didn't want to roll back the law's expansion of Medicaid. Almost 70 million Americans get Medicaid benefits, including 64 percent of people in nursing homes. Conservatives hated that their party was even considering keeping regulations and expenses, such as requiring insurance companies to adhere to pricing guidelines and handing out large subsidies for those same companies. Compromise proved impossible.
Related: Scaramucci curses out Bannon and Priebus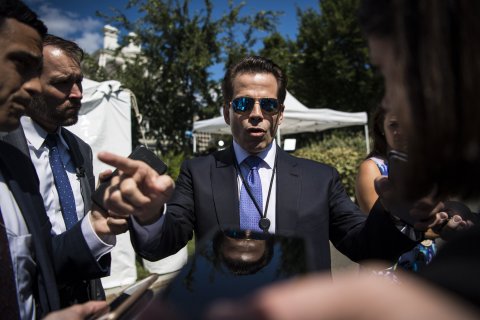 But the big question plaguing Republicans isn't just why health care died. It's why they can't pass much of anything at all. The country has a GOP president, the largest GOP majority in the House of Representatives since 1928 and a GOP majority in the Senate. Surely the Trump administration should have real accomplishments to brag about, not just the president's empty bluster. The answer lies in questionable decisions by Team Trump and the Republican leadership in Congress, as well as structural problems that have made it more difficult for lawmakers to be as productive as they were in previous decades.
The worst decision the White House made was starting with health care instead of tax reform, which has wider support, or infrastructure, which even has support from Democrats. Health care has bedeviled presidents for generations, beginning with President Harry Truman's failed attempts to create national health insurance in the 1940s. Two decades later, President Lyndon Johnson signed Medicare and Medicaid legislation, but sweeping health care reform has proved to be a political nightmare. It led to the Democrats' loss of control of Congress in 1994, when Hillary Clinton's health plan was too weak to even bring to a vote. President Barack Obama was able to push through the Affordable Care Act—barely—even with a huge Democratic majority in the Senate. And the fallout cost the Democrats control of Congress.
There was no reason to assume changing the nation's health care system would be any easier under Trump. Though the public initially blanched at it, Obamacare, with its mammoth expansion of Medicaid, has become ingrained. And Republicans have only a slight Senate majority: 52 votes out of the chamber's 100 members. That gives just a few grandstanding senators power to derail legislation—even if there's no use of the filibuster, which raises the bar to 60 votes. Vice President Mike Pence had to break a tie in the Senate just to get the health care debate started.
It's possible to push through legislation on party-line votes, which is what Obama did with the Affordable Care Act. But big pieces of legislation tend to require bipartisan support to pass, such as Reaganomics in the 1980s, welfare reform in the 1990s and the No Child Left Behind Act in the 2000s. All have their critics now, but they had major bipartisan support at the time. The late New York Senator Daniel Patrick Moynihan understood this, which is why the Democrat begged the Clinton White House to work with him and Republican Senate Leader Bob Dole on a bipartisan health care bill in 1994. "I pleaded with the White House that in the Senate a measure of this importance either has 80 votes or 40 votes," Moynihan said. No one listened.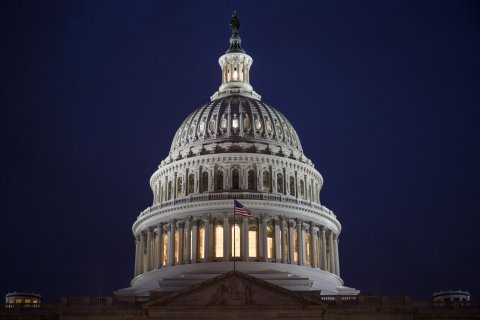 The other problems hobbling Trump and the GOP majority are manifold and may even hurt Democrats if they take over one or both chambers. There's been a breakdown of the historic "regular order" by lawmakers considering bills. Normally, Congress goes through committees, debates legislation in public and votes on it in the respective chambers, before a House and Senate conference committee hammers out the differences between the two chambers. In the case of health care, McConnell bypassed committees and handed crafting something to 13 members—all white men—and came up with a bill no one liked that never passed.
But McConnell is hardly alone. Over the past few years, the White House and the congressional leadership have mostly hammered out big deals in secret, bypassing the normal committee system. Former Speaker of the House John Boehner infamously tried to come up with a grand spending bargain with Obama in 2012 and failed.
Yet the Trump White House is making things far worse for Republicans because it's unable to create policy in a serious way. Consider infrastructure. The administration still hasn't offered more than a skeletal outline of what it wants. This is a wasted opportunity. Democrats like Senate Minority Leader Chuck Schumer and House Minority Leader Nancy Pelosi have signaled that they want to participate in an effort to repair the nation's roads, bridges and electrical grid. Democratic constituencies are on board too, including multiple unions. And so are Republican governors, who largely opposed the GOP's health care efforts. Yet infrastructure is a fairly low priority for many Republicans in Congress, who are resistant to additional spending and repeatedly called Obama's stimulus plan wasteful. To win them over, Trump needs to have a more concrete—pardon the pun—proposal, and he has to sell it. So far, he hasn't.
The administration's next best hope is tax reform, and that won't be easy either. The last time Congress simplified the tax code, by eliminating deductions and lowering rates, was in 1986. At the end of July, the administration's top economic team and the GOP leadership in Congress put out a joint statement calling for reform, along with some broad principles. But they have yet to focus on closing a single tax loophole, and high-priced lobbyists—from the housing to the banking industries—will line up to preserve the status quo.
Back in the '80s, tax reform was dubbed the Showdown at Gucci Gulch. Can Trump prevail in this year's version of the OK Corral? If his July antics were any indication, don't bet on it.
This story has been updated with the news that the White House said Trump would sign the Russia sanctions bill.