Is Trump Obsessed With Hillary Clinton? The President Is Still Tweeting About Her 297 Days After the Election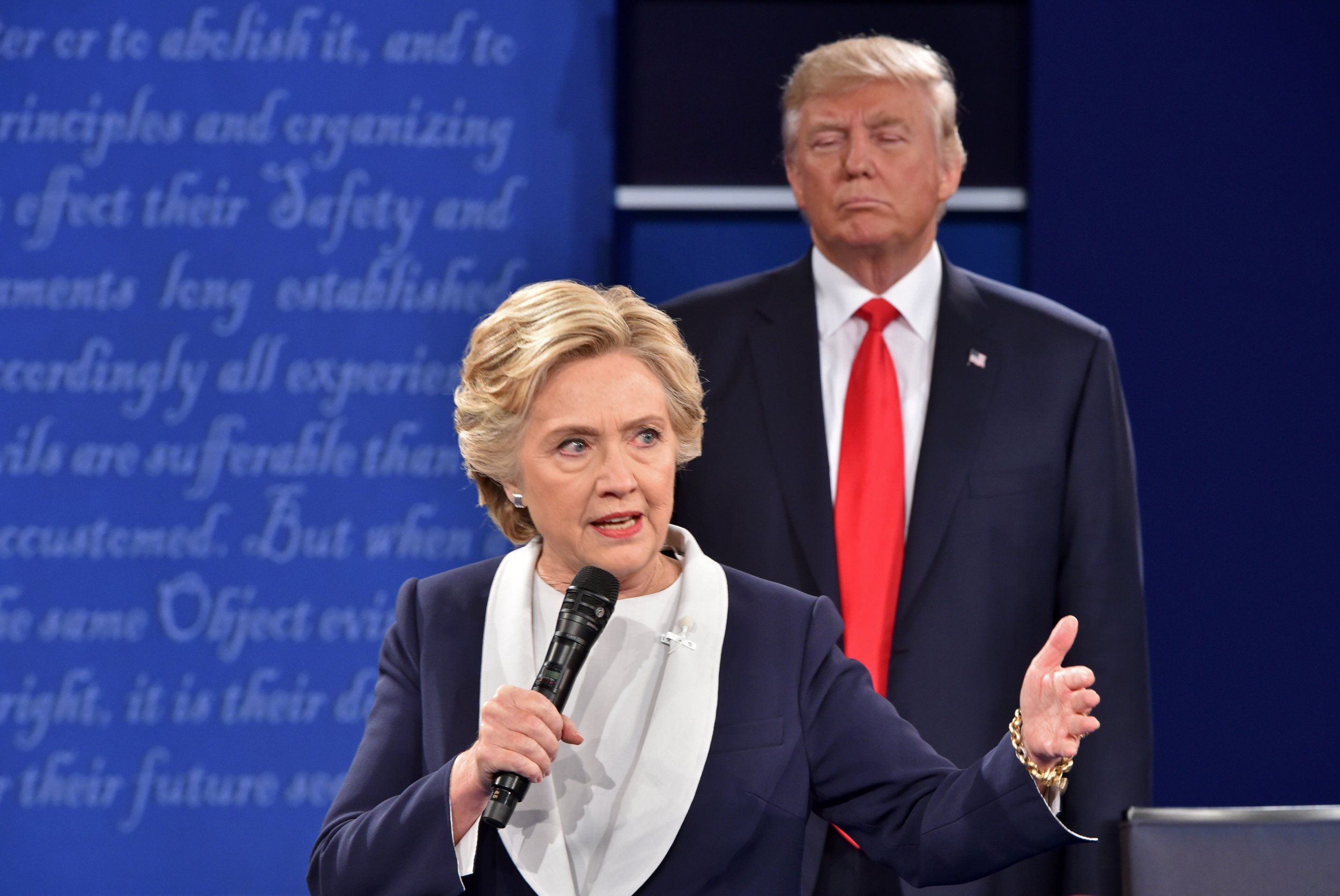 It's been 297 days since the date of the presidential election, and President Donald Trump is still tweeting about his Democratic opponent, former Secretary of State Hillary Clinton.
On Friday morning, Trump tweeted, "Wow, looks like James Comey exonerated Hillary Clinton long before the investigation was over...and so much more. A rigged system!"
Trump seemingly was referring to reports former FBI Director James Comey, whom the president dismissed under controversial circumstances, apparently planned to exonerate Clinton months before the investigation into her use of a private email server was completed.
This is hardly the first time Trump has tweeted about Clinton, and his suggestion that "the system" is "rigged" is also nothing new.
Since Election Day, Trump has sent at least 38 tweets featuring the word "Hillary," according to Trump Twitter Archive. Comparatively, he's had 10 tweets that include the word "economy," and 13 featuring the word "veterans."
It hasn't been long since Trump's last tweet about Clinton either. On August 19, in the wake of Steve Bannon's departure from the White House, Trump tweeted, "I want to thank Steve Bannon for his service. He came to the campaign during my run against Crooked Hillary Clinton - it was great! Thanks S."
The president has arguably spent an inordinate amount of time on social media attacking a person whom he defeated, leading to the question: Is Trump obsessed with Hillary Clinton?
Since he's been on Twitter, the president has tweeted about "Hillary" 819 times in total. Based on his tweets, the only person Trump might be more preoccupied with is former President Barack Obama, about whom Trump has sent 2,565 tweets, according to Trump Twitter Archive.
Trump's use of Twitter has been a consistent point of controversy.
A Quinnipiac University poll from late June showed a strong majority of American voters (60 percent) believe Trump should stop using his personal Twitter account. A CNN poll from early August showed 71 percent of voters feel Twitter is a "a risky way for a president to communicate."
The president has frequently stated he finds Twitter to be an effective means of communicating directly with the public, however, so it doesn't seem likely he'll cease using it any time in the near future.