Donald Trump is 'Obsessed' With Pardons, His New 'Favorite Thing,' White House Official Says
President Donald Trump has reportedly become "obsessed" with his pardon powers, which were described by a White House official this week as the billionaire's new "favorite thing" to discuss.
Trump, who recently claimed he had the power to pardon himself, has asked his lawyers to draft a list of potential candidates for pardons and it's possible he could sign a dozen or more over the next two months, The Washington Post reported Tuesday citing the unnamed White House official.
The report also explained Trump is "strongly considering" a pardon for Alice Marie Johnson, who celebrity star Kim Kardashian has advocated for a pardon and met with the president last week to discuss the matter.
In July of last year, Trump had also wondered about his pardon powers and asked his lawyers if he could possibly issue them to family members, aides or himself, according to The Post.
White House senior adviser and Trump son-in-law, Jared Kushner, has reportedly supported the pardon for Johnson, over a life sentence for drug and money laundering charges in 1996, but other top administration officials disagree.
Chief of Staff John Kelly, White House Counsel Donald McGahn and others are "disturbed by the process" of a possible Johnson pardon, The Post reported citing two unnamed sources. Kelly does not think Johnson is worthy of a pardon and McGahn believes such action was unnecessary for Trump to make.
A potential pardon for Johnson would stand out among the others the president has already issued. Recently, Trump pardoned conservative commentator and outspoken Barack Obama critic Dinesh D'Souza, claiming the government had treated D'Souza unfairly when he pleaded guilty to illegal campaign finance law violations in 2014.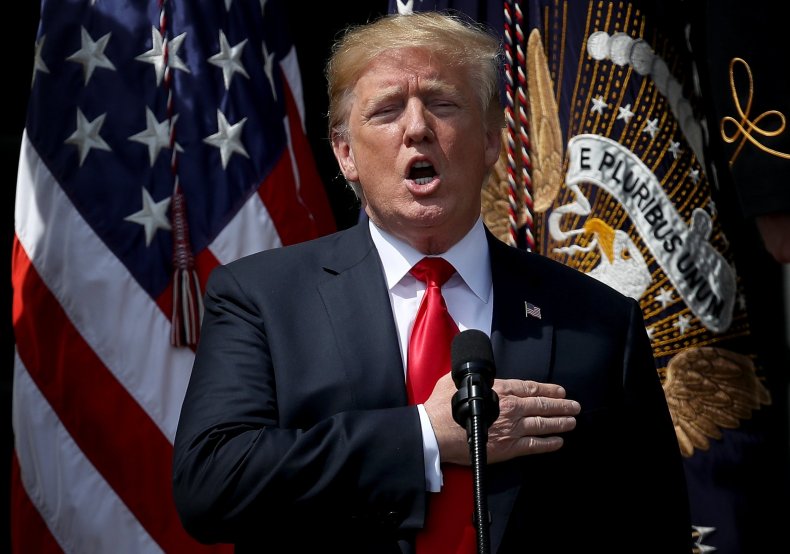 Kardashian's meeting with Trump drew both criticism and praise for both parties, but the president also reportedly had a different motive than hearing out a plea for Johnson's pardon. The president evidently believed that Kardashian and her husband, rapper Kanye West, had helped Trump's approval ratings among African American voters, according to Bloomberg.
Trump also suggested a pardon last week for businesswoman and lifestyle maven Martha Stewart and her guilty plea to an insider trading sale in 2004, as well as disgraced and imprisoned former Illinois Governor Rod Blagojevich. Blagojevich was sentenced to 14 years in prison in 2010 after he was recorded by federal investigators talking about selling off Obama's former U.S. Senate seat for a possible campaign donation.
Both Blagojevich and Stewart have ties to Trump's former life as reality television star. The former was a contestant on Trump's The Celebrity Apprentice and Stewart hosted a spin-off of Trump's signature program.