Did President Trump Obstruct Justice? Mueller Is Asking Top Intelligence Officers About It in Russia Probe, Report Says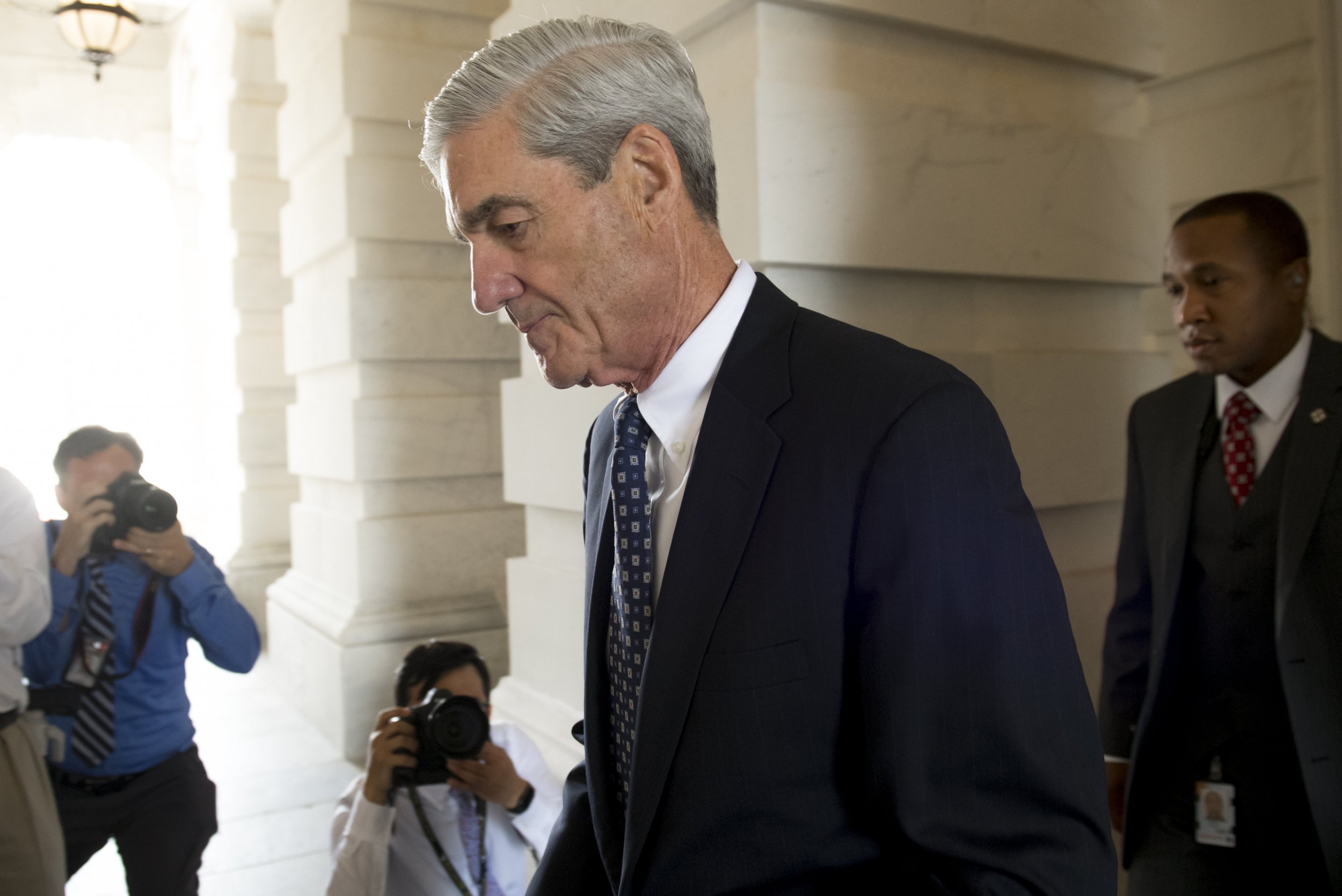 Special counsel Robert Mueller's team reportedly asked top U.S. intelligence officers if President Donald Trump attempted to obstruct justice in the Russia investigation that has shadowed his first year in office.
CIA Director Mike Pompeo, a significant Trump ally, met with the special counsel's team last year and was questioned about whether the president "leaned" on former FBI Director James Comey to squash the FBI's probe into Russian's election meddling and possible cooperation with the Trump campaign, Reuters reported Wednesday afternoon, citing unnamed sources. Also questioned about this were Director of National Intelligence Dan Coats and National Security Agency Director Admiral Mike Rogers, the report said.
The special counsel also inquired if Trump tried to close down investigations into contacts between Russians linked to President Vladimir Putin and Trump's campaign officials, among others.
The growing public list of officials who have met with Mueller could soon include the president. Mueller reportedly wants to speak with Trump about the firings of Comey and national security adviser Michael Flynn, according to The Washington Post. Flynn is cooperating with the special counsel after being charged with lying to FBI officials about his Russian contacts a year ago.
Much of Mueller's investigation has focused on the events surrounding Trump's decision to dismiss Comey, who spoke with the special counsel's office shortly after he was fired by Trump in May. Deputy Attorney General Rod Rosenstein appointed Mueller as special counsel after Comey's dismissal.
The news about the interviews follows reports that Mueller's team also met with Attorney General Jeff Sessions last week. The former Alabama senator, who was an early supporter of Trump's campaign, sat down with investigators for several hours, according to The New York Times. He was the first member of Trump's Cabinet to face questioning from the special counsel.
Appearing before the Senate Intelligence Committee last June, Coats and Rogers avoided questions on whether Trump had asked either of them to intervene in the FBI's Russia investigation.
Their testimony came almost a month after Comey told the same committee that he believed Trump was trying to obstruct the Russia probe.
"It's my judgment that I was fired because of the Russia investigation. I was fired in some way to change, or the endeavor was to change, the way the Russia investigation was being conducted," Comey said. "That is a very big deal. Not just because it involves me. The nature of the FBI, and the nature of its work, requires that it not be the subject of political consideration."