Trump 'Offered Stormy Daniels a Spot on The Apprentice'
Donald Trump offered Stormy Daniels a spot on The Apprentice during their alleged affair, her close friend Keith Munyan has claimed.
The president is accused of having a sexual relationship with the porn star, real name Stephanie Clifford, while married to his current wife Melania and shortly after the birth of their son, Barron. Trump denies the claims made by Daniels.
Munyan, a friend of Daniels who is listed as knowing about the allegations in the $130,000 hush agreement she signed before the 2016 presidential election, told The Daily Beast he listened to phone calls between the pair at the time.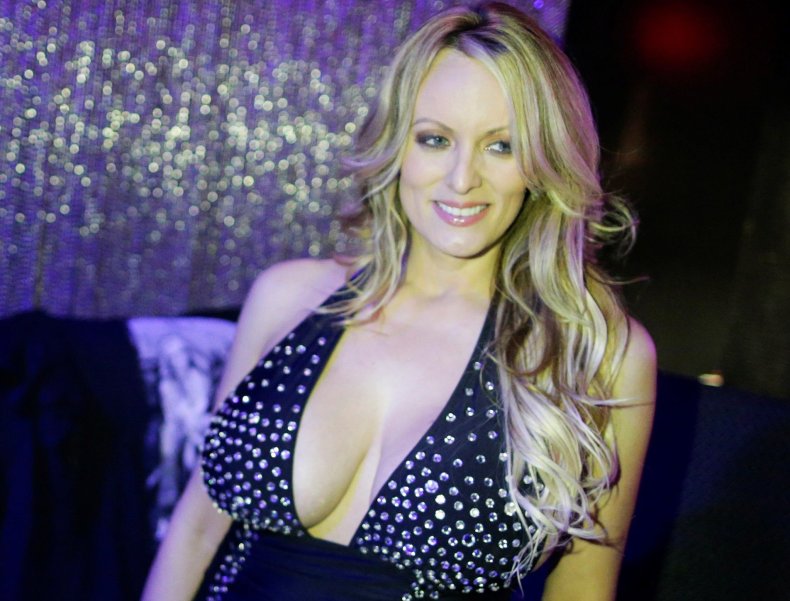 During one of those calls, in which Daniels had Trump on speakerphone, Munyan said Trump offered her a place on his reality television show The Apprentice. "He would call all the time. That man can talk about nothing for hours," Munyan, a Hollywood photographer, told The Daily Beast.
He also claimed Trump offered Daniels a condo in New York or in a Trump Tower in Florida, though she turned them down. Munyan also said that, at the time of the alleged affair, Daniels was impressed by Trump, saying she thought "he was actually a very brilliant man".
Trump has repeatedly denied the affair with Daniels. "Just because something isn't true doesn't mean that it can't cause you harm or damage. I will always protect Mr. Trump," the president's longtime attorney, Michael Cohen, said in a previous statement about why hush money was paid.
Daniels was preparing to talk to the media about the affair as Trump campaigned for the presidency. But she agreed to sign a nondisclosure agreement in exchange for $130,000, which was paid by Cohen, who later said Trump never reimbursed him.
That hush agreement is now the subject of a lawsuit in California filed by Daniels' lawyer who argues it is "null and void" because Trump never actually signed it.
Michael J. Avenatti of Avenatti & Associates claims Trump "purposely did not sign the agreement so he could later, if need be, publicly disavow any knowledge of the Hush Agreement and Ms. Clifford."
The lawsuit says: "Importantly, the Hush Agreement imposed various conditions and obligations not only on Ms. Clifford, but also on Mr. Trump. The agreement also required the signature of all parties to the agreement, including that of Mr. Trump.
"Moreover, as is customary, it was widely understood at all times that unless all of the parties signed the documents as required, the Hush Agreement, together with all of its terms and conditions, was null and void."
And the lawsuit alleges that attempts are being made by Trump through his lawyer Cohen to "intimidate" Daniels and stop her from speaking out any further.