Trump Offers Help to Boy Seeking Kidney to Save His Father's Life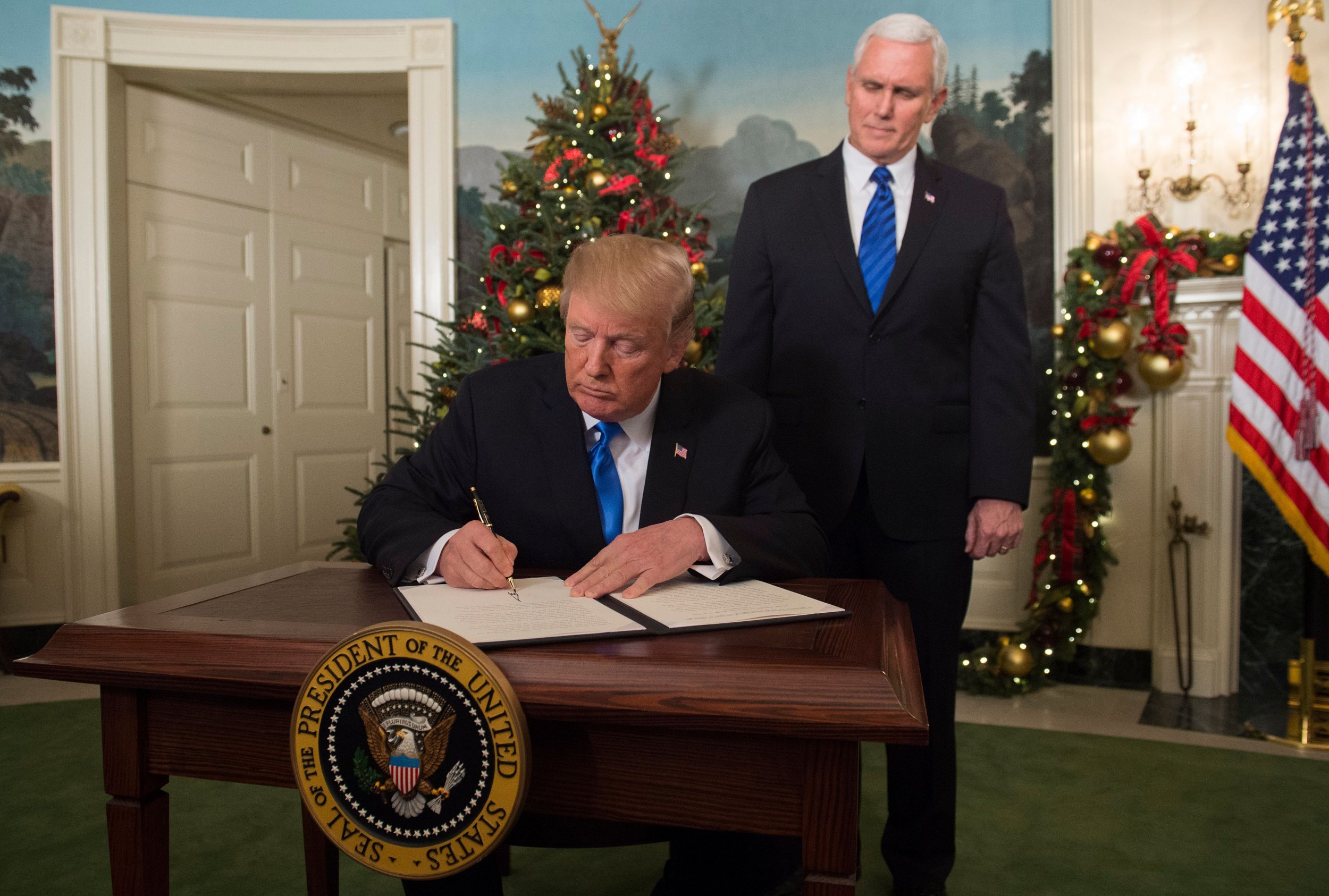 Donald Trump seems to have broken from his day-to-day routine as president for an act of kindness—responding to a letter from an 8-year-old boy pleading for help with getting a kidney for his father suffering from complete renal failure.
Related: Donald Trump stops Melania from falling in public show of affection
Fore Putnam of Burke County, North Carolina, had prayed every night for a kidney for his father, Trae Putman, and followed his grandmother's advice to write letters, according to a Facebook post by Amy Elliott Tuesday night. He wrote to Santa Clause, first daughter Ivanka Trump and the president.
This week, Fore heard back from none other than the president.
"I am so sorry to hear that your dad is going through a difficult time. It is clear that you care so much for him. I have shared your letter with my staff, and they are working to see what help they can provide," the letter, dated March 16 and seemingly signed by the president, states.
"I can tell you that you are a brave young man with a big heart," the letter continues. "I admire your determination to make sure your dad has the support and resources he needs to feel better. I hope you know how much joy and encouragement you already bring to him."
The letter ends by assuring Fore that he and his father were in the president and first lady Melania Trump's thoughts and prayers. Trae Putman has a rare blood disease and has been on dialysis for close to three years, according to the Facebook post. He is on a waiting list for a kidney donor.
The public post, which had about 200 shares as of Wednesday morning, asked that Facebook users refrain from political comments on either side.
"If an 8-year old can garner the attention of the President, maybe we can increase awareness and get Trae the kidney he so desperately needs," the post states.
To help the family, contact Trae Putman's mother, Shelia Sherrill, at 828-291-7735.