Trump Offers a Rare Chance for a Palestinian Peace Deal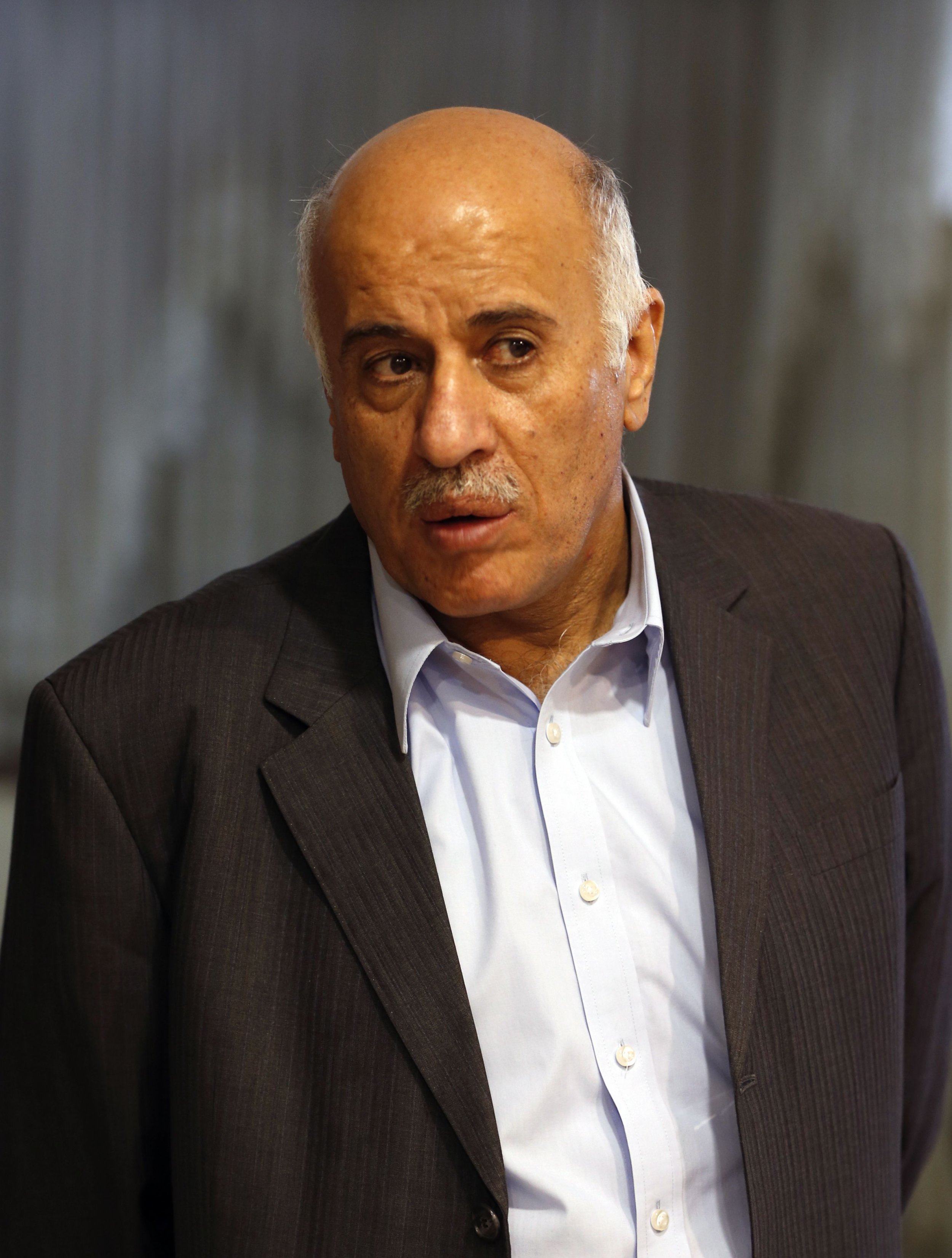 On the eve of Palestinian President Mahmoud Abbas's summit with President Trump in the White House scheduled for May 3, we in the Palestinian leadership are determined to seize this opportunity to achieve the long overdue two-state vision.
President Trump, speaking at a press conference with Jordan's King Abdullah on April 5, reiterated his hope to "be successful in finally finding peace between the Palestinian people and Israel."
We are therefore convinced more than ever that, with impartial support from the US, this peace is still possible, however distant it may seem today.
To that end, we look forward to cooperating with his administration in seeking an end to the Israeli occupation and concluding the ultimate deal: a just Israeli-Palestinian peace, and in its wake a comprehensive Arab-Israeli peace.
Palestinian leadership believes that a peace agreement, based on mutual recognition between Palestine and Israel, will mark the end of the conflict and finality of claims.
This agreement must fulfill Palestinian national aspirations by including the following elements: the contiguous territory of sovereign, independent Palestine comprising the West Bank and Gaza, with East Jerusalem as its capital; the border based on the 1967 line with equal swaps; and the solution to the long suffering of stateless Palestinian refugees that is just and agreed.
Regarding security, we do not wish to argue with Israel's perceived concerns. But addressing them cannot and will not serve as an excuse for infringement on Palestinian sovereignty.
Indeed, both peoples will enjoy true security only when Palestinians and Israelis enhance coordination against those seeking to undermine a genuine peace process and the two-state outcome.
Moreover, the prospects for a bilateral deal – and broader regional stability – will improve once our Arab partners actively support the process, embrace its outcome and engage in a regional security framework.
The majority of Palestinians will support this process, overwhelmingly sanction its outcome in a national referendum and then back its leadership when dealing with possible dissent.
To be sure, the road to this end result is not easy. Even with capable and determined American diplomacy and a successful mobilization of a supportive Arab and international coalition, resolving all core issues will be challenging.
Israel and its allies will need to internalize two fundamental truths.
First, the Palestinian people have no enemy but the illegal, immoral and inhumane Israeli occupation. We shall never compromise with that enemy. This occupation is also the enemy of the many Israelis who want this untenable conflict to end.
This common enemy is the root and only cause of this conflict. Whatever ensues is merely a consequence that would dissipate the instant the cause is eliminated. Jews are not our enemies; any claim to the contrary is not just false, but a deliberate attempt to undermine peacemaking in hopes of perpetuating this illegal occupation.
Second, there is no "status quo." This is another catchphrase spun by the pro-settlement camp in Israel to undercut the sense of urgency for meaningful international intervention in order to buy time for the fervent effort to create a fait accompli on the ground that would render the realization of a two-state solution impossible.
This is the reason for Israel's ongoing expansion of settlements, which saw a 40 percent increase in construction in 2016. These violations, along with daily suffering that the occupation inflicts upon our beleaguered people in East Jerusalem, the West Bank and the Gaza Strip, not only contradict the "status quo" claim but threaten to spark another round of futile violence, intensifying mutual hostility.
This has to stop forthwith, and we commend President Trump's call to hold-off on settlement activities.
As in Israel, we too have a minority that is skeptical about a two-state solution. Such opposition on both sides, however vehemently expressed, must not serve as an excuse for inaction.
It is the responsibility of both leaderships to rally support for peace. Both have one major asset to build upon: a majority on both sides supports the two-state solution despite decades of conflict and incitement by anti-peace fear-mongers.
Speaking for my people, I can state emphatically that, once free and independent, most Palestinians will view Israel as our future prosperous neighbor, living alongside Palestine in peace and security.
We understand the challenges we face on the way to this hoped-for destination. At the negotiating table, we will face tough Israeli negotiators. On the street, we will encounter pervasive skepticism. On the ground, we will have to stand up to spoilers' efforts to derail the process.
But we shall prevail. We are ready for the triple effort of tough negotiations, checking spoilers and persuading our people to give peace a chance.
However, we need partners: Israelis to demonstrate the sincerity of their intentions; the US to exhibit impartiality in navigating the process; our Arab brothers to stand by us to redress the imbalance between the powerful, sovereign Israel and the barely autonomous Palestine.
As we will accept no solution but a two-state one, leadership must get us there before Israelis and Palestinians inflict more pain on each other. The challenges of resolving the conflict will only become more daunting.
We are not going anywhere. Israelis and Palestinians will reside between the Jordan River and the Mediterranean Sea forever. It's time we get our acts together, stop bleeding each other, put an end to a stifling occupation, separate into two states, then cooperate in the task of securing peaceful neighborly relations.
In June our people will commemorate the 50 th anniversary of the Israeli occupation. The Trump administration is offering an opportunity to bring an end to this decades-long conflict and mark the beginning of a new era of peace, security and historic reconciliation. Let us not miss the Trump opportunity.
Jibril Rajoub is Secretary General of the Fatah Central Committee, the head of the Palestinian Football Association and the Palestine Olympic Committee and a former national security advisor for the President of the State of Palestine.