Trump Official Ben Carson Calls COVID Vaccine 'Giant Experiment,' Questions Shot for Kids
Dr. Ben Carson, former secretary of Housing and Urban Development, pushed back on vaccinating children against COVID-19 because he considers the entire inoculation effort a "giant experiment."
The Centers for Disease Control and Prevention (CDC) is recommending that children as young as 5 years old get vaccinated against COVID-19. It's a recommendation Carson "absolutely" does not support, in part because children's deaths from COVID-19 have shown to be rare.
"We don't know what the long-term impact of these vaccines is," Carson told Fox Business' Maria Bartiromo on Sunday. "So this is really, sort of a giant experiment. Do we want to put our children at risk when we know the risk of the disease to them is relatively small but we don't know what the future risk are? Why would we do a thing like that? It makes no sense whatsoever."
Carson, a world-renowned pediatric neurosurgeon, was a professor at John Hopkins Medical Institutions and director of pediatric neurosurgery at the Johns Hopkins Children's Center. Carson holds more than 40 honorary doctorate degrees and has been widely feted for his work separating conjoined twins. In 2001 he was selected by the Library of Congress as one of 89 Living Legends on its 200th anniversary.
Officials have struggled to convince adults to to get vaccinated against COVID-19 and they may face an even more difficult time getting parents on board with vaccination efforts. A recent survey from the Kaiser Family Foundation found only 27 percent of the 1,519 people polled would run out and get their child vaccinated once it became available. Another 33 percent planned to "wait and see" and 30 percent said they would "definitely not" get their child vaccinated.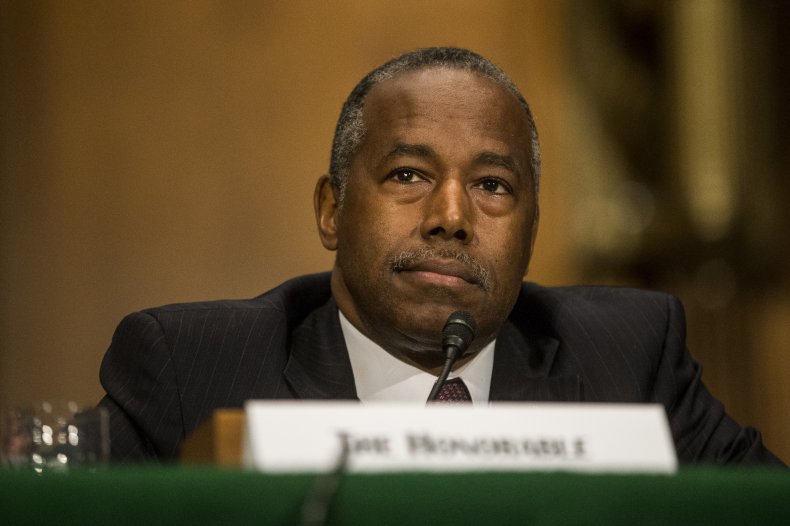 Hesitancy among parents is largely being fueled by concerns about short term and long term side effects from the COVID-19 vaccine. One of their most common concerns is that the vaccine could negatively impact their child's fertility in the future.
The CDC has denied there's any evidence to imply that the COVID-19 vaccine affects fertility and officials have urged parents to get their child inoculated. On Wednesday, Dr. Rochelle Walensky, director of the CDC, assured parents that the agency did their due diligence and thoroughly reviewed safety and efficacy data before recommending the vaccine for children.
Although COVID-19 cases in children are less common than in adults, Walensky noted that there was a surge in cases over the summer with the spread of the Delta variant, with a five- or six-fold increase in a six-week period from end of June to August.
Dr. Anthony Fauci, director of the National Institute of Allergy and Infectious Diseases, also acknowledged that children are generally at a lower risk of developing serious illness from COVID-19 but highlighted that there can be serious implications, including multisystem inflammatory syndrome.
MIS-C causes organs to become inflamed, making it difficult for blood to flow freely throughout the body and other complications. Only about 5,200 cases of MIS-C and 46 deaths have been reported, according to the CDC, and although it's rare, the CDC warned it's a serious and possibly life-threatening condition.
Carson questioned why America was going to such great lengths to protect kids from COVID-19 when the same measures weren't taken for the flu, which has similar death rates in children. Although rare, the CDC noted that 80 percent of flu-related deaths in children involved those who haven't been inoculated.
The former Trump official also questioned why the CDC wasn't accounting for natural immunity.
On Wednesday, Walensky acknowledged that recovering from COVID-19 likely provides people some protection, but added that it's unclear how long that protection should last. So she "absolutely" recommends that children who previously had COVID get vaccinated, as well.