Trump Official Ben Carson Calls Politicians 'Drunk on Power' Over COVID Vaccine Control
Dr. Ben Carson, the secretary of Housing and Urban Development under former President Donald Trump, criticized people for ignoring the benefits of natural immunity against COVID-19, saying the goal of pushing vaccinations is to maintain control over people.
Carson, who gained international fame after successfully separating conjoined twins in 1987, has spoken out against the COVID-19 vaccine. He criticized the vaccine for being a "giant experiment" and said on Wednesday that politicians aren't exploring other options of curbing the pandemic because it would mean giving up their control.
"I think sometimes some of the politicians just are drunk on power and they stop thinking about what's good for the people," Carson told Fox Business on Wednesday. "They're not dealing with natural immunity."
Carson, who built his career as a pediatric neurosurgeon at Johns Hopkins Children's Center, said people aren't addressing natural immunity because it "eliminates the compulsion to inject everybody with this virus." He added that officials won't recognize anything that "gets in the way" of the vaccine because it's a "tremendous mechanism to be able to control people."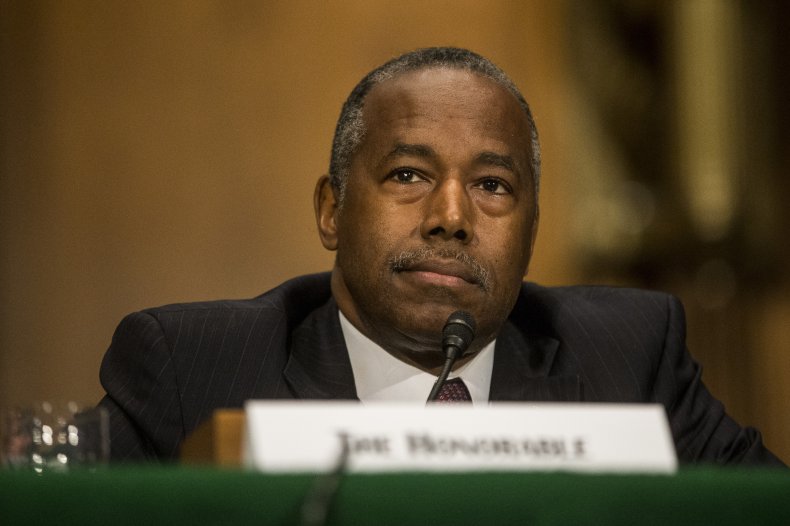 The debate over the benefits of natural immunity has been a contentious one. Some people have argued a person has better protection if they've recovered from the virus than if they've been vaccinated and that natural immunity should be factored into vaccine mandates.
However, officials are still recommending that people get vaccinated against COVID-19 even if they've had a prior infection because it's unclear how long protection from an infection lasts. Natural immunity also can vary from person to person and it's possible a mild case of COVID-19 won't result in robust protection, according to Johns Hopkins Medicine.
Carson criticized the Biden administration for being "nonchalant" toward the benefits of natural immunity. In December, he told Fox News' Fox & Friends that the Biden administration should be speaking more about natural immunity to try to reduce panic and the rush for people to get tested.
Despite vaccines having reduced protection against the Omicron variant, officials maintain that being fully vaccinated and boosted is a person's best chance of fighting off COVID-19. About 80 percent of eligible Americans have received at least one dose of the vaccine and about 67 percent are considered fully vaccinated.
However, only about 53 percent of people who are eligible for a booster dose have received it.
Carson questioned why Americans keep needing booster doses and told Fox News' Maria Bartiromo in December that people will likely need a second booster, as well. He advocated for looking into different vaccines that don't require repeated boosters and said the "last thing" that should happen is "villainizing" people who choose not to get vaccinated.
It's an argument several others who oppose vaccine mandates have made, as well, and Republicans have been heavily critical of vaccine mandates. Some Republican governors have gone as far as to ban vaccine mandates, while others have pushed the message that it's a slippery slope leading to even more government control.
Polls paint a complicated picture of Americans' feelings towards vaccine mandates. Some surveys find a slim majority of Americans back Biden's vaccine mandates, but others find bipartisan resistance to people being denied service because they're unvaccinated.