Trump Administration Official Demoted After Refusing to Break Law Over Redecorating Ben Carson's Office, Complaint Claims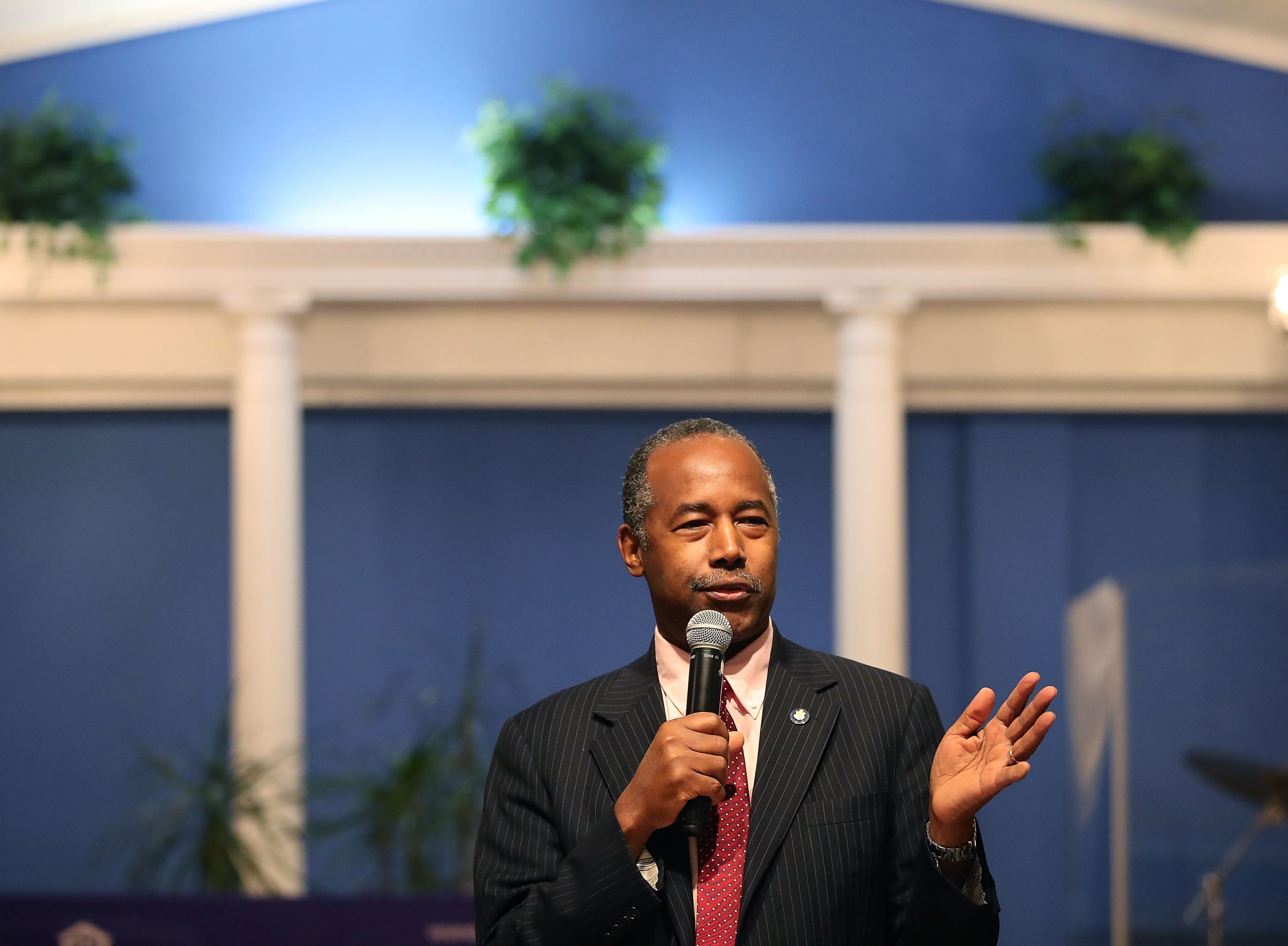 In the Trump administration, refusing to break the law can have a serious negative impact on your career, according to a complaint from one official.
Helen Foster, who was a chief administrative officer in the Department of Housing and Urban Development, claims she was demoted and replaced with an appointee of President Donald Trump after she would not exceed the legal price limit for redecorating HUD Secretary Ben Carson's office.
Foster was told that "$5,000 will not even buy a decent chair" after telling her superiors that the amount constituted the statutory limit for improvements to Carson's suite, according to a complaint letter she filed to a watchdog agency for federal employees. The letter was obtained by TheGuardian.
The day before Trump's inauguration and many times thereafter, acting HUD Director Craig Clemmensen told Foster "to 'find money' for Mrs. Carson" to redecorate her husband's space, saying that administrations had "always found ways around that in the past," the complaint states.
Last September, Foster was reassigned to the position of chief privacy and Freedom of Information Act (FOIA) officer after Trump nominated Suzanne Israel Tufts, a veteran Republican operative from his home county, to replace her as HUD's assistant secretary for administration. Foster claims the role absorbed her job. The Senate later confirmed Tufts.
"This is a long-time public servant who did well at her job, and now her reputation has been ruined," Foster's attorney Joseph Kaplan, who last November filed the complaint to the U.S. Office of Special Counsel, told The Guardian in a Tuesday story.
Foster's complaint further alleges that a $10.8 million shortfall discovered last May in her department's budget, due to apparent "accounting irregularities" in 2016, was not reported, in violation of the law. Foster also claims that she was prevented from handling two sensitive FOIA requests dealing with Trump because she was perceived as being a Democrat. She seeks a public apology, reinstatement to her previous position and compensatory damages.
HUD spokesman Raffi Williams and Office of Special Counsel spokeswoman Jill Gerber said in emails to The Guardian that they do not comment on pending cases.