Trump Official Reportedly Calls Justin Trudeau 'That Little Punk Kid Running Canada'
A White House official reportedly called Canadian Prime Minister Justin Trudeau a "little punk kid running Canada," according to The Washington Examiner.
President Donald Trump's Director of the National Economic Council Larry Kudlow said on Wednesday that "a friend" of his made the comment while discussing the new NAFTA with Canada and Mexico.
"A friend of mine in the White House, who will go unnamed, said, 'You know, I know why you're supporting this deal Larry, it's because we made a deal. We didn't walk away, we didn't end it, we made a deal. Alright? 'Spite that little punk kid running Canada, we still made it,'" Kudlow said during an event hosted by American Spectator magazine, according to the Examiner.
"And I've had some wonderful run-ins with him," Kudlow continued.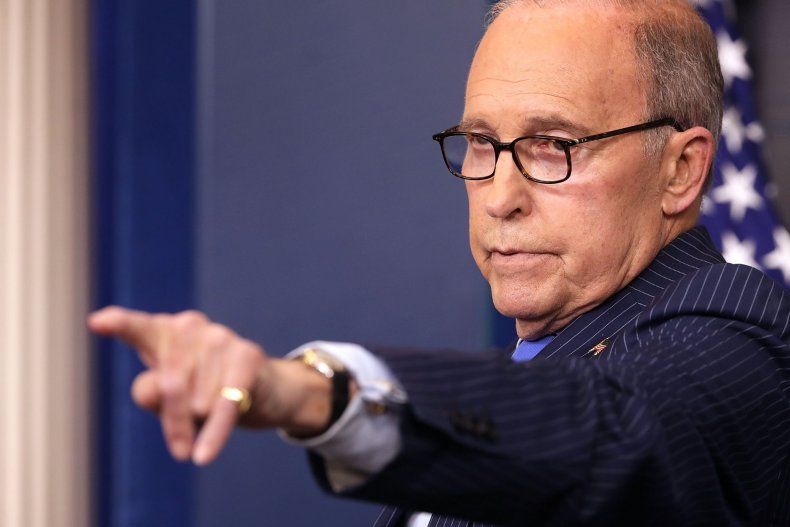 Kudlow's revelation comes a few weeks after Trump told reporters that he and Trudeau have "always had actually a very good relationship," following months of tension between the two leaders that seemingly ended with a revised NAFTA deal, now called U.S.M.C.A., The New York Times reported.
Yet many Canadians seem to think that it may be too late for the neighboring countries to mend their relationship. Some Canadian polls indicate Trump's approval rating in the country is under 20 percent.
"Trump has the worst popularity numbers for an American president among Canadians that I have ever seen. The negative reaction is visceral and total," Canadian pollster Darrell Bricker told Politico. Bricker added that the best Trump "can hope for is that there are a couple of issues where his interests are closely aligned enough with Canada's that the reaction isn't as intense."
"The president insulted our country, our prime minister and even our chief negotiator. He not only used rude language, he threatened our economic welfare. And he seemed to do it with great glee. People won't forget that. I think that's now deep in our psyche—the way we were treated by this president," Frank McKenna, the former premier of New Brunswick and former Canadian ambassador to the U.S., told The New York Times.
An October report from the Pew Research center found that 25 percent of Canadians have confidence in Trump, and 39 percent have a positive view of the United States. That's the lowest number since the organization began polling Canadians in 2002.