Scott Lloyd: Trump Official Says Undocumented Minors Do Not Have Constitutional Right To Abortions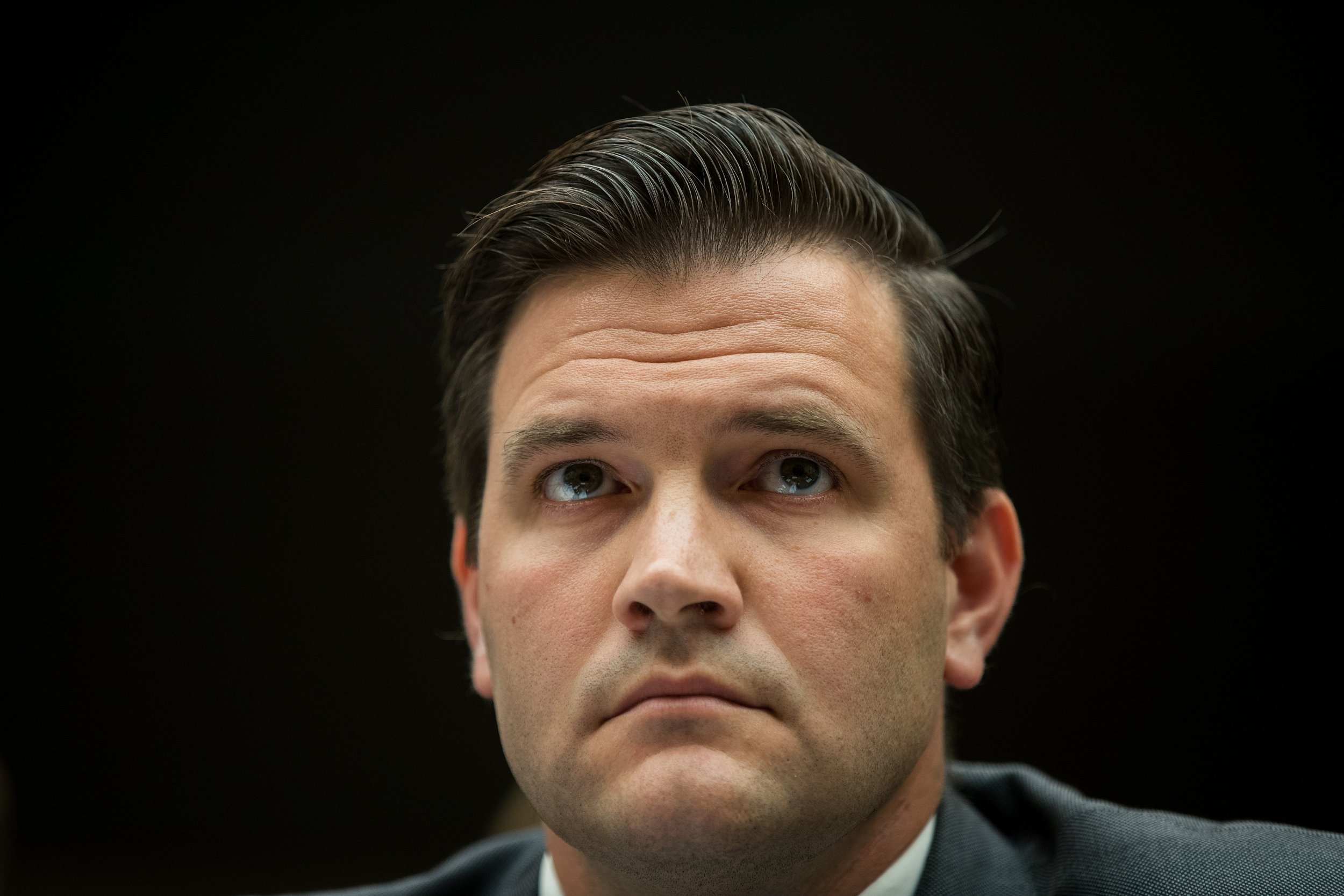 The Trump administration official responsible for denying abortions to undocumented minors in U.S. custody has said he does not believe they have a constitutional right to undergo the procedure.
Scott Lloyd, the director of the Department of Health and Human Services' Office of Refugee Resettlement—which provides care for undocumented minors who enter the U.S. without their parents—denied seven abortion requests between March and December 19 last year, the American Civil Liberites Union (ACLU) has claimed in a lawsuit filed against the Trump administration.
Asked in a deposition delivered in December if he believed undocumented minors have "no constitutional right to abortion" because of their immigration status, Lloyd replied "yes."
He said he did know what "facts could present themselves" that would lead him to approving an abortion request, adding that he would "potentially" allow an abortion when asked if he would provide approval "if the young woman's life was in jeopardy if she carried the pregnancy to term."
However, he said "that wouldn't even come up to my desk," explaining that there is a "blanket emergency exception" that ensures that "no medical emergency requires approval from [Lloyd] in any circumstance."
The ACLU is suing the Trump administration over its policy of halting abortions among undocumented minors, a determination that was established by email without formal legal vetting, according to documents released by the union.
The policy represents a significant departure from the approach of previous administrations to pregnancies among undocumented minors. Both the Obama and Bush administrations did not require the ORR director to sign off on abortions unless federal funds were requested for the procedure, which is typically the case in cases of rape or incest.
The ACLU represented four pregnant undocumented minors who had been denied abortions, which resulted in three girls being allowed abortions, with the fourth being released to a sponsor.
Lloyd, who previously worked for anti-abortion group Knights of Columbus, has never approved an abortion during his time as ORR director, according to ACLU's depositions. He did, however, allow one procedure "to be completed" after he was informed that it was already in progress, according to a deposition from deputy director of the ORR, Jonathan White.
In December, Lloyd denied a request for an abortion from a minor who had allegedly been raped and tried to enter the U.S. weeks after the assault.
"Certainly, it is understandable that a woman who is pregnant from the vile actions of a criminal would want to terminate her pregnancy," Lloyd wrote in a memo issued December 17. "But I cannot authorize our program to participate in the abortion requested here, even in this most difficult case."
Read more: Mike Pence says abortion rights could be abolished 'in our time'
The 17-year-old, called Jane Poe in court documents, was eventually able to get an abortion after winning a court order.
White said in his deposition that the Trump administration's policy on abortions for undocumented minors had been decided by political appointees such as Lloyd and Maggie Wynne, a counselor at U.S. Health and Human Services.
White said he had made a written recommendation "in memo form once" in support of permitting an undocumented minor to have an abortion. He added that he "never recommended against a termination."
However, he said Lloyd "makes the determination" on whether an abortion request will be approved or denied "based on the totality of the circumstances," adding that he does not know what criteria Lloyd uses to make his decision.
In his own deposition, Lloyd confirmed that decisions on whether to approve or deny an abortion are made on a "case by case" basis.
The Trump administration has taken a number of steps over the past year to reduce access to legal abortions in the U.S. and around the world, including the reinstatement of the Mexico City Policy, also known as the "global gag rule," which allows states to block funding to family planner centers like Planned Parenthood.
Vice president Mike Pence has also previously said that he believes America could see an end to the right to terminate pregnancy "in our time."