Trump Officially Nominates Supreme Court Justice's Son Eugene Scalia for Labor Secretary
President Donald Trump on Tuesday officially nominated longtime lawyer Eugene Scalia to be his administration's next Secretary of Labor.
Trump floated Scalia's nomination in July, days after former labor secretary Alexander Acosta resigned amid increased public criticism over his handling of Florida prostitution charges against the late billionaire Jeffrey Epstein. Epstein took his own life on August 10 during his incarceration at Manhattan's Metropolitan Correctional Center for sex-trafficking charges.
Scalia, son of the late Supreme Court Justice Antonin Scalia, is currently working as a labor lawyer and partner at Gibson, Dunn & Crutcher LLP. He has previously served as legal officer for the Department of Labor under the George W. Bush administration, as well as Attorney General William Barr's special assistant in 2001 when he was a top law enforcement officer during the George H.W. Bush administration.
"I am pleased to announce that it is my intention to nominate Gene Scalia as the new Secretary of Labor. Gene has led a life of great success in the legal and labor field and is highly respected not only as a lawyer, but as a lawyer with great experience working with labor and everyone else," Trump tweeted last month. "He will be a great member of an Administration that has done more in the first 2 ½ years than perhaps any Administration in history!"
Scalia "is a renowned labor, employment, and regulatory lawyer," the White House said in a statement on Tuesday. "Scalia is a senior fellow of the Administrative Conference of the United States, a Federal agency that makes recommendations to Congress and the Executive branch on ways to improve agency procedures."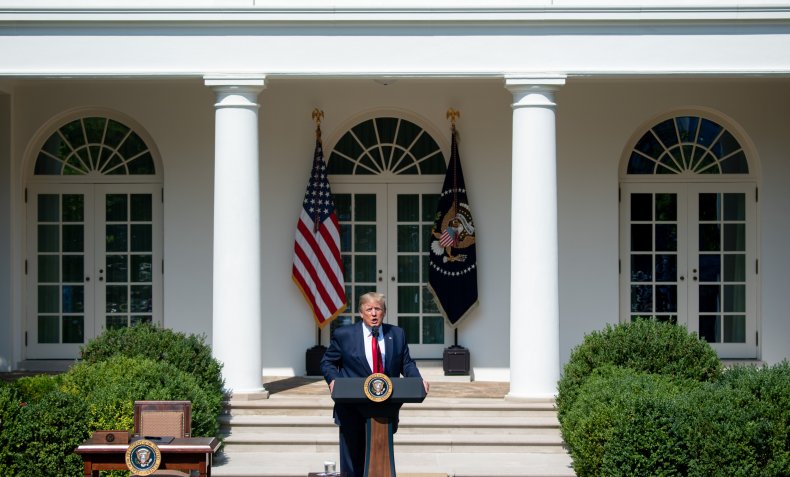 Democrats and labor unions are expected to oppose Scalia's nomination due to his history of working for corporations in labor disputes. However, his confirmation will likely go through the Republican-controlled Senate. After the summer recess in Washington D.C., Scalia will undergo a confirmation hearing before the Senate Health, Education, Labor and Pensions Committee, according to The Hill. His nomination must be confirmed by the committee before it reaches the Senate floor.
Scalia graduated with an undergraduate degree, with distinction, from the University of Virginia. He later received a law degree from the University of Chicago Law School, graduating cum laude and serving as editor-in-chief of the University of Chicago Law Review, according to the White House.
After his studies, Scalia served as a lecturer in labor and employment law at the University of Chicago Law School and as an adjunct professor at the University of the District of Columbia David A. Clarke School of Law.