Trump Officials 'All Have Draft Resignation Letters In Our Desks Or On Our Laptops,' Anonymous Book Says
Trump administration staff have resignation letters ready to go in their desks and on their laptops, according to a new book by an anonymous senior official working for President Donald Trump.
In A Warning by Anonymous, published Tuesday, the mystery staffer claims officials are given the "half-teasing, half-true" advice to write resignation letters when they join the administration.
But despite their supposed readiness to quit working for Trump, officials have repeatedly failed to resign in protest against "redlines" being crossed, according to the anonymous author.
The unknown writer is reportedly the same staffer who wrote an anonymous New York Times op-ed about being part of the "resistance" within the Trump administration that went viral last year.
Writing about the aftermath of the 2017 Unite the Right rally in Charlottesville, Virginia, that culminated in white supremacist James Alex Fields Jr. killing 32 year old Heather Heyer when he ran down counter-protesters with his car, the anonymous author said Trump's response to the attack was a "turning point" for some administration staffers.
Trump infamously responded to the tragedy by saying there were was "blame" and "very fine people" on both sides of the rally.
"Those of us watching it live had to pick our jaws up off the floor," the anonymous staffer writes in A Warning. "What was he talking about?"
After saying that the president's Charlottesville comments "took the cake" for some in the administration, the unknown author recognized that many would wonder why they and others did not quit in protest.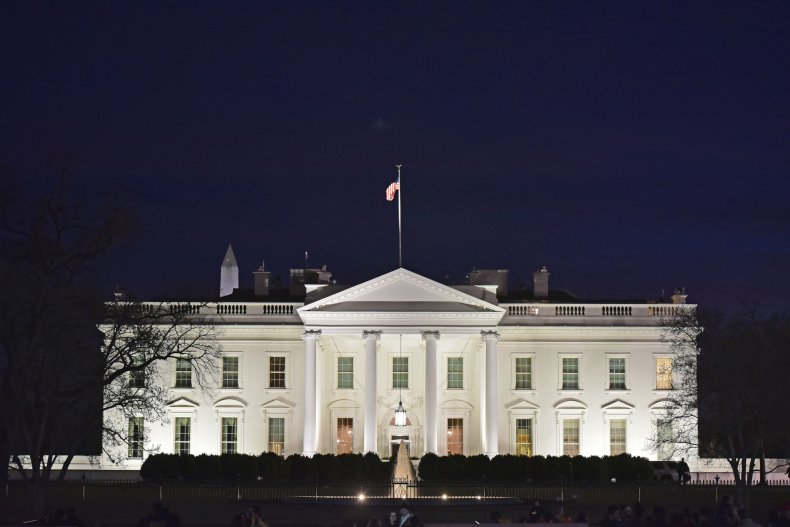 "I know that's a question many of you are asking: Why didn't anyone leave? God knows it would've been easy. We all have draft resignation letters in our desks or on our laptops," the anonymous author writes in the book.
"That's the half-teasing, half-true advice you get on day one in the Trump administration or immediately following Senate confirmation: 'Be sure to write your resignation letter. You may need it at a moment's notice, or less.'"
The anonymous Trump staffer added that some working for the administration "did consider resigning on the spot" after the president's Charlottesville comments. But no "protest resignation" ever took place.
"Maybe that was a lost moment, where a rush to the exits would have meant something," the anonymous author writes.
Elsewhere in the staffer's new book, which has usurped Donald Trump Jr.'s Triggered at the top of the Amazon non-fiction bestseller list, they claim to know several people who had "boundaries they would refuse to cross or behavior they wouldn't tolerate from the commander in chief," telling friends they would quit if those "redlines" were broken.
"Then I've watched the same people breeze right over those redlines, shamefully rationalizing and justifying themselves along the way," the anonymous author writes.
Since taking office in January 2017, Trump has seen many officials come and go through his administration, with the latest resignation coming from former national security adviser John Bolton, who was reportedly ousted from his role over foreign policy disagreements.
The White House has dismissed claims in A Warning by Anonymous since lines from the new book have appeared in the media. In a statement to CNN, White House press secretary Stephanie Grishman said its portrayal of the administration was "the exact opposite" of reality.
Trump Officials 'All Have Draft Resignation Letters In Our Desks Or On Our Laptops,' Anonymous Book Says | U.S.