Russian Ambassador: List of Trump Officials I Met Is So Long It Would Take 20 Minutes to Name Them All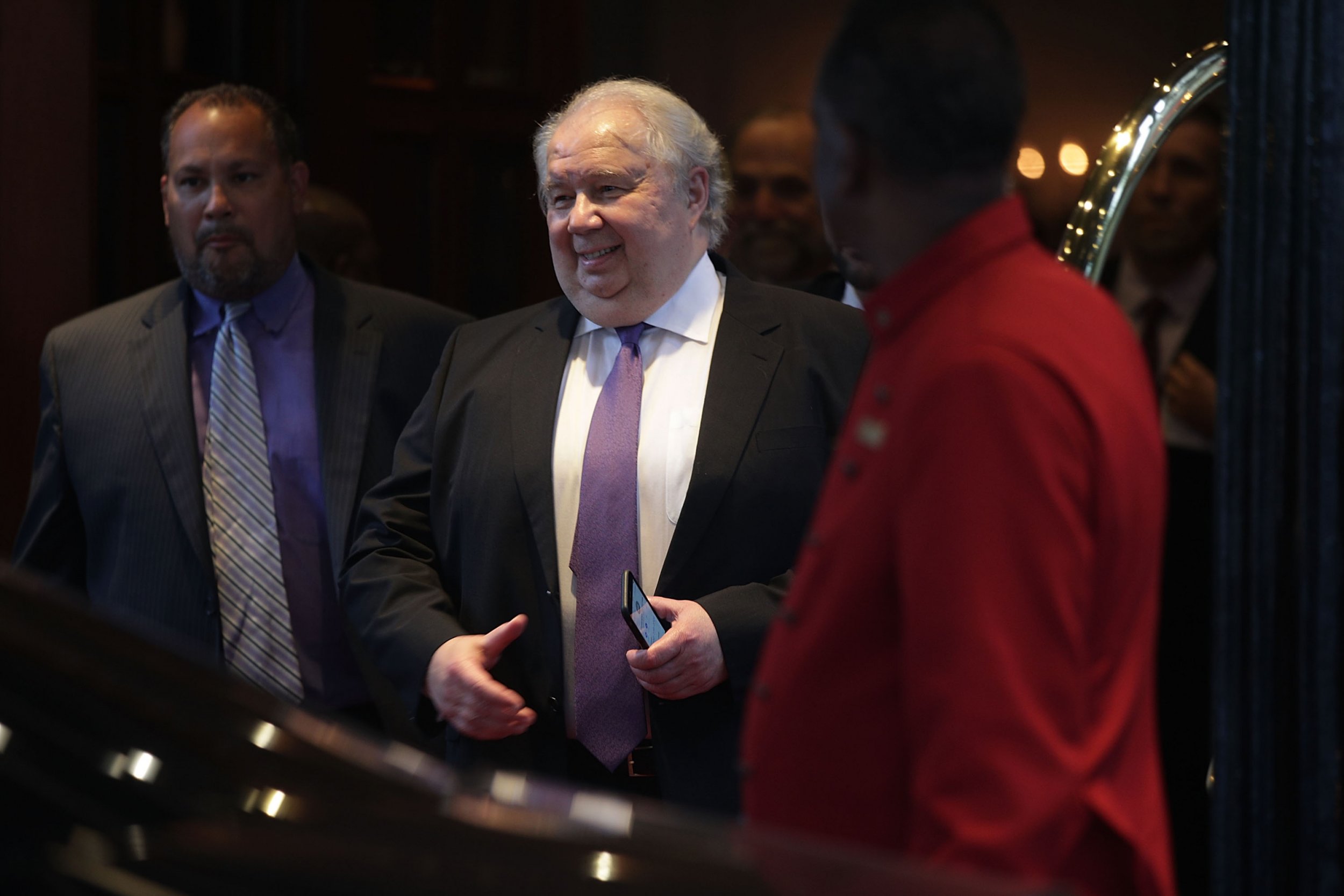 The former Russian ambassador at the heart of the Trump-Russia election meddling allegations said Wednesday it would take him more than "20 minutes" to name all of the president's former campaign team members he has spoken with, while again denying he was involved in any foul play.
Sergey Kislyak, who while ambassador to the U.S. reportedly met with top Trump officials including Jeff Sessions, who is now the attorney general, Trump son-in-law Jared Kushner, now a White House adviser, and Mike Flynn, who served briefly as Trump's national security adviser, told state-run television channel Russia-1 the allegations made against his country were "very sad," according to CNBC.
When asked to list how many former Trump campaign officials he had met, Kislyak scoffed at the question and appeared to joke about the total.
"First, I'm never going to do that," he said. "And second, the list is so long that I'm not going to be able to go through it in 20 minutes."
The former diplomat also disparaged what Trump has called a "witch hunt," implying the ongoing investigation is not really about whether Russia interfered in the election. The U.S. intelligence community has long stated that it did.
"The questions are all the same," Kislyak said. "There's absolutely nothing new. But most important, this is no longer about us. This is no longer about me. This isn't about contacts with us. This is a war that's going on between the opponents of the president, the president and everyone surrounding him."
Kislyak downplayed his two known meetings with Sessions, which took place at the Republican National Convention and in the former Alabama senator's office last year. Sessions has long denied the pair discussed anything related to the Trump campaign.
However, Kislyak reportedly told Kremlin officials their conversations involved "campaign-related matters" and "policy issues "important" to Russia, The Washington Post reported in July.
"I will tell you that in not one meeting, not with Sessions, not with anyone else, did we use any kinds of techniques or arguments that I would not be able to speak about publicly," Kislyak said.
Sessions testified before the House Judiciary Committee Tuesday, answering questions on an array of matters, including what he knew about Trump campaign officials' contacts with Russians last year.
Regarding a former campaign foreign policy adviser, George Papadopoulos, stating in a March 2016 meeting that he had links to Moscow and could try to set up a meeting between Trump and Russian President Vladimir Putin, Sessions told the committee: "I believe that I wanted to make clear to him that he was not authorized to represent the campaign with the Russian government, or any other foreign government, for that matter. But I did not recall this event, which occurred 18 months before my testimony of a few weeks ago, and would gladly have reported it."
Sessions had previously denied having any knowledge of campaign officials meeting with Russians.