Trump Officials May Be Breaking the Law by Working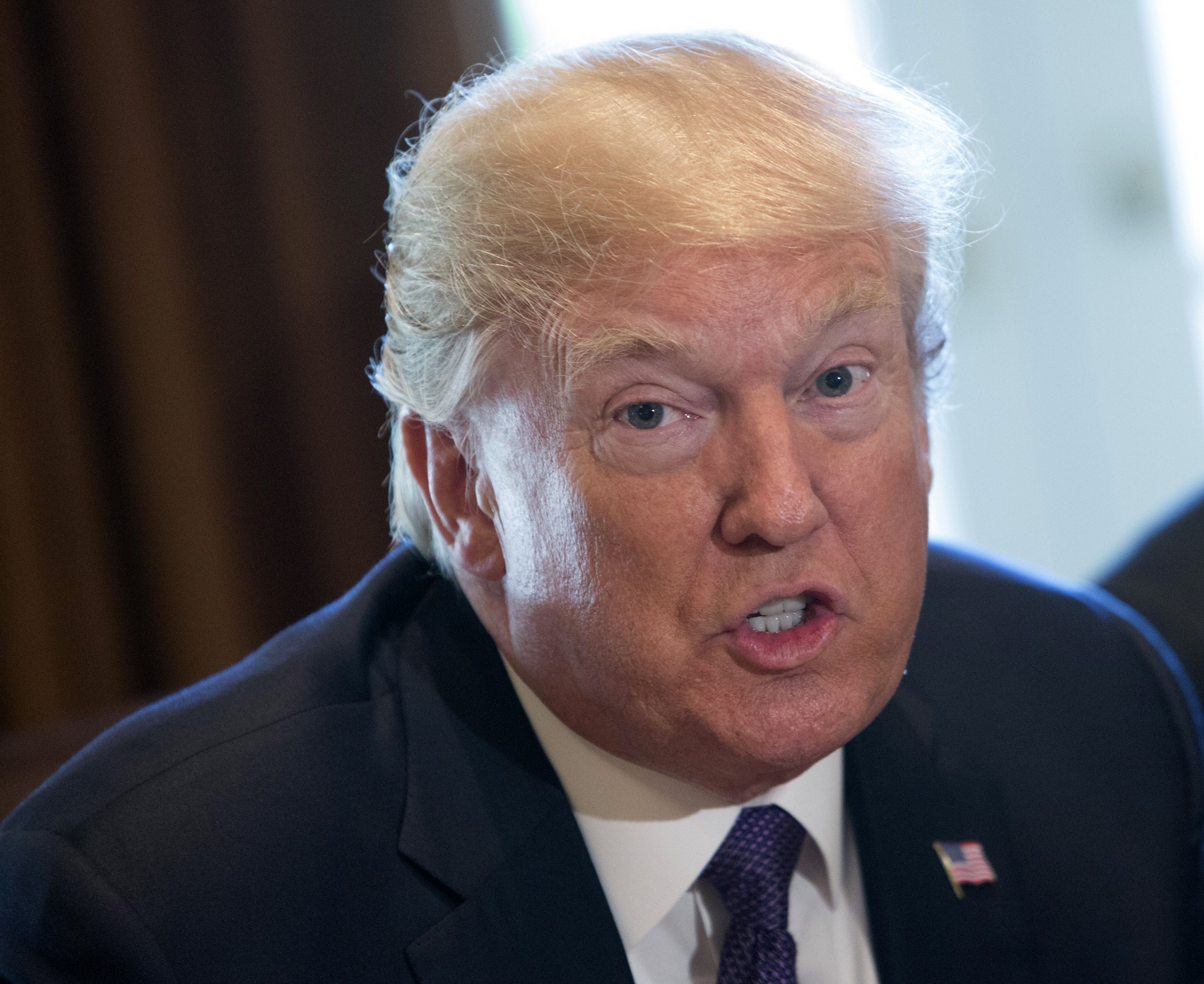 Several of President Donald Trump's unconfirmed nominees may be breaking the law by working at their proposed government agencies before the Senate has confirmed them.
The four officials showing up to work at three different agencies—the State Department, the Office of Management and Budget and the Environmental Protection Agency—appear to be skirting the Federal Vacancies Reform Act, POLITICO reported on Friday.
Passed in 1998, the act prohibits most nominees to vacant government positions from doing the work at the agency in an acting capacity. It is unclear whether Trump's administration is directly violating the act, but some say he is violating its spirit.
"He is going further than (prior administrations)," Norm Ornstein, a resident scholar at the American Enterprise Institute, told POLITICO.
"It seems like in some cases they're taking people and potentially giving them roles that go beyond what they're supposed to have," Ornstein added.
A Trump administration official told POLITICO that it is following federal guidelines that allow the White House to appoint nominees to consultant or advisory roles before the Senate confirms them, a process that can take months to years.
Trump has blamed Democrats for stalling his nominees, and indeed, Senate Democrats have been especially critical about two unconfirmed nominees to the EPA, currently overseen by controversial administrator Scott Pruitt.
Trump in July nominated Michael Dourson to head the EPA's Office of Chemical Safety and Pollution Prevention—and Dourson is already working as an adviser to Pruitt on chemicals, E&E News reported on Wednesday.
Senator Kirsten Gillibrand, a Democrat from New York, demanded that the EPA "immediately terminate its relationship with Mr. Dourson until the nomination process is complete."
Gillibrand referred to the Senate's constitutionally mandated role of scrutinizing major appointments with an up-or-down vote that will put senators "on the record whether they are on the side of protecting chemical companies or protecting families."
In May, Trump nominated Susan Bodine to head up the EPA's enforcement office, and she also is already working there as an adviser to Pruitt on those issues.
Democratic senators Jeff Merkley of Oregon and Sheldon Whitehouse of Rhode Island outlined their objections in a five-page letter last month that questioned her commitment to environmental protection and also her competence.
EPA spokeswoman Liz Bowman told POLITICO that filling vacancies before Senate confirmation "is not unique to our administration, but something that is a common practice." She also noted that several Obama administration nominees served in key roles before the Senate confirmed them.
Trump Officials May Be Breaking the Law by Working | U.S.