Trump Administration to Reverse Offshore Oil Safety Rules Meant to Prevent Another Deepwater Horizon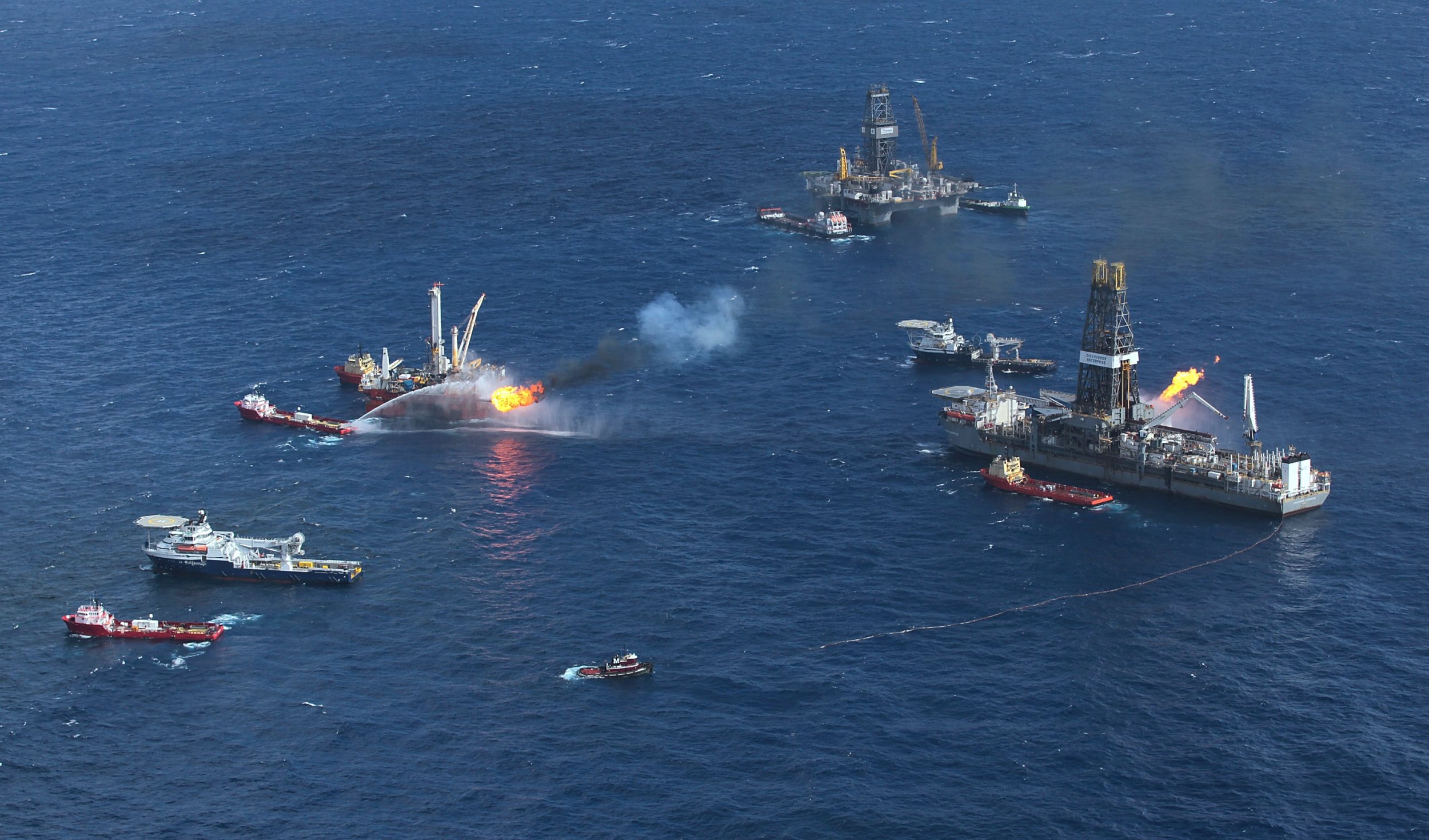 The Trump administration is looking to end regulations that work to prevent disastrous offshore oil spills like 2010's Deepwater Horizon disaster, which killed 11 workers and discharged 4.9 million barrels of oil into the Gulf of Mexico over 87 days. Cleanup efforts cost $62 billion.
The Department of Interior has proposed rolling back parts of 2016's Well Control Rule, which put safety standards in place for systems that prevent blowouts and enact emergency measures if offshore oil and gas drillers lose control of their rigs. The original rule was crafted by the Obama administration as a direct response to the BP oil spill.
But oil and gas companies and some Republican representatives fought back against parts of the rule, complaining that they were overly restrictive and cost prohibitive. The DOI's Bureau of Safety and Environmental Enforcement estimates that the rollbacks will save energy companies about $946 million over 10 years.
"We believe that by focusing on safety without lessening safety or environmental safeguards, we have produced the kind of public policy that is good for America, is good for energy security and is good for economic security," Scott Angelle, Bureau of Safety and Environmental Enforcement director, said Friday.
Angelle said that the changes to the rule still comply with outside safety recommendations made shortly after the BP oil spill. Under the proposed rules, companies would not need to have DOI verification in order to certify that companies have blowout prevention systems in place, would no longer have to shut down their wells when certain boats pass by, and standards for real-time well monitoring and underwater vehicle requirements would be eased.
"After over $65 billion of damage and bipartisan Congressional oversight hearings on the Deepwater Horizon tragedy, new protections were put in place to make sure this type of disaster never happened again," said Senator Maria Cantwell, a Democrat who is the ranking member of the Senate Energy and Natural Resources Committee. "Today Interior is trying to ignore those protections. They are creating an unbelievable liability for taxpayers by ignoring safety."
"This administration wants to turn a blind eye to history just to help their friends in the oil industry," said Senator Bill Nelson, also a Democrat. "We can't let that happen. These rules were put in place to prevent another massive oil spill off our coasts. We can't allow this new administration to take us backwards in time and, once again, expose Florida's beautiful beaches and tourism-based economy to such an unnecessary risk."
The proposed rule changes will be open to public comment for 60 days before being finalized.