Trump on North Korea: 'We Have No Road Left,' 'Who Knows' What Happens After Winter Olympics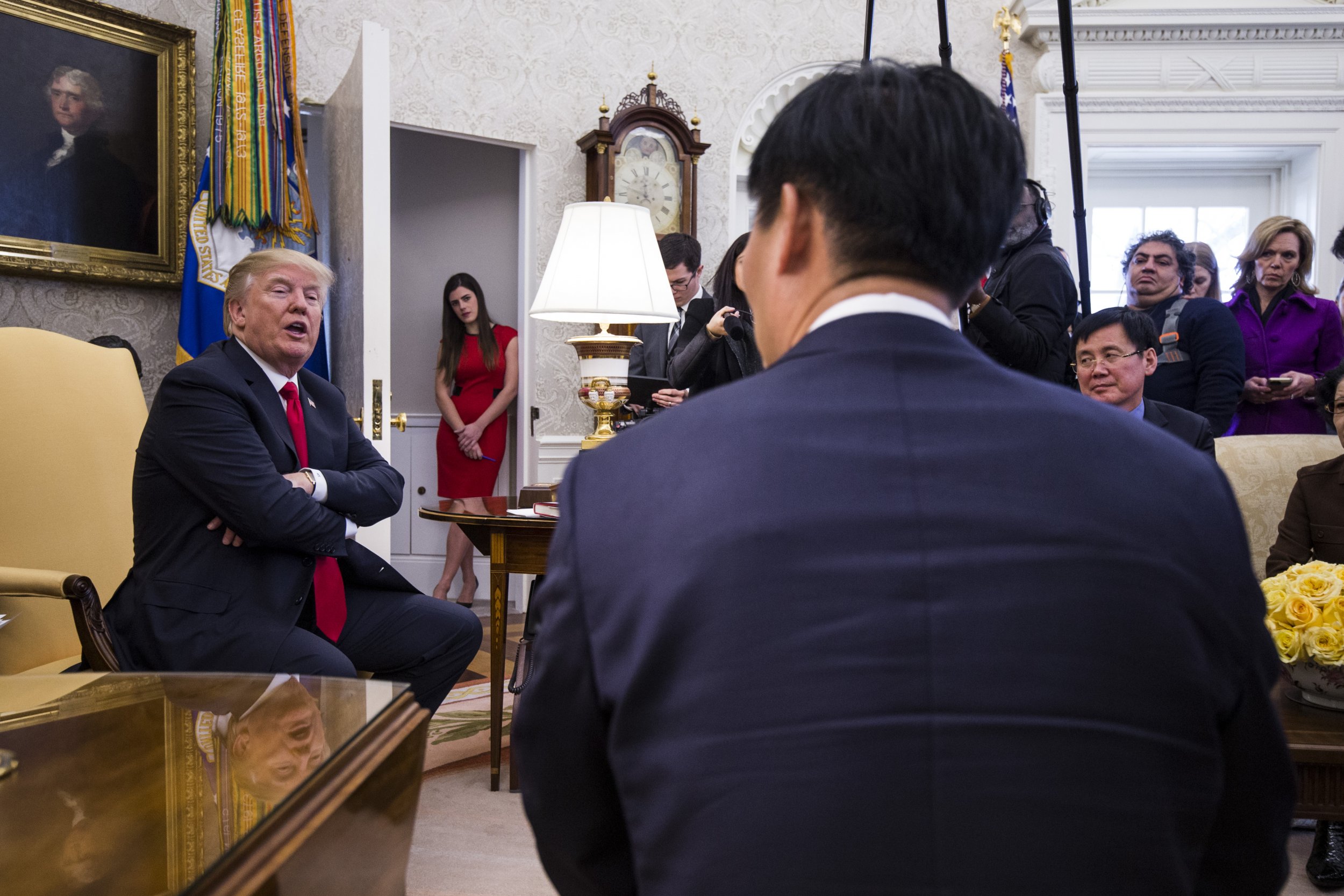 President Donald Trump on Friday said he thinks that the Winter Olympics with North Korea's participation "will go very nicely," but that all bets on peace with the regime may be off after the Games, which begin in the South Korean city of PyeongChang next week.
Related: Will Trump Attack North Korea? CIA Preparing 'a Range of Options' for President
Trump's latest comments on potential conflict came during a meeting with North Korean defectors at the White House. He stressed that the Olympics could help indicate whether it's possible to resolve a crisis, which has seen both he and North Korea exchanging threats while the regime of Kim Jong Un rapidly develops its nuclear missile capabilities.
"It's a very tricky situation. We're going to find out how it goes," Trump said. "We think the Olympics will go very nicely and after that, who knows?"
Trump added, not for the first time, that his administration's options to curb conflict have been stifled due to concessions by previous presidents.
"We ran out of road," Trump said. "We have no road left. So we'll see what happens but in the meantime, we'll get through the Olympics and maybe something good can come out of the Olympics."
North Korea's launched its last test missile—one it claimed could reach anywhere in the mainland United States—in late November. In January it resumed talks with South Korea, a move that the North's state media hailed as a path to reunification.
The U.S. and its ally South Korea halted military exercises around the Korean Peninsula in light of the Olympics. But Pyongyang warned that it would not sit back and simply watch if Washington and Seoul restart drills in the region after the Games end.
"We will make every effort to improve inter-Korean relations in future, too, but never sit idle with regard to sinister acts of throwing a wet blanket over our efforts," North Korean Foreign Minister Ri Yong Ho said in a letter to the United Nations Thursday.
In a commentary on Friday, the North's state media said the U.S. was trying to create "confrontation theater" at the Games by sending Vice President Mike Pence to PyeongChang.