America Will 'Not Be OK' Under Trump: Former White House Aide Omarosa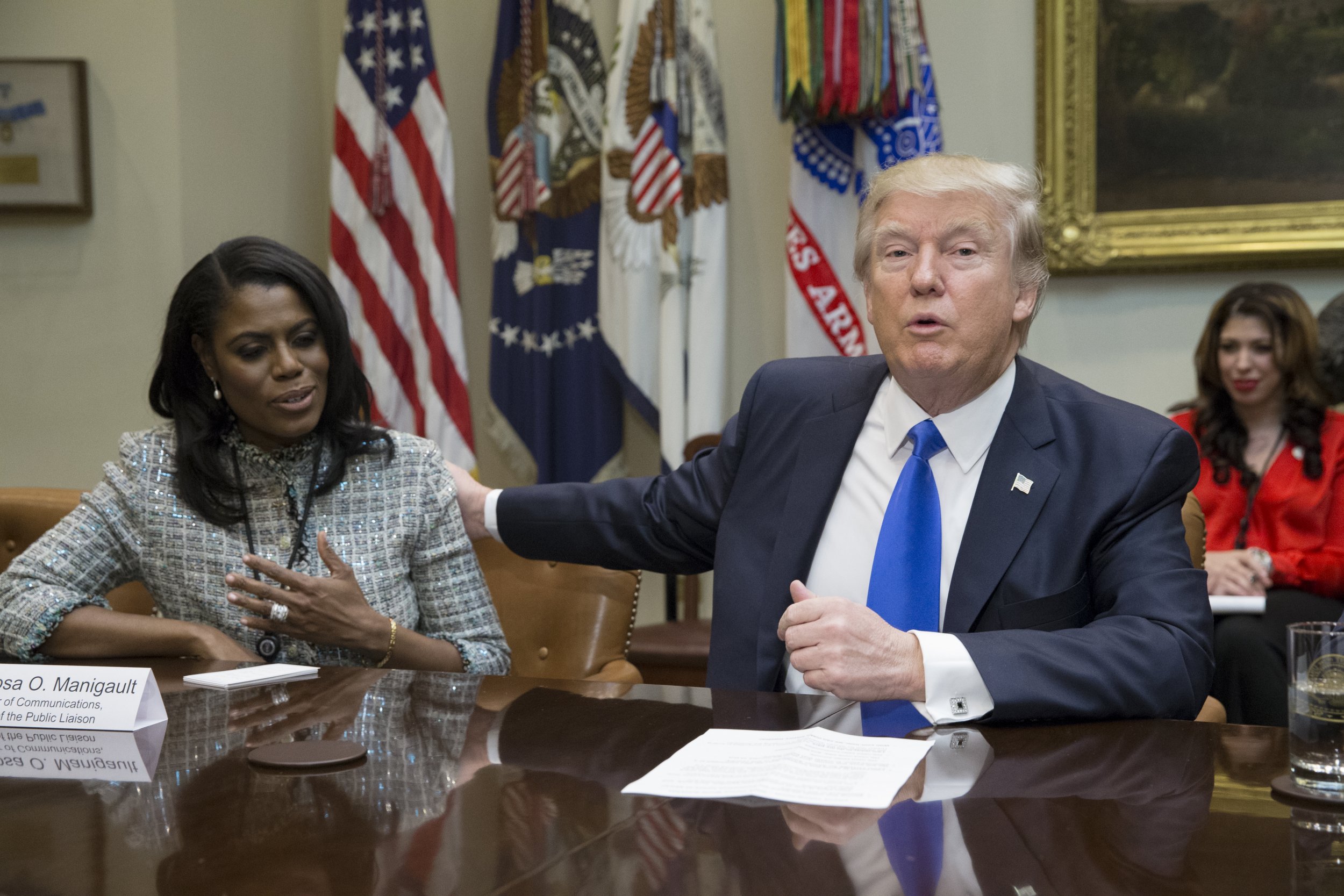 Updated| Omarosa Manigault Newman, who briefly served as an aide at the Donald Trump White House before returning to her career in reality TV, told a Celebrity Big Brother castmate that he should be worried and that things will "not be OK" with Trump in the Oval Office.
In a new clip from the series shared by CBS on Thursday, Omarosa (who is commonly known only by her first name) is seen speaking to castmate Ross Mathews in hushed tones about her time working under Trump. "I was haunted by tweets, like, every single day," she said as she wiped away tears to dramatic background music. "Like, what is he going to tweet next?"
Mathews asked Omarosa if anyone was around to keep the president's tweets in check.
"I mean, I tried to be that person," she whispered to the cameras. "But the people around him attacked me. It was like, 'Keep her away, don't give her access, don't let her talk to him.'"
She identified Trump's daughter Ivanka and son-in-law, Jared Kushner—both of whom serve as senior advisers to the president—as the people who tried to keep her away. Omarosa told Mathews that she wants to wipe her hands of the whole ordeal because it is no longer her "circus," but that she can't allow herself to step away completely because "it's bad."
When Mathews asked her to reassure him that things would be OK, Omarosa couldn't do so.
"It's not going to be OK, it's not," she said. "It's so bad."
White House spokesperson Raj Shah said Thursday that Trump administration did not take Omarosa's comments seriously. "Omarosa was fired three times on The Apprentice, and this was the fourth time we let her go," he said.
Omarosa rose to fame as a contestant on Trump's own reality show, The Apprentice. In 2010, the two collaborated to create a short-lived dating show called The Ultimate Merger. That friendship also landed her a plum job inside his White House before she left in a flurry of scandal in December. After her departure, Omarosa hinted at a tell-all book and promptly joined the cast of CBS's Celebrity Big Brother.
Earlier this week, Omarosa, who served as assistant to the president and director of communications for the Office of Public Liaison, teased that her short time at the White House had prepared her for her return to reality TV.
"There's a lot of people that want to stab me in the back, kind of similar to the White House," she said, comparing her castmates to the Trump administration officials who assist the president in running the federal government.
Updated to include comment from the White House.