Omarosa Tweets 'He Said It' After Trump Seemingly Defends 'Shithole' Countries Remark Alongside Nigeria President
Former White House staffer Omarosa Manigault Newman tweeted a message to Nigeria's president Monday that "he said it," in an apparent reference to an offensive remark President Donald Trump reportedly used to describe African countries in January.
Newman, who left her role in the Trump administration last December, sent the tweet shortly after Trump appeared alongside Nigerian President Muhammad Buhari for a joint press conference in which Trump's infamous reported comment was brought up.
"I'm not sure about, you know, the validity or whether that allegation against the president was true or not," Buhari said in reference to the multiple reports that Trump had described African nations as well as El Salvador and Haiti as "shithole" countries. "So the best thing for me is to keep quiet."
Shortly after that response, Newman wrote on Twitter: "President @MBuhari FYI he said it."
Trump also addressed the comment during the press conference and chose not to deny that he said it.
"We didn't discuss it," the president said alongside Buhari. "And you do have some countries that are in very bad shape and very tough places to live in. But we didn't discuss it because the president knows me and he knows where I'm coming from."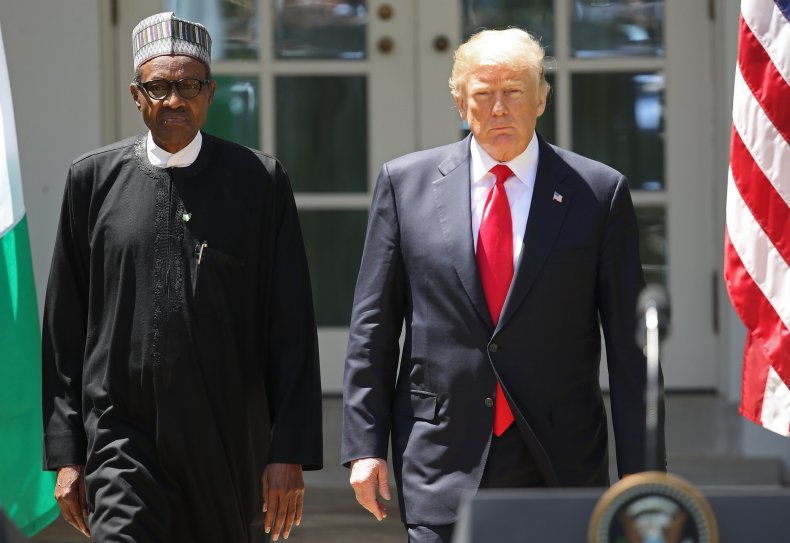 The comments, which were first reported by The Washington Post, were said to have been made during an Oval Office meeting to discuss a bipartisan immigration deal that has continued to frustrate lawmakers.