Donald Trump Joked About Trading Puerto Rico for Greenland: Report
President Donald Trump has reportedly talked about purchasing Greenland for over a year and once even quipped about trading Puerto Rico for the autonomous Danish region, according to a new report by The New York Times.
The Times article noted that while buying the ice-covered island was not at the top of the president's to-do list, he did talk about it in private with aides and even floated the idea to the National Security Council.
"At one point last year, according to a former official who heard him, he even joked in a meeting about trading Puerto Rico for Greenland — happy to rid himself of an American territory whose leadership he has feuded with repeatedly," the report said.
President Trump has been largely ridiculed after it was first reported last week that he pushed his top aides to investigate whether the U.S. could buy the Danish island. The president's request "bewildered" his staffers, according to The Washington Post article.
Denmark Prime Minister Mette Frederiksen responded to Trump's interest by repeatedly stating that Greenland is not up for sale. Frederiksen also called the entire situation "an absurd discussion."
"Greenland is not Danish. Greenland belongs to Greenland. I strongly hope that this is not meant seriously," Frederiksen told reporters. She added: "Thankfully, the time where you buy and sell other countries and populations is over. Let's leave it there."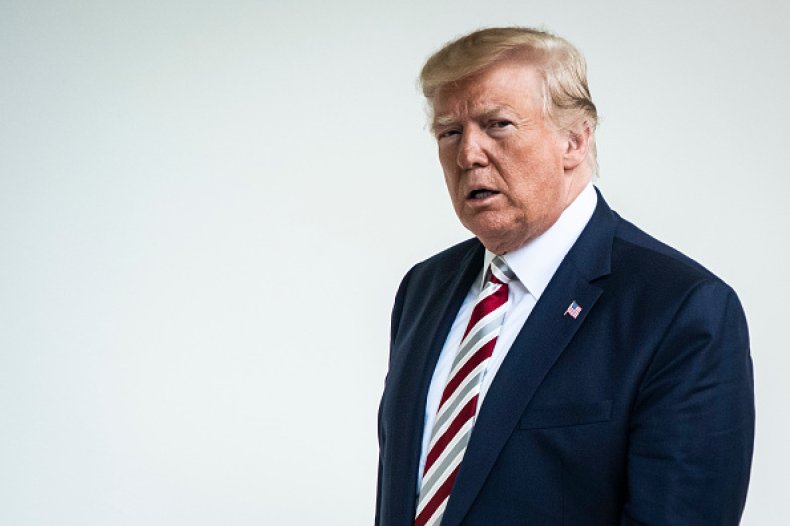 Trump did not handle the response well and abruptly canceled an upcoming trip to the nation after he was invited for an official visit by the Queen of Denmark. He announced the change of plans in a Twitter post on Tuesday night, writing that he postponed the trip to a different time.
"Denmark is a very special country with incredible people, but based on Prime Minister Mette Frederiksen's comments, that she would have no interest in discussing the purchase of Greenland, I will be postponing our meeting," he wrote.
Coincidentally, former President Barack Obama will be visiting Denmark in late September. Obama will give a speech to business leaders and students at Aalborg University. Ahead of his visit, Aalborg's mayor told local media that Obama "is one of the people I look up to most in the world."
Trump also lashed out at Frederiksen on Wednesday, telling reporters that she made "nasty" comments about his interest in buying Greenland.
"I thought it was not a nice statement, the way she blew me off," Trump told the press before departing the White House. "She shouldn't treat the United States that way. . . . She said 'absurd.' That's not the right word to use."
According to the Times report, Trump's interest in purchasing Greenland "fit his desire to do something big as president." The acquisition would have increased the size of the United States by more than 20 percent.