While discussing the presidential election with civil rights leaders in 2016, Donald Trump said his relationship with then-President Barack Obama was "very good."
Trump's statements were originally drawn from an audio recording obtained by Politico. Trump has been a vocal critic of Obama's administration, citing alleged failures on his part to control the 2014 Ebola outbreak. Trump has also suggested that Obama was not born in the U.S. making his presidency invalid.
Trump allegedly left the meeting room in 2016 to accept a phone call. When he returned to the meeting which was allegedly held at Trump Tower, he told those in attendance that "off the record, that was your friend Barack (Obama). We actually have a very good relationship. I said he did a great job last night on 60 Minutes, and, uh, we actually have a very good relationship."
According to Politico, the meeting was attended by Martin Luther King III, John Mack, William Wachtel, Scott Rechler and James Forbes.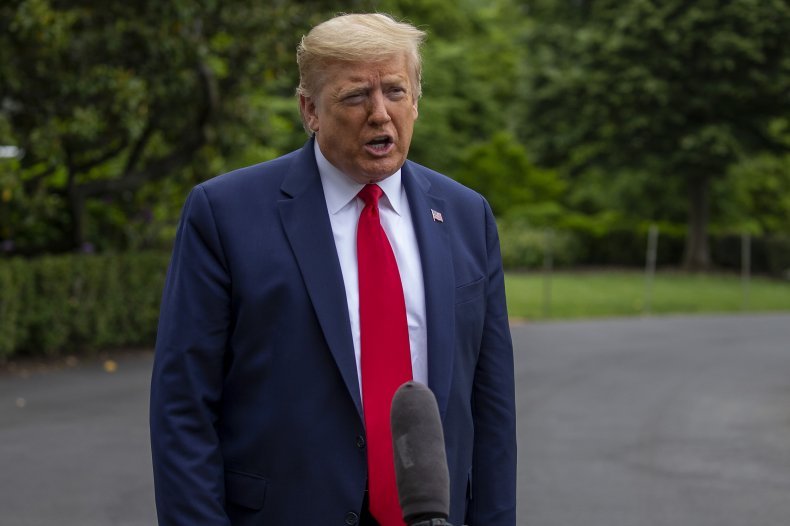 Trump also allegedly said that a major factor in his victory was that his opponent, Democrat Hillary Rodham Clinton, was not able to pull in votes from the Black community.
"Many Blacks didn't go out to vote for Hillary because they liked me," Trump allegedly said. "That was almost as good as getting the vote, you know, and it was great."
According to 2016 data by Edison Research, Clinton received 88 percent of the Black vote while Trump only garnered 8 percent of votes from the Black community.
Trump's campaign has attempted to pull in Black voters by launching the Black Voices for Trump initiative in 2019. During a press conference in June, Trump told reporters that he had "done more for Black Americans than anybody, with the possible exception of Abraham Lincoln. Nobody has even been close."
President Trump is currently campaigning for reelection against the man who served as Obama's vice-president, Joe Biden. Consequently, Trump has commented negatively on Obama's administration.
"President Obama did not do a good job and the reason I'm here is because of President Obama and Joe Biden," Trump said during a news conference on Wednesday. "Because if they did a good job, I wouldn't be here. And probably if they did a good job, I wouldn't have even run. I'd have been very happy. I enjoyed my previous life very much. But they did such a bad job that I stand before you as president."
While speaking in support of Biden's presidential campaign at the 2020 Democratic National Convention, Obama said Trump had "no interest in treating the presidency as anything but one more reality show that he can use to get the attention he craves."
Newsweek reached out to the Trump campaign for comment.