Trump's Opioid Crisis Failures Mean States Must Lead The Way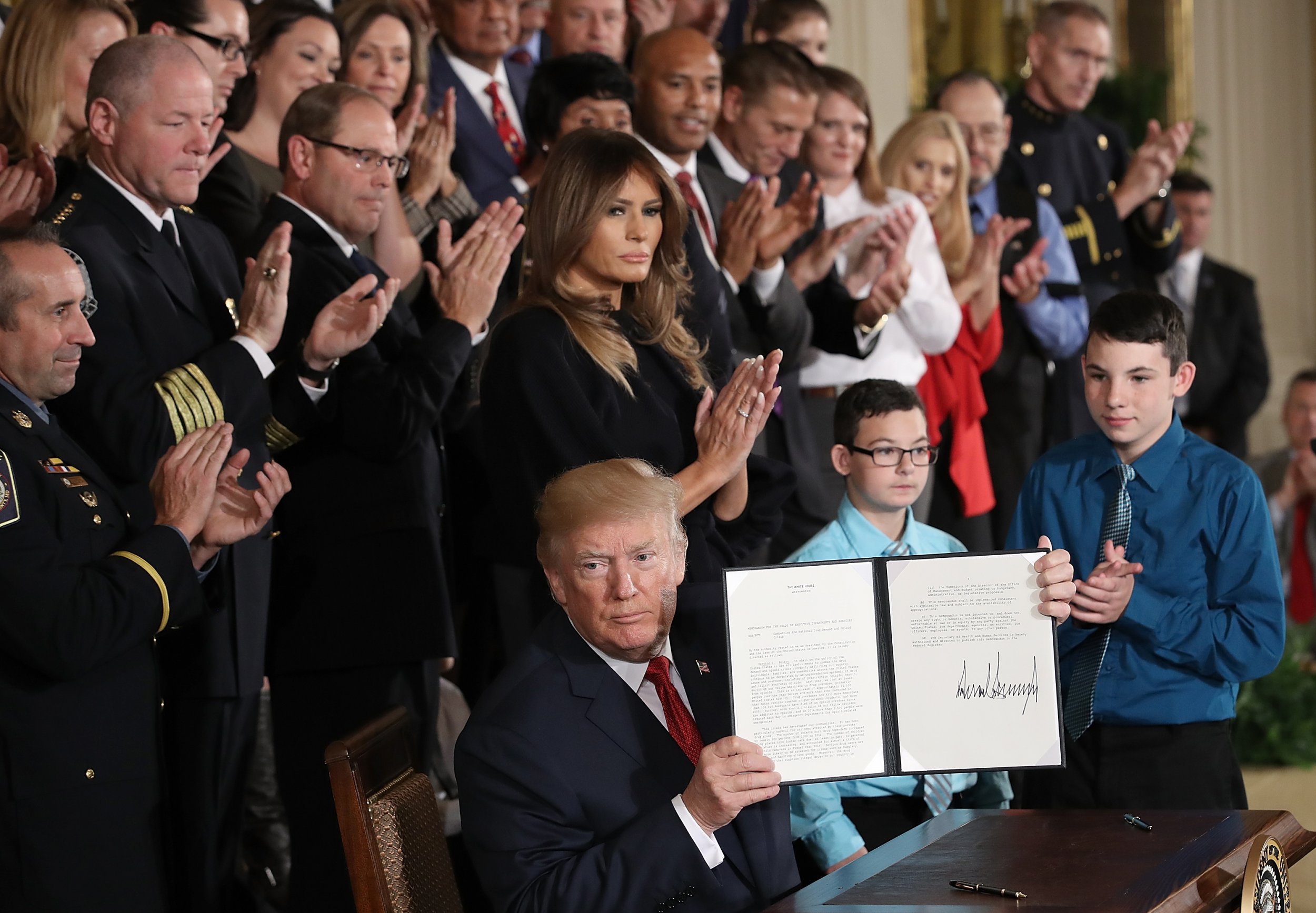 During his presidential campaign, Donald Trump promised that if elected, he'd make the opioid crisis a top priority. Since taking office, though, he's hardly made it a concern, let alone an agenda item.
Trump hasn't sought room in the budget to combat the crisis, and he hasn't said much at all about opioids since declaring a public health emergency in October (an announcement far less serious than it sounds and no help at all in mustering government funding).
Meanwhile, 18 states have yet to expand insurance coverage through the Affordable Care Act, which helps to prevent and treat opioid use disorder by increasing access to health care and mental health services. Worse, the pending tax reform bill could mean cuts to Medicaid, Medicare and other social service programs that are at the center of current efforts to get a grip on the problem.
The Centers for Disease Control and Prevention (CDC) reports that more than 140 Americans die every day from drug overdoses—including, on average, 91 specifically from opioids. Preliminary data for 2016 indicate at least 64,000 deaths attributable to drug overdose.
Fortunately, this is a crisis that is mostly local in nature, and actions on the ground by state policymakers; medical professionals; insurance companies; state and local health officials; and law enforcement and criminal justice leaders can make a big difference without waiting on Washington.
Here are 12 steps local actors can take now without waiting for Washington, drawn from a new report by The Sentencing Project:
Treat the tens of thousands of people in jails and prisons who have recent drug use issues. Otherwise, when they return home untreated, their old habits are likely to plague them and undermine successful re-entry into their communities. People in prison have substance use disorder rates at 10 times that of the general population. Most prisons and jails—federal, state and local— fail to provide medication-assisted treatments or other forms of professional drug treatment.
Design drug courts to better help those with substance use disorders. Use the best treatment practices available, and ensure that these courts are an alternative to incarceration, not an additional path to it, by focusing on individuals who would otherwise be sentenced to prison.
Insist that public and private insurance plans provide methadone and buprenorphine. Use state regulation and political pressure to remove hurdles for receiving treatment and medications like these that can mitigate the misuse of harmful opioids, and prevent crime and heartbreak.
Discourage overprescribing. Lean on medical associations and medical professionals to urge doctors and clinics to follow CDC guidelines on prescription opioids.
Require insurance companies to cover drug treatment and mental health care as they would physical illness. For physical illness, insurers need to improve coverage of less addictive medications and physical therapy.
Keep tabs on worker compensation. And investigate physicians who fail to abide by opioid prescription limits.
Limit and enforce the sale of opioids. Use state power and pressure to limit the number of opioids pharmaceutical companies can produce and sell, and enforce these laws and guidelines vigorously.
Steer those with problematic opioid use towards treatment, not jail. States can work to identify and monitor patients at risk, while protecting their privacy.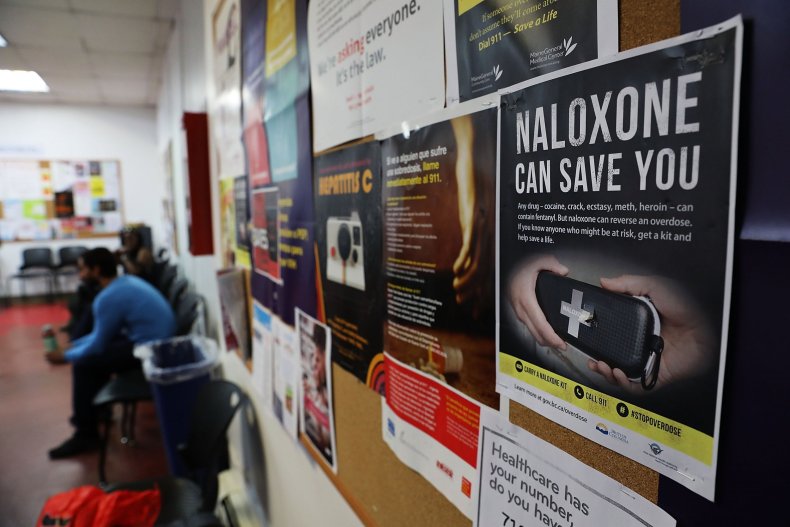 Expand affordable access to training and use of naloxone. Drug users, law enforcement and other appropriate public employees, nonprofit groups and volunteers can use this medication to reverse the effects of heroin and opioid overdoses—and immediately reduce overdose deaths. Make it easier, too, to get naloxone without prescriptions, and protect health workers who prescribe or dispense it.
Keep a watchful eye on clinics. Beef up state authority to monitor and improve the quality of treatment by clinics, public and private.
Work with and for people with substance use disorders. Establish supervised drug consumption sites and free syringe service programs that offer education, medical supervision and social service support. This is underway in Canada and Europe; it's time we caught up.
Finally, push to end harsh sentencing for using or selling drugs. Arresting and jailing has done little to end previous drug crises, but has harmed many communities, especially urban communities of color. Instead, reallocate resources to public education and treatment that can bring reliance upon legal and illegal opioids in the open and under control.
Trump has called opioids the "worst drug crisis in American history." If so, he must direct Congress and the federal government to address it in the most comprehensive manner possible.
Nazgol Ghandnoosh is a research analyst at The Sentencing Project and co-author of Opioids: Treating an Illness, Ending a War.