Obama Drug Czar Asks: Where's Donald Trump's Opioid Crisis Plan?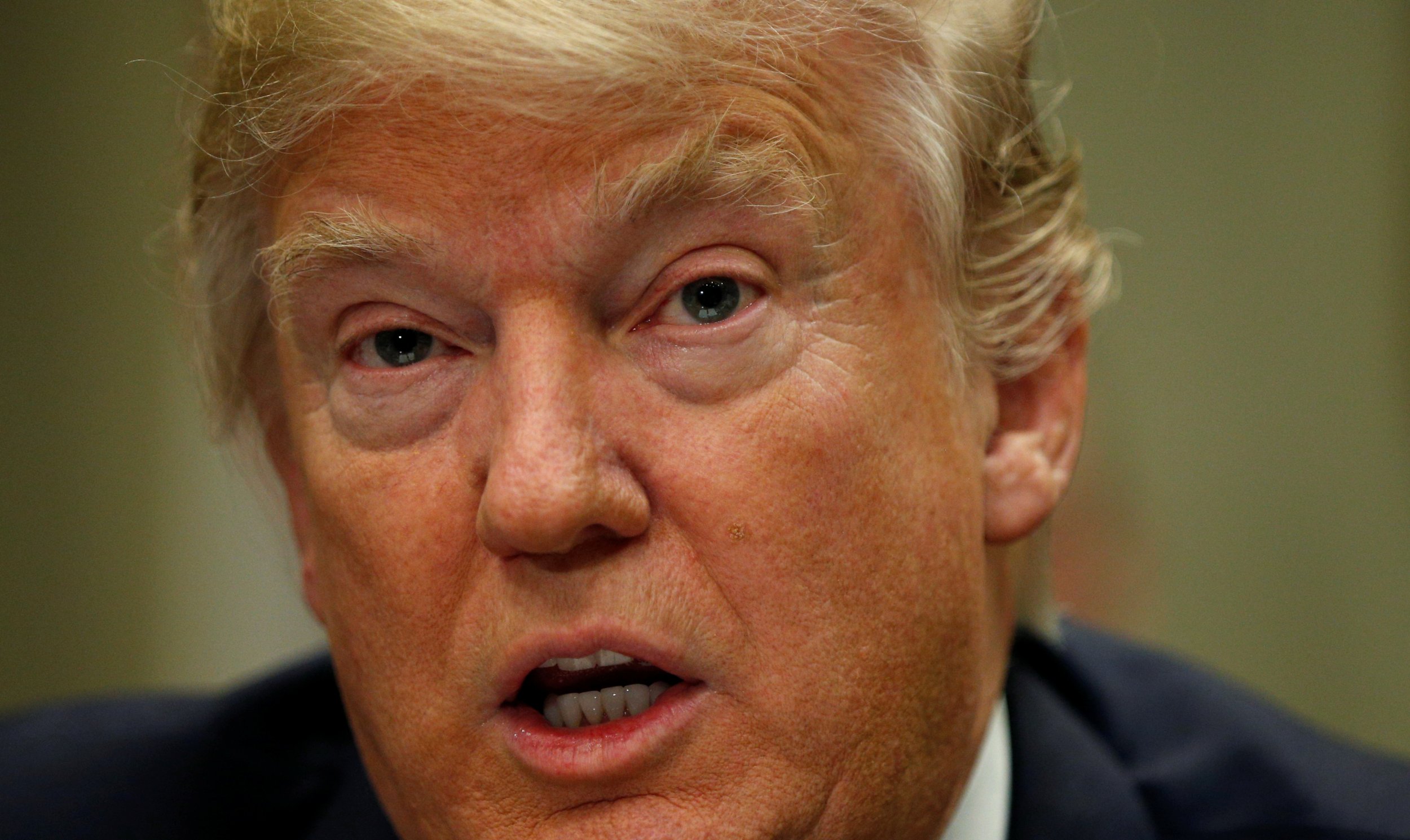 The GOP is working to repeal and replace the 2010 health law, known for insuring more than 20 million people. And the change could affect another health concern: the nation's opioid abuse problem.
Just ask President Barack Obama's former "drug czar," Michael Botticelli.
Botticelli just finished running the White House's Office of National Drug Policy, a post he assumed in early 2014 as the opioid epidemic began making national headlines. The drugs, which claimed more than 33,000 lives in 2015, include heroin and painkillers like OxyContin.
Fighting addiction — and opioids in particular — defined his tenure. But Botticelli was known for bringing a patient's perspective. His background, after all, isn't medicine or law enforcement. He previously headed Massachusetts' Bureau of Substance Abuse. And he's in recovery himself, having spent almost 30 years sober after battling alcoholism.
In office, Botticelli used a public health approach — helping people with addiction get medical treatment. That, he says, means getting them insurance and doctors. But now he worries this addiction crisis could fall from the priority status it received during the Obama administration. That would be noteworthy, he adds, since President Donald Trump won states hard hit by the opioid crisis — like Pennsylvania, Ohio and Michigan.
Trump's promise to undo the health law could compromise anti-addiction efforts, Botticelli says. He points to Medicaid, the federal-state insurance for low-income people, which payed for about $60 billion worth of mental health services in 2014. It's now expected to shrink.
Botticelli spoke with Kaiser Health News' Shefali Luthra about how the new administration should fight opioid addiction. Below are excerpts of the conversation, edited for length and clarity.
Q: What do you think is needed to address the opioid epidemic?
We have not heard President Donald Trump talk about how he is going to deal with this. He heard [about] this issue on the campaign trail.
There is significant concern on the potential impact repealing the Affordable Care Act might have. We had a whole host of initiatives, but one of the main components was to ensure people had adequate access to treatment. Clearly, the Affordable Care Act had a major impact. When you look at data about why people are not able to get treatment, not having access to insurance is one of the major reasons people cite.
Q: What are the specific elements of repealing and replacing the law that you're concerned about?
People with opioid addiction do not just need general access to substance abuse services. They often have a variety of comorbid mental health and medical conditions. We've seen a dramatic increase in people with hepatitis C among people with opioid addiction who are injecting drugs. We've seen in certain parts of the country outbreaks of HIV. Medicaid expansion has played a huge role in people's ability to access treatment for both substance use disorder and other conditions.
One of the concerns is not just for people's ability to access care — but what happens to those millions who are already receiving it? If there is a significant disruption in people's ability to access treatment, it has a devastating impact.
Q: In addition to the repeal effort, the GOP has talked about revamping Medicaid so that it would be funded through block grants, which could give states more freedom to manage the program, but also could limit its budget. Could those affect the fight against opioid addiction?
In addition to requiring treatment for substance use disorders be considered an essential benefit, the Affordable Care Act imparted federal parity regulations to cover those. Without federal oversight, states might choose to not cover those services, and not cover them on par with other medical needs.
There are reasons we have federal parity laws. There's a long history of both private and public insurance plans not adequately covering — or covering at all — substance use disorder services.
And so there's a potential [to lose those protections by] moving to a block grant, where states have much more flexibility over who they cover and the kinds of services they pay for.
This goes back to the very long history of Medicaid, both private and public insurance, either not paying or not adequately covering these [services].
Q: Has the Trump administration been in touch with you — about opioid policy specifically, or drug policy generally?
No. And we had no contact with anyone on the Trump transition team before I left. It's giving me and other people pause about to what extent this administration considers this a priority.
Q: Do you have a sense that the new administration has a sense of policy that might be effective? And what are the challenges they'll face going forward?
Well, I think that we have seen not only in my time in the Obama administration, but in my time in Massachusetts — that this really requires a comprehensive response. And a dedicated response. And it needs to be well resourced, to be a priority across the federal government
I think if we were able to achieve anything, it was really understanding that this was an 'all hands on deck' approach, and we needed various elements of the administration focused on this issue if we're going to make progress on this. We need it. And I think part of what was successful was this was a clearly articulated priority by President Obama. You know, I think that we were able — and whether it was getting the billion dollars for treatment through the [21st Century] Cures Act, I think it was a demonstrated priority on the part of the president.
We still have over 140 people dying every single day as a result of drug overdoses. And the entirety of the response can't be, "We're just going to build a wall to stop the flow of drugs coming in from across the border."
This was an epidemic that was created by legally prescribed drugs, here in the United States, and so we need to make sure we're doing everything in our power to make progress. Fundamental to that is making sure people have appropriate and timely access to treatment.
Q: Addiction science is a fairly new field. There's a lot of unanswered questions. How does the administration's interest in federally funded research fit in here?
Any drug policy that's going to be effective has got to be based on science and research.
The research that the National Institute of Drug Abuse and National Institutes of Health funded to understand addiction as a brain disorder and not a moral failing made us pivot to a drug policy that was based on scientific principles. People have raised concerns to what extent those principles and that science are going to continue.
Q: Is this an area you plan to stay involved in?
This has been my life's work, and I have every intent to continue that. I'm trying to decide now in what capacity. But I'm pretty certain I'm going to stay involved.
Q: Do you think policy makers will continue to focus on addiction — not just the administration, but Congress as well?
My hope is that we are not going to lose momentum, and that we're not going to backslide on the focus on the opioid epidemic. We can't. We are losing too many people on a daily basis.