Will Trump's Order for ISIS Strategy Include U.S. Troops?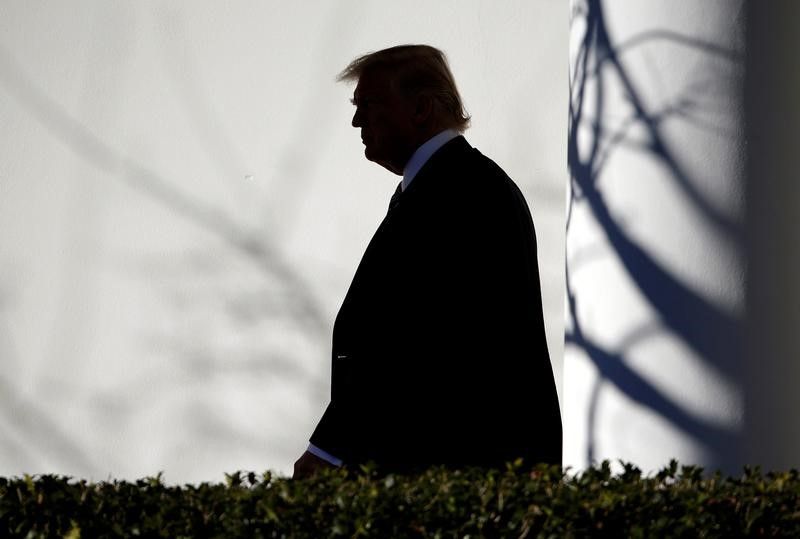 U.S. President Donald Trump's call for a military plan to defeat the Islamic State militant group (ISIS), made in an executive order on Saturday, is likely to see the Pentagon revisiting options for a more aggressive use of firepower and American troops.
But U.S. officials, who spoke on condition of anonymity, doubt the country's military will advocate fundamentally changing a key strategy refined during the Obama administration: relying on local forces to do most of the fighting, and dying, in Syria and Iraq.
"It is going to be very successful," Trump said as he signed the order in the Oval Office at the White House. A copy of the order was not immediately available but was expected to be released later.
In a briefing with reporters on Saturday, a senior administration official said the order would ask the joint chiefs of staff to submit a plan in 30 days for defeating ISIS, fulfilling one of Trump's campaign trail pledges. Trump made defeating ISIS—which has claimed responsibility for several attacks on American soil and is frustrating U.S. military operations across the Middle East—one of the key themes in his campaign. But he avoided talking about specifics of any plan to combat the radical group.
Any shifts by the U.S. military would have broad repercussions for U.S. relationships across the Middle East, which were strained by former President Barack Obama's effort throughout his administration to limit U.S. military involvement in Iraq and Syria.
Trump's Defense Secretary James Mattis has advocated a more forceful approach against ISIS, but how he will pursue that remains unclear.
U.S. military officials have long acknowledged the United States could more quickly defeat ISIS by using its own forces, instead of local fighters, on the battlefield. But victory, many U.S. military officials have argued, would come at the expense of more U.S. lives lost and ultimately do little to create a lasting solution to conflicts fueled by bitter ethnic, religious and political divides in nations with fierce anti-American sentiment.
David Barno, a retired lieutenant general who once led U.S. forces in Afghanistan, said it would be a major escalation if Trump's administration opted to rely on U.S. troops by putting them into a direct combat role and effectively substitute them for local forces.
"We've been down that road, and I don't think the American people are excited about that idea," said Barno, who now teaches at American University in Washington, D.C.
Experts said the Pentagon could still request additional forces, beyond the less than 6,000 American troops deployed to both Iraq and Syria today, helping the U.S. military to go further and do more in the fight.
But they also said the Pentagon may focus on smaller-scale options like increasing the number of attack helicopters and air strikes as well as bringing in more artillery. The military may also seek more authority to make battlefield decisions.
Obama's administration found itself for years battling accusations of micromanaging the wars in Iraq, Syria and Afghanistan.
"I do think the Pentagon will argue for, and get a lot more authority, to put advisers and special operators closer into the fight," Barno said.