Trump Orders DOJ to Defund 'Anarchist Jurisdictions' of NYC, Portland, Others
As Portland enters its 98th consecutive night of protests, President Donald Trump signed an executive order that directs his attorney general to identify "anarchist jurisdictions" of cities across the country that also have ongoing protests against police brutality and social injustice. Those areas would potentially get defunded, according to the order.
In the executive order, Trump said "Democracy cannot function" without law and order, and that Americans can't exercise their rights to a peaceful protest. The order from Trump states "property is destroyed, and innocent are injured or killed." The order also mentions the destruction of property during protests.
"Unfortunately, anarchy has recently beset some of our best States and cities," the order read. "For the past few months, several State and local governments have contributed to the violence and destruction in their jurisdictions by failing to enforce the law, disempowering and significantly defunding their police departments, and refusing to accept offers of Federal law enforcement assistance."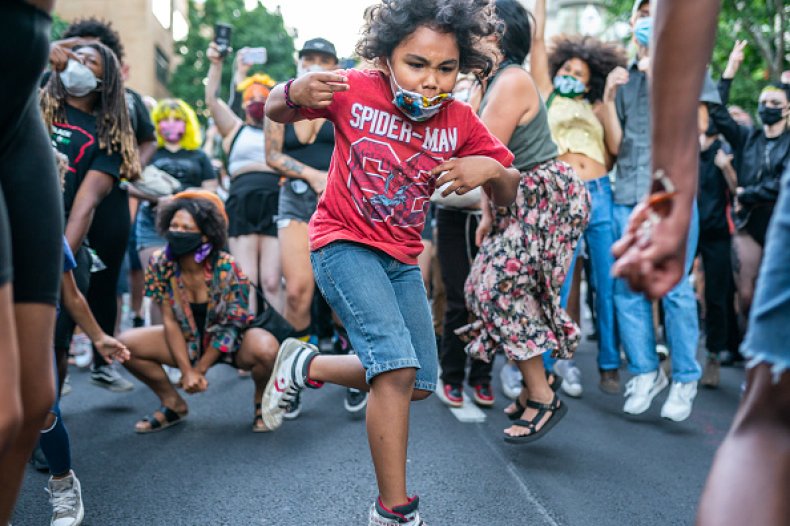 After the May 25 death of George Floyd, a Black man who died while in custody of the Minneapolis police, protests erupting across the country in the name of Black Lives Matter. Portland has blazed the trail for nearly 100 days, and the fire keeps getting more fuel dumped on it—most recently with the shooting of Jacob Blake in Kenosha, Wisconsin 10 days ago.
Trump's order goes on to say that violence and destruction has become prevalent in cities like Portland, New York City and Seattle.
The executive order goes on to describe a scene in June when "Seattle allowed anarchists and rioters to take over six square blocks of the city, an area the unlawful occupiers renamed the 'Capitol Hill Autonomous Zone.'"
The president's order says that law-abiding citizens live and work in such areas, and that Seattle's mayor allowed "lawlessness" to happen, which eventually resulted in the death of two teenagers and injuries by two others from gunshots.
Trump's executive order paints pictures in New York City and Portland, where he says violence is not stopped by local officials, but rather encouraged.
Trump said the federal government allocates billions of dollars annually to cities across America to fund programs like public transportation, housing, social services and job training. The president has now directed U.S. Attorney General WIlliam Barr's office to identify zones across the country that "have permitted violence and destruction of property to persist and have refused to undertake reasonable measures to counteract these criminal activities (anarchist jurisdictions)."
Those reports must be made to the U.S. Office of Management and Budget (OMB) to perhaps withhold federal funds for those sections of municipalities, which also includes Washington, D.C. with the other three aforementioned cities.
During last week's Republican National Convention, Trump made it a major issue that his administration was for "law and order" in the United States.
In a follow-up tweet Wednesday night, the president said his administration would do "everything in its power to prevent weak mayors and lawless cities from taking Federal dollars while they let anarchists harm people, burn buildings, and ruin lives and businesses. We're putting them on notice today."