New York State Attorney General Letitia James plans to seek a deposition from former President Donald Trump as early as next year as a part of the state's investigation into potential fraud within the Trump Organization, The Washington Post reported on Thursday.
The request for a deposition from the former president comes as the state continues to pursue a civil investigation into whether the company committed financial fraud when offering valuations of its various properties, The Post wrote. James said in the past this investigation focused on whether valuations were inflated when the company was seeking funding and deflated when paying taxes.
Newsweek contacted James' office to confirm the accuracy of the report and was told by a spokesperson that they were "not commenting on the matter" and could neither confirm nor deny the report. The Trump Organization responded to Newsweek's request with much of the same comment reported by The Post:
"This is another political witch-hunt," a spokesperson said. "New York is being overrun by violence, children are being shot in Times Square, arsonists are setting Christmas decorations ablaze and homelessness is through the roof, yet the only focus of the New York AG is to investigate Trump, all for her own political ambitions as she attempts to run for Governor. This political persecution is illegal, unethical and is a travesty to our great state and legal system."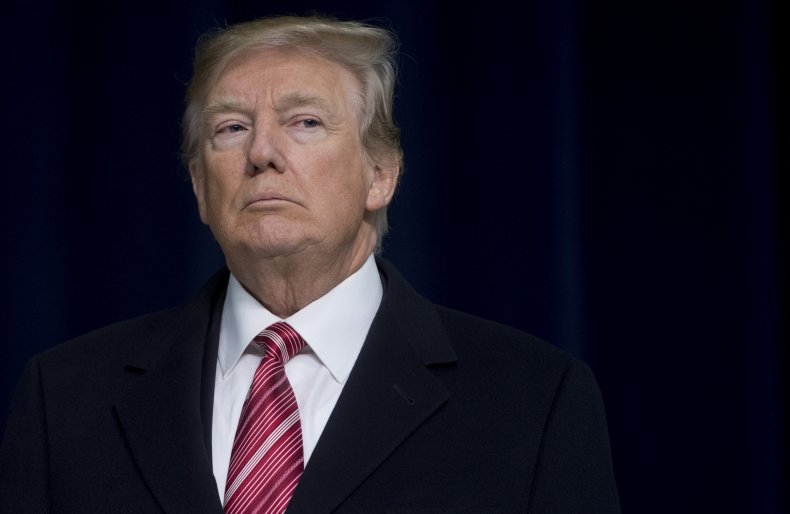 James, who led the investigation into claims of sexual harassment by former New York State Governor Andrew Cuomo, announced her intent to run for governor in late October which would have placed her in a race against current Governor Kathy Hochul who took the position upon Cuomo's resignation. However, on Thursday James announced she was leaving the race.
"I have come to the conclusion that I must continue my work as attorney general. There are a number of important investigations and cases that are underway, and I intend to finish the job. I am running for re-election to complete the work New Yorkers elected me to do," James said in a statement on Twitter.
Newsweek contacted the Trump Organization asking for clarification regarding their allegation of James conducting her investigation out of political ambitions but did not receive a response.
In May, James joined a separate criminal fraud investigation into the organization headed by Manhattan District Attorney Cyrus Vance Jr. This investigation also focuses on valuations, looking into whether the company misled lenders and insurance companies about the value of its properties and whether it paid appropriate taxes.
Since assuming office in 2019, James has focused her sights on the former president, committing herself to this agenda during an appearance on the View where she said, "Trump cannot avoid justice in the great state of New York." In turn, Trump has called James' efforts unfair, saying that: "She swore that she would 'definitely sue' me." James has continued on with the investigation despite these allegations.