Did Trump Organization Know of Money Laundering, Drug Trafficking Linked to Panama Hotel? Congressmembers Want To Know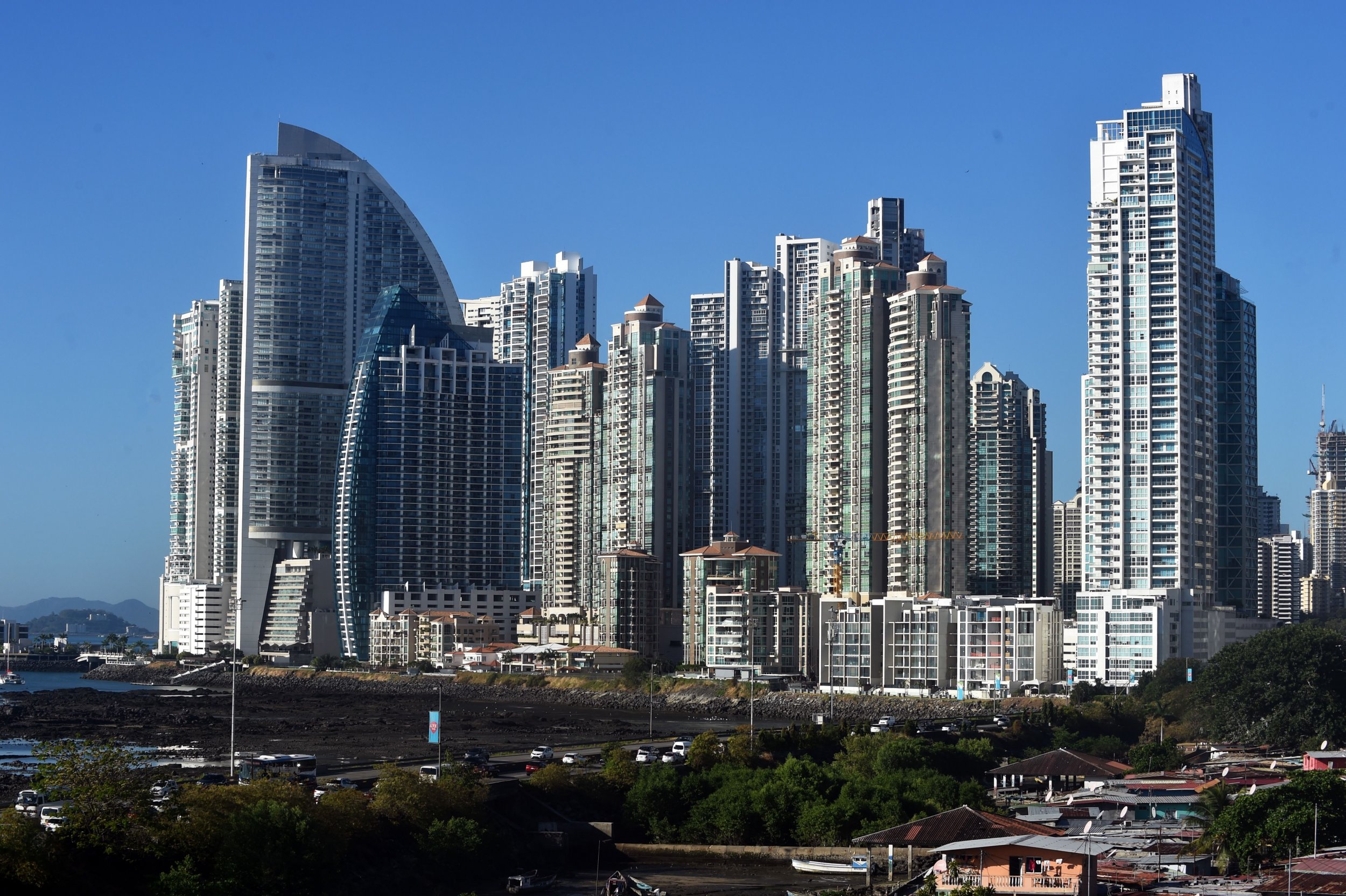 Two members of Congress challenged the Trump Organization to explain whether or not it knew of allegations of drug trafficking and money laundering tied to the Trump Ocean Club Panama, according to a letter sent to the company's general counsel Wednesday.
House Foreign Affairs Committee members Norma Torres and Eliot Engel, Democrats from California and New York, respectively, requested the Trump Organization provide information on its due diligence regarding investors or agents who worked on the Latin American property. They also asked whether the company had ever learned of any links to laundering or trafficking. The Trump Organization does not own the Panama City property, but leases the Trump name and has a contract to manage it until 2031.
"Given widely reported allegations of money laundering and drug trafficking in connection with Trump Ocean Club Panama, we believe it is imperative to understand the Trump Organization's knowledge of and role in sales at this property," the letter sent to Trump Organization attorney Alan Garten read, according to a copy provided to Newsweek. Reuters first reported the letter Thursday morning.
Torres and Engel also asked the company what steps it took to report alleged illegal activity to local authorities or to the U.S. Justice Department.
The Trump Organization did not immediately respond to Newsweek's request for comment.
The letter cited reports of agents involved in selling units at the Trump Ocean Club property also being linked to trafficking and laundering. Brazilian real estate salesman Alexandre Ventura Nogueira said he met with the president's daughter, Ivanka Trump, in Panama City in 2006, NBC News/Reuters reported in November.
Nogueira claimed he told her he could sell condos at the property at triple the price of other units around the city. He indeed sold hundreds of units, but Ventura was later arrested in May 2009 for real estate fraud. NBC News and Reuters found that many customers and investors in the Trump Ocean Club had some ties to trafficking and money laundering.
However, the investigation did not find the Trump Organization or any member of the Trump family had knowledge of their customers and investors alleged malfeasance.
The 70-story Trump Ocean Club recently became a turf war between the Trump Organization and the property's majority owner, Miami-based businessman Orestes Fintiklis, and his firm Ithaca Capital Partners.
Fintiklis and other owners of the property have claimed the president's deep unpopularity in Latin American has resulted in a drop in revenues. A legal battle around the matter dates back to November, and Fintiklis went to the hotel last week to fire several employees but he was blocked from entering.
Fintiklis has tried to remove the Trump name from the property, though the company's management agreement does not expire until 2031.
On Wednesday, reports indicated armed men entered the hotel and left several hours later, according to CNN. Panama's labor minister said his agency did not send the armed men but that it was investigating employee complaints of not being paid.