Trump Organization Should Be Shut Down After Cohen's Guilty Plea, Watchdog Tells New York Attorney General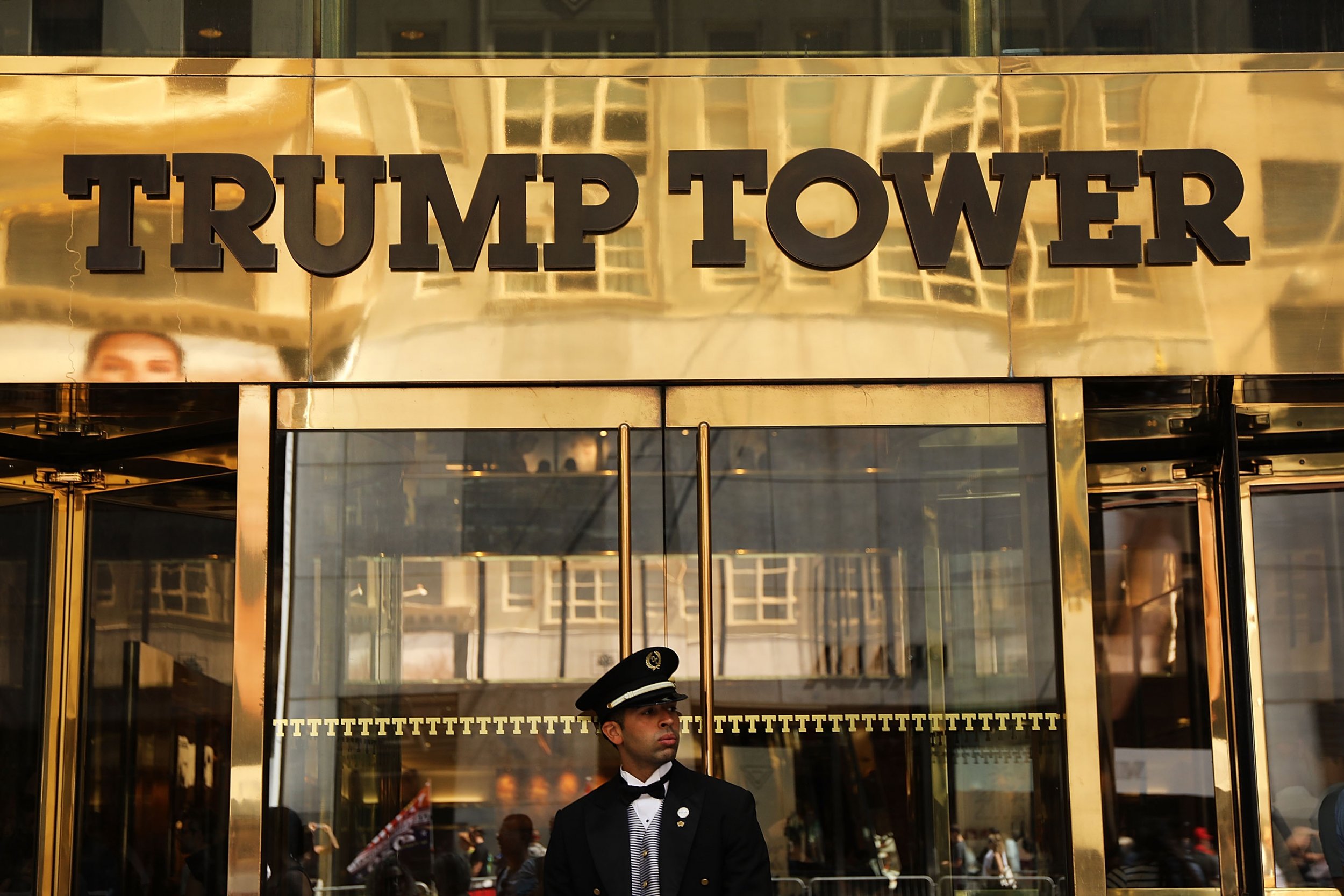 The Trump Organization, the very brand that made President Donald Trump a billionaire and helped him reach the White House, should have its corporate charter in New York revoked, according to a letter sent by a nonpartisan government watchdog to New York's attorney general earlier this month.
Watchdog group Free Speech for People, and a host of attorneys, issued the letter to New York Attorney General Barbara Underwood on August 24 while citing the recent guilty plea by the president's former attorney and "fixer" Michael Cohen, and allegations that the organization "conspired to violate federal campaign finance law and evade regulatory scrutiny through a fraudulent scheme concealing 'hush money' payments and campaign expenses," according to the letter obtained by Newsweek.
The groups also accused the organization of violating the emoluments clause, tax evasion and other charges.
The Trump Organization is a behemoth of a company with roughly 500 independent limited liability corporations under its umbrella. Should Underwood launch an investigation into the company and a New York court agrees to revoke the charter, the court would then start a process to break up the company and sell off properties, including the president's beloved golf courses and hotels.
"Cohen's guilty plea is just the latest evidence piled on top of a mountain of alleged violations by the Trump Organization," Free Speech for People legal director Ron Fein said in a statement. "The New York attorney general should use her legal authority to file a lawsuit to dissolve the company and revoke its corporate charters."
The Trump Organization did not immediately respond to Newsweek's request for comment.
"We cannot comment on potential or ongoing investigations. As our lawsuit against the Trump Foundation illustrates, we will hold Donald Trump and his associates accountable for violations of state law, and will seek a criminal referral from the appropriate state agency as necessary," Amy Spitalnick, communications director for the attorney general told Newsweek in a statement.
Spitalnick reiterated Underwood's office was also looking into "possible violations of the emoluments clause" and had "repeatedly and successfully" held Trump accountable for "unlawful and unconstitutional actions."
Underwood filed a lawsuit against the Trump Foundation in June after a two-year investigation, accusing the president's charity of using funds to pay legal claims and putting charity funds toward Trump's presidential campaign.
Underwood is also seeking a criminal referral from the New York State Department of Taxation and Finance for possible violations by Cohen, a source familiar with the matter told Newsweek, confirming a report from the Associated Press on August 23.
Cohen pleaded guilty on August 21 to eight charges, including campaign finance violations, and said Trump had directed him to make payments to two women who claimed to have had affairs with the president.
The president has denied knowledge of the payments, but Cohen released a recording last month in which he and Trump could be heard discussing the payments and how Cohen had consulted Trump Organization chief financial officer Allen Weisselberg about "financing."
Weisselberg was granted immunity by federal prosecutors in exchange for grand jury testimony about Cohen earlier this summer, according to The Wall Street Journal. Weisselberg, who was with the organization when Trump's father ran it, is said to have helped pay Cohen back for the monies dispersed to adult film performer Stormy Daniels and former Playboy model Karen McDougal.
Other attorneys general have gone after the president's titular company throughout his time in office. Last month, Maryland and Washington, D.C.'s top lawyers advanced a case of alleged violations of the emoluments clause due to the Trump Washington Hotel receiving business from foreign nationals during the president's time in office.