Trump Org's Fine for Tax Fraud is Less Than 1 Percent of Trump's Fortune
The Trump Organization on Friday was ordered to pay $1.6 million in fines stemming from a 15-year tax fraud scheme, though former President Donald Trump was not charged and the fine barely puts a dent in the multibillion-dollar company.
Forbes estimates Trump's net worth at $3.2 billion, with much of his fortune invested in New York City real estate. Along with owning golf courses and wineries, his bank account has benefited from a $730 million boost from Trump Media and Technology Group, parent company to Truth Social.
Manhattan District Attorney Alvin Bragg Jr. announced the first criminal conviction of The Trump Corporation and The Trump Payroll Corporation, which were convicted on December 6 by a jury of nine and eight felonies, respectively.
The penalty was the maximum allowed under New York's tax and penal laws.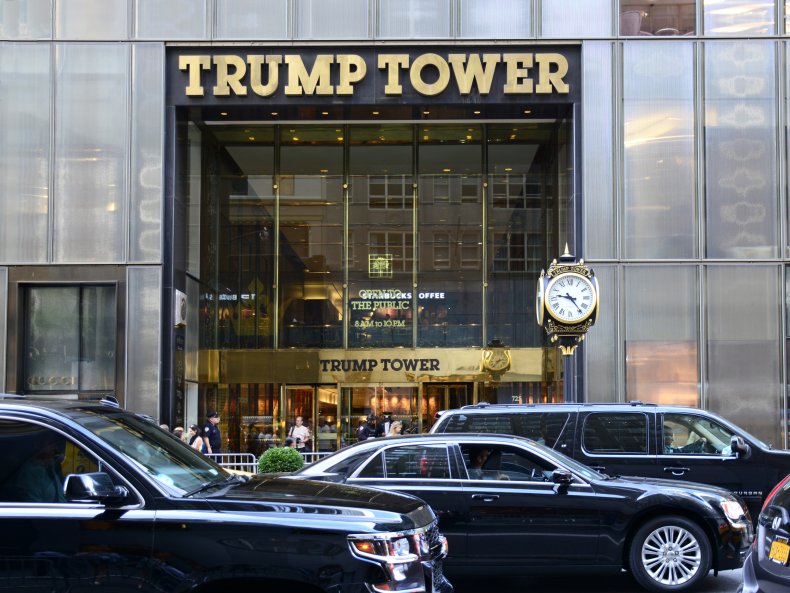 "While corporations can't serve jail time, this consequential conviction and sentencing serves as a reminder to corporations and executives that you cannot defraud tax authorities and get away with it," Bragg said in a statement. "It is also an important reminder that our state law must change so that we can impose more significant penalties and sanctions on corporations that commit crimes in New York."
Prosecutor Joshua Steinglass admitted following the sentencing that it will have a "minimal impact" on the company, CNN reported.
"We all know that these corporations cannot go to jail as Allen Weisselberg has," Steinglass said. "The only way to effectively deter such conduct is to make it as expensive as possible."
Weisselberg, the Trump Organization's longtime chief financial officer, was sentenced Tuesday to five months in prison for defrauding New York state and New York City by "evading payment of taxes due on $1.76 million in unreported income." He expressed remorse for hurting the Trump Organization and family.
In a statement provided to Newsweek, a Trump Organization spokesperson referred to Weisselberg, Donald Trump and the Trump Organization as "victims."
"[Weisselberg] was threatened, intimidated and terrorized," the spokesperson said. "He was given a choice of pleading guilty and serving 90 days in prison or serving the rest of his life in jail—all of this over a corporate car and standard employee benefits.
"New York has become the crime and murder capital of the world, yet these politically motivated prosecutors will stop at nothing to get President Trump and continue the never ending witch-hunt which began the day he announced his presidency. We did nothing wrong and we will appeal this verdict."
When the verdict was announced last month, Trump called it a "political witch hunt" and vowed to appeal. It came not long after he announced his run for president in 2024.
He and three of his children—Donald Jr., Eric and Ivanka—are entwined in a $250 million civil fraud lawsuit filed by New York Attorney General Letitia James in September, based on their roles at the Trump Organization.
James said Donald Trump's "purported net worth is rooted in incredible fraud and illegality."