Trump's Animal Cruelty Act Praised as 'Historic Victory for Animal Welfare'
Donald Trump signed the Preventing Animal Cruelty and Torture (PACT) Act into law Monday, turning animal cruelty a federal crime on the same day he welcomed Conan the military dog to the White House.
The move strengthens the Animal Crush Video Prohibition Act, passed in 2010, which targeted the creation, sale and distribution of "crush videos"; footage of people—often female, frequently wearing heels—stepping on and literally crushing animals.
The new piece of legislation will allow law enforcement to prosecute people carrying out acts of cruelty, rather than simply those who are involved in the video production process. Anyone charged with and convicted of "animal crushing" now faces a hefty fine and a jail sentence of up to 7 years.
"At last animal cruelty is being seen as a federal crime instead of being left to states where the range and scale of legislation varies significantly, with many exceptions," Ben Williamson, the program director of World Animal Protection US, told Newsweek.
"So-called 'crush' fetish videos are made for a niche market of individuals who derive twisted sexual satisfaction from watching animals being tortured and killed slowly."
David Rosengard, a Senior Staff Attorney at the Animal Legal Defense Fund (ALDF), told Newsweek he does not expect to see a large number of prosecutions come from this piece of legislation. However, he does believe it will discourage people from producing crush videos in the first place.
"I would not expect the PACT Act result in many more crush video prosecutions—but I would expect it to further constrain the crush video market: making more difficult and costly for people to produce, distribute, and acquire the films—and thus less profitable to do the animal torture involved," said Rosengard.
But the act doesn't stop at crushing. The law defines "animal crushing" as any conduct wherein a living animal is "purposely crushed, burned, drowned, suffocated, impaled, or otherwise subjected to serious bodily injury."
There are certain notable exceptions, including in "customary and normal" veterinary and animal management practices, scientific research and the slaughter of animals for food.
Dr. John Howe, president of the American Veterinary Medical Association, called the moment "a historic victory for animal welfare."
"We are grateful for the bipartisan work of lawmakers and animal welfare advocates who helped this bill become law," he told Newsweek.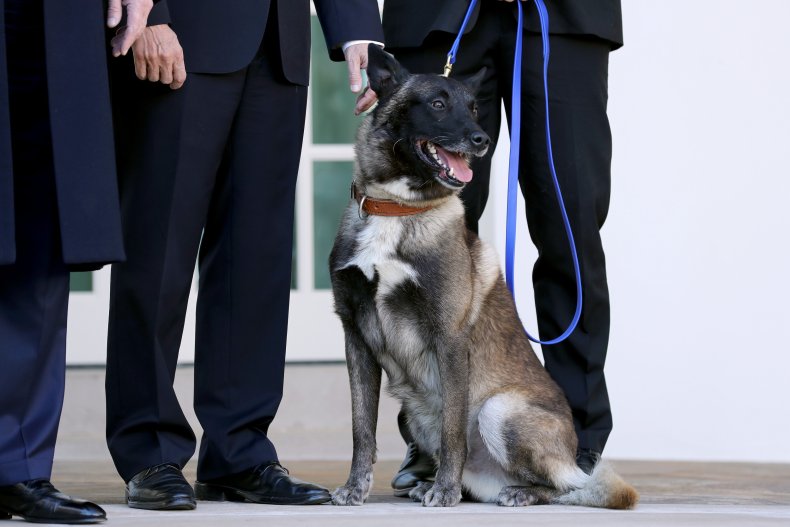 The signing of the bill into law follows its passage in the Senate on November 6, when it was approved unanimously, and the House on October 22.
"For the first time, a national law has been passed by Congress to protect animals from cruelty and abuse," said Republican Congressman Vern Buchanan, who along with Ted Deutch, a Democrat, was instrumental in getting the bill through the House.
While there are state laws across the country that cover animal welfare and cruelty, the new federal law fills what Sara Amundson, president of the Humane Society Legislative Fund, calls "a gap in a law."
"We cannot change the horrors of what animals have endured in the past, but we can crack down on these crimes moving forward. This is a day to celebrate," Amundson said in a statement.
"I'm grateful to see the PACT Act finally signed into law. The barbaric torture of animals has no place in a civilized society and should be a crime—and thanks to this new law, now it is," said Democratic Senator Richard Blumenthal. Blumenthal pushed the bill through the Senate with co-sponsor Republican Pat Toome.
And as some have also pointed out, animal violence is an oft-overlooked factor associated with interpersonal violence.
For example, a study published in 2008 found that 57 percent of domestic abuse victims reported a pet being abused or even killed by the perpetrators. Another, published in 2013, found that 43 percent of school shooters had committed acts of animal cruelty. It's a connection frequently referred to as "the link."
"Given the undeniable link between cruelty to animals and interpersonal violence, it is vital that animal abuse, as well as its gratuitous depictions, be stamped out at every turn," said Williamson.
"Research shows that individuals who derive pleasure from inflicting violence towards animals often don't stop with animals and these individuals pose a serious threat to society."
However, Williamson said that while a "step in the right direction," the PACT Act "doesn't go nearly far enough."
"The PACT Act could be made far stronger by removing exemptions for animals killed for food, sport or those used in scientific research, given the vast majority of cruelty to animals takes place in the agricultural and scientific sectors."
Rosengard agrees, saying it is "inconsistent and imprecise."
"It is inconsistent for the law to recognize that a puppy, or a kitten, or a frog has the right not to suffer torture, but silently condone a fish subject to the same horrors in the service of the same animal snuff films," he said. "It is imprecise for the law to describe exempt conduct—behavior that can never count as torture under the law, no matter how protracted or painful—using vague terms."
"For example, the law tells us "the slaughter of animals for food" is entirely exempt. But the law does not say anything about how that slaughter is carried out. Does this mean that if a crush video ends with the animal being eaten, the entire session is retroactively legal?
The article has been updated to include comments from David Rosengard, Senior Staff Attorney at the Animal Legal Defense Fund.