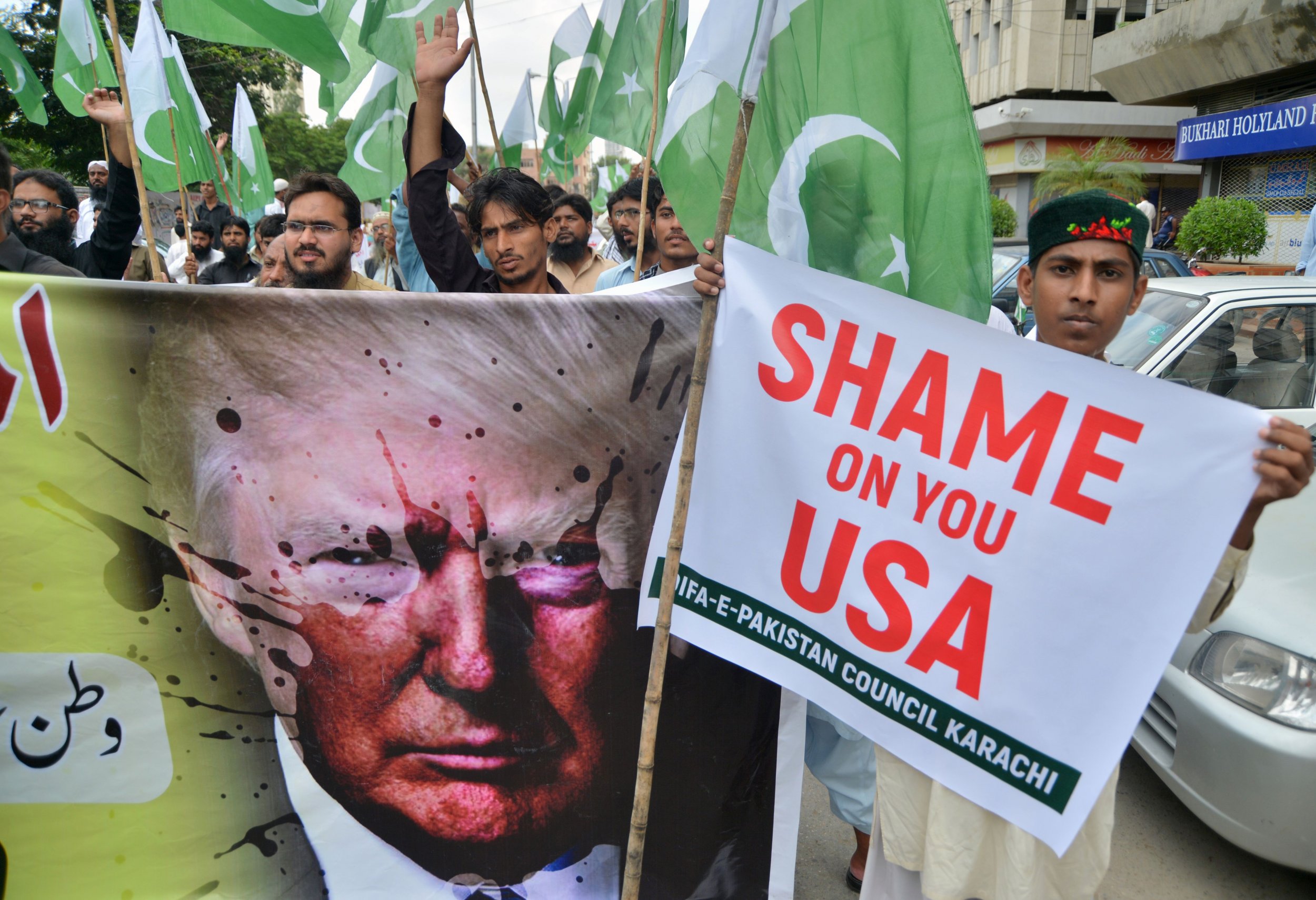 President Donald Trump, or whoever wrote his speech for him on Afghanistan-Pakistan policy, is right: Pakistan must step up to the plate and do more to eradicate safe havens for extremists on its soil.
While it is essential that extremism is defeated at its ideological root, we cannot deny that politics—and foreign policy in particular—can have serious repercussions on the overall mentality of entire communities and populations. When problematic foreign policy is discussed, we most often talk about Western countries and their agendas. Yet it is equally important—if not more so—to analyze the overt and covert policies of the places where extremism develops: the Middle East and Pakistan.
Just hours before Trump's speech, Pakistani army spokesperson Major General Asif Ghafoor—perhaps expecting backlash from the U.S. president—released a statement saying: "There are no terrorist hideouts in Pakistan. We have operated against all terrorists, including [the] Haqqani network." The Haqqani network seeks to drive U.S. and Western forces from Afghanistan.
However, Ghafoor added: "As regard[s] to U.S. policy, and even if it comes with certain coercive, you know, announcements, Pakistan shall do whatever is best in the national interest."
U.S. officials, on the other hand, say that Pakistan has deep ties with the Afghani Taliban and the allied Haqqani network. On August 21, President Trump was not reserved in his comments when he stated that Pakistan "often gives safe haven to agents of chaos, violence, and terror."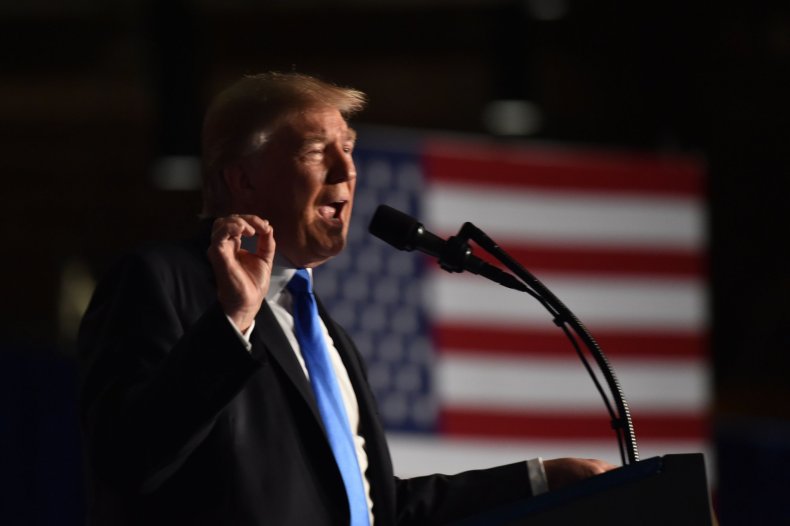 Read more: Trump's administration considers expanding drone strikes as part of a harder line on Pakistan
Yet the United States must be measured and realistic in the love-hate relationship it shares with Pakistan. The country has time and again proven to be volatile, unpredictable and sometimes unstable. Any plans to rein it in with tough love should first consider the long and tenuous history of U.S.-Pakistan relations, not least the discovery of Osama bin Laden taking cover in the garrison town of Abbottabad, described by one journalist as "the heart of Pakistan's military establishment."
For decades, Pakistan's establishment has treated extremist groups as assets against rival nations, grounded in the jaded belief that the enemy's foe is a friend. As Saeed Shah wrote in The Economist in 2011, in the war in Afghanistan, Pakistan found itself at the center of the tempest of jihadism and felt it had no choice but to show its capabilities to effectively address both national security and international standing. "Except we have no money. All we have are the crazies. So the crazies it is," a retired senior Pakistani official told Shah.
Pakistan's list of "crazies" was by no means limited to the Taliban, and included several other groups such as Lashkar-e-Taiba (who were behind the 2008 Mumbai attacks ) and the Haqqani network (orchestrators of the 2011 bombing at the Indian embassy in Kabul).
For Pakistan, this shift in security strategy emerged from a deep-seated insecurity and a desire to reposition itself as a major global player. With Indian money flowing into Afghanistan, and Iran, Russia, and the United States all making their claims in the region, Pakistan's strategy was two-pronged: to outwardly advance traditional means to power with the world's sixth-largest army and fastest-growing nuclear arsenal; and to covertly sponsor militant groups to harass its rivals while maintaining a thin façade of denial.
Yet this policy is not without consequences. Pakistan has long attempted to play a balancing act between aligning itself with the international community in condemning the atrocities carried out by Islamist insurgents and simultaneously supporting certain strands of this violent campaign. But attempting to manipulate such a volatile body of jihadis doesn't always go to plan.
Not only is Pakistan's dangerous policy on harboring extremists ineffective, it is detrimental to its own national safety and security as we have seen multiple times before. In December 2014, the deaths of more than 140 people, mostly schoolchildren at an army school in Peshawar at the hands of the Pakistani Taliban, the country's apparent tactical allies, brought to the forefront the impotency of this failed policy.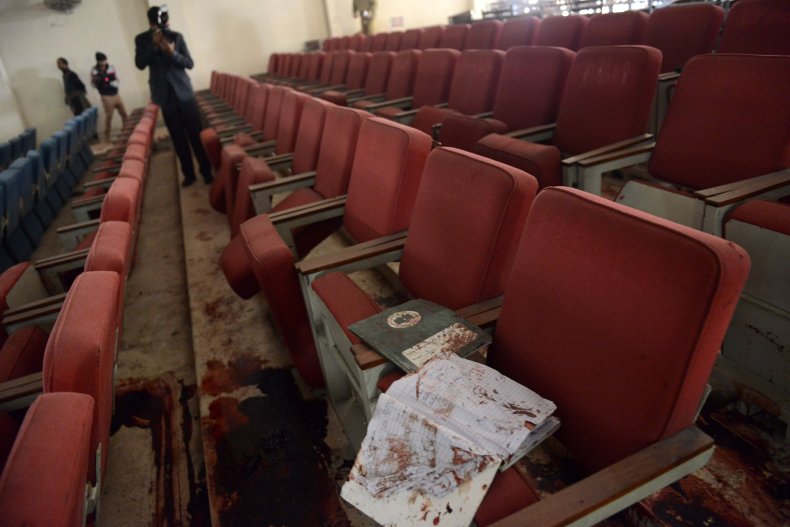 "Pakistan needs to get out of denial that there are any jihadi groups that can be trusted or considered allies of the state. However useful they might be for external purposes, they will always be dangerous internally," said Husain Haqqani, director for South and Central Asia at the Hudson Institute in Washington, D.C., former Pakistani ambassador to the United States, and author of Pakistan: Between Mosque and Military.
Countries that are historically, geographically, and politically positioned to be at the crucial frontline in the fight against groups like the Islamic State militant group (ISIS) and the Taliban must now seriously reconsider their security choices in recent times.
Is it really, if at all, beneficial in the long-term to fuel Islamist radicalism for a few inconsequential regional wins? Does it make political and strategic sense to continue to harvest an uncontainable, volatile ideology in your own backyard? And how many of their own people need to die before countries like Pakistan realize that playing with fire will inevitably burn their own fingers?
Muna Adil is a researcher and media strategist at Quilliam International. She tweets at @munazainab.