Trump Says Palin Could 'Certainly' Have Role in His Administration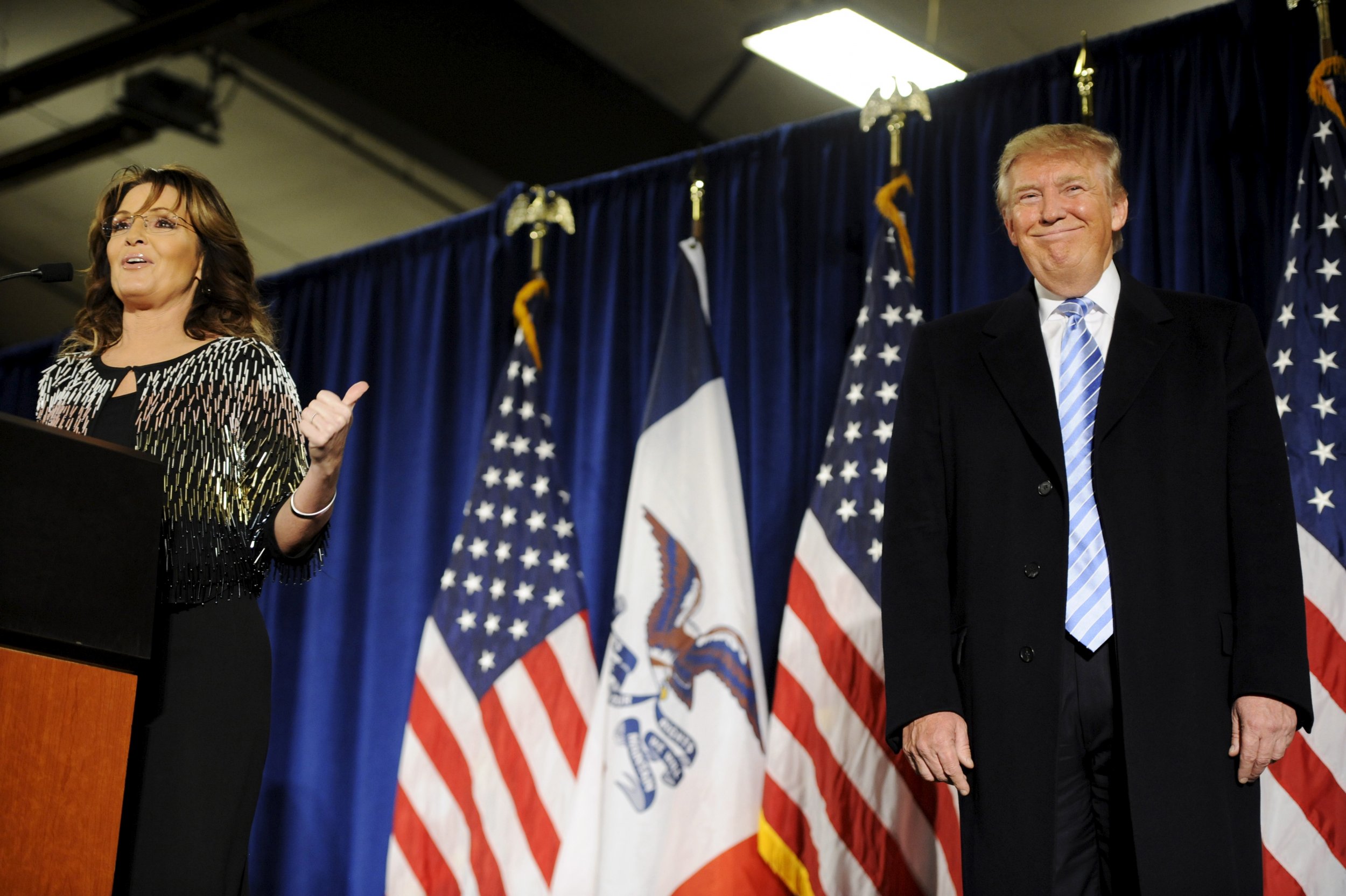 Donald Trump says there will "certainly be a role somewhere" in his administration for Sarah Palin, if she wants it. The Republican front-runner made the commitment Wednesday morning in an interview with Today's Savannah Guthrie.
Palin, the former governor of Alaska and running mate to John McCain in 2008, endorsed Trump for president on Tuesday at a rally in Ames, Iowa. Asked by Guthrie if Trump had courted Palin for her endorsement, Trump said it was offered freely: "She called, and it was such an honor because everybody was trying to get Sarah. Everybody was trying to get that endorsement."
"I haven't discussed anything with her about what she'd do, but certainly she could play a position if she wanted to," Trump told Guthrie.
The New York business mogul went on to say that he hasn't ruled out Palin for his running mate, but he doubted Palin would want the job after her unsuccessful 2008 bid.
Watch the full interview below.