Trump Panics on Twitter, Alleges Democrat Conspiracy Ahead of First Mueller Indictment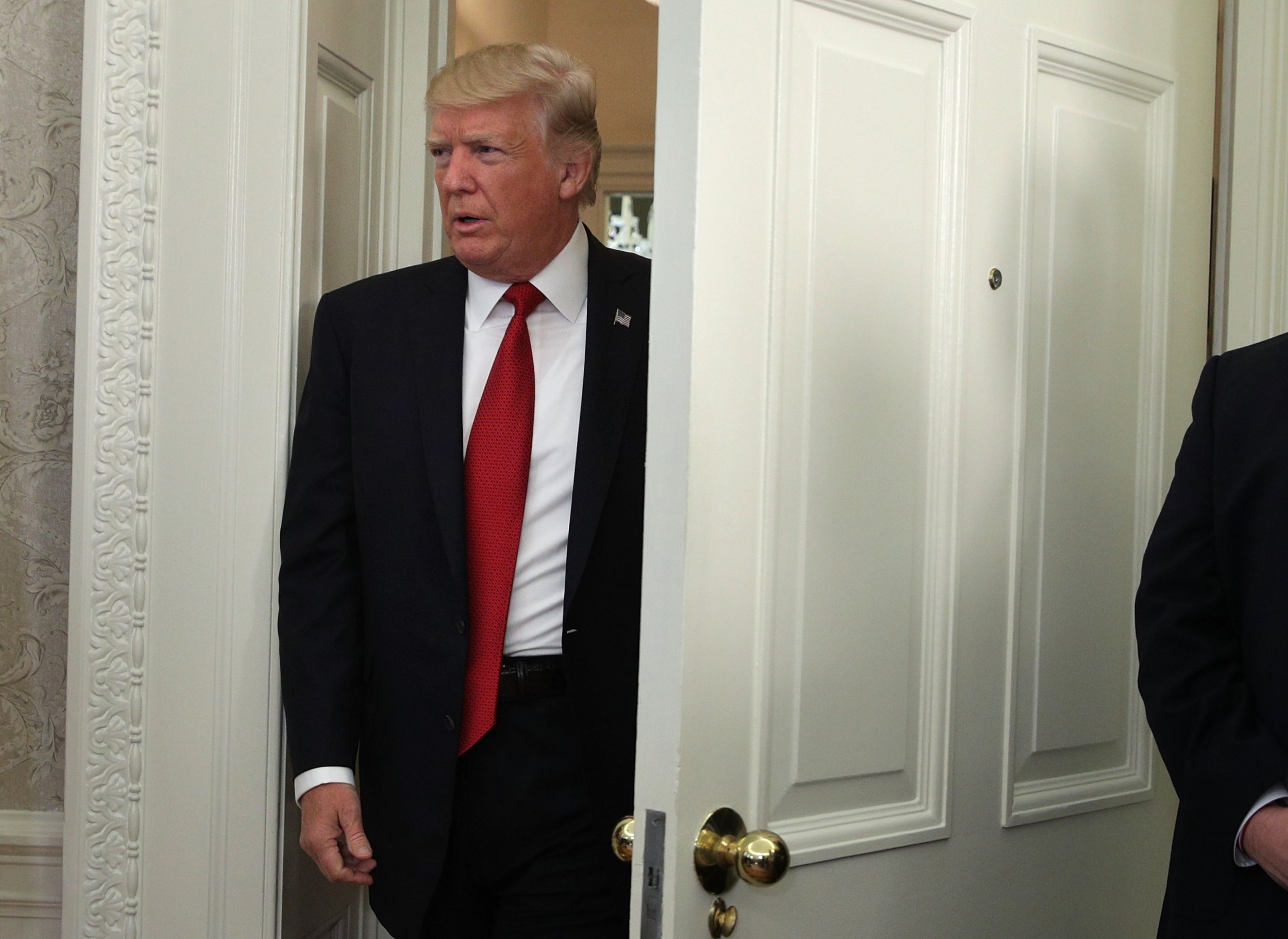 The indictments are coming — and the president seems to be panicking.
President Donald Trump on Sunday accused Democrats and federal investigators of conspiring against his agenda as the clock ticked on the first indictment from Special Counsel Robert Mueller, which is expected Monday.
Trump, in his first tweets about Mueller's Trump-Russia probe since news broke of the impending charges, seemed especially unnerved, shouting into the Twittersphere for someone to "DO SOMETHING."
"The Dems are using this terrible (and bad for our country) Witch Hunt for evil politics," Trump wrote in one of several tweets, where he also called the allegations of his campaign's Russian collusion "phony."
Trump once again dredged up a series of scandals related to Hillary Clinton — such as her deleted emails and her campaign's funding of the infamous dossier on Trump's supposed Russian ties — and suggested without evidence that his opponents are trying to halt his presidential plans.
"There is so much GUILT by Democrats/Clinton, and now the facts are pouring out. DO SOMETHING!" he wrote.
"All of this 'Russia' talk right when the Republicans are making their big push for historic Tax Cuts & Reform. Is this coincidental? NOT!" he added in another tweet.
Trump has been rampantly opposed to the federal and congressional investigations into his campaign's suspected Russian collusion, dismissing them as "fake" and a politically motivated "witch hunt."
But his latest rant — one of his longest Twitter statements yet about the probes — seemed to show the pressure rising as the first criminal charges loom.
Multiple media outlets reported this weekend that Mueller, who is leading the federal investigation into Trump's campaign, will hand down his first indictment on Monday. There has been no early indication of what the charges are or who will face them.
BuzzFeed News revealed that Trump's former campaign manager Paul Manafort has become a focus of the FBI investigation due to a series of suspicious wire transfers to offshore companies, which totaled more than $3 million between 2012 and 2013. But it is not clear if Manafort's transfers are tied to the impending indictments.
Manafort has had his Virginia home raided as part of Mueller's probe and was already warned that he will be indicted for unspecified charges, The New York Times reported in September.
Manafort and Trump have both denied any wrongdoing or collusion with the Kremlin.